The Pittsburgh Steelers made a bold move during the NFL draft to trade up 10 spots to land former Michigan Wolverines linebacker Devin Bush who they hope is going to be their new star on the defensive end.
The Steelers gave up their first-round pick, their second round pick, and a third-round pick in next years draft to the Denver Broncos to get the deal done.
Since Ryan Shazier suffered his devastating serious spinal cord injury in December 2017 the Steelers have been searching for a guy to fill his role and they haven't yet.
The hope is that Devin Bush will be that guy who can step up right away and be a key for the Steelers defense.
The draft is just over, and Bush hasn't even competed at Steelers rookie camp but it's never too early to make some bold predictions for the 2019-20 season.
Here are three bold predictions for Bush's rookie season in Pittsburgh.
3. Bush starts all 16 games
This might not actually be all that bold considering Bush went 10th overall in the draft but there are a lot of teams who won't start a player the first few games, just so they can get their feet wet before having the extra added pressure.
Bush isn't a normal player though and defensive coordinator Keith Butler has already said the plan is for Bush to be calling the plays for the rest of the defense. That is a lot of pressure for a first-year player but during college he proved he can handle the big moment.
Bush was also very durable at Michigan playing 13 games as a sophomore and 12 games as a junior.
The one game he didn't play in as a junior was the bowl game which he sat out to get ready for the draft.
Kevin Colbert will certainly get plenty of value right off the bat from Bush.
2. Bush has better stats than Shazier did his last full season with the Steelers
The one thing that Devin Bush didn't do at college was intercepting opposing quarterbacks finishing his career picking off one pass.
If you take interceptions out of the equation, I think that Bush will have a better season as a rookie then Shazier did in 2016.
In 2016 Shazier finished with 87 tackles and 3.5 sacks. As a sophomore at Michigan Bush finished with 95 tackles including ten for a loss and 5.5. sacks.
There is no doubt that the Steelers miss Shazier for his presence in the locker room, but Bush should be able to make up and succeed Shazier's play on the field.
1. Bush Wins NFL Defensive Rookie of the Year
Bush was taken 10th overall and of the previous nine picks, six of them were defensive players.
Nick Bosa, Devin White, Ed Oliver among others were taken before him, but I don't think that matters, Bush is going to be the rookie of the year.
I think he is going to have a huge year, and the Pittsburgh Steelers defense is going to really improve which will really help his case among voters.
Don't be surprised if Bush is also called the best Steelers defensive player after the season is over, because he is just that good.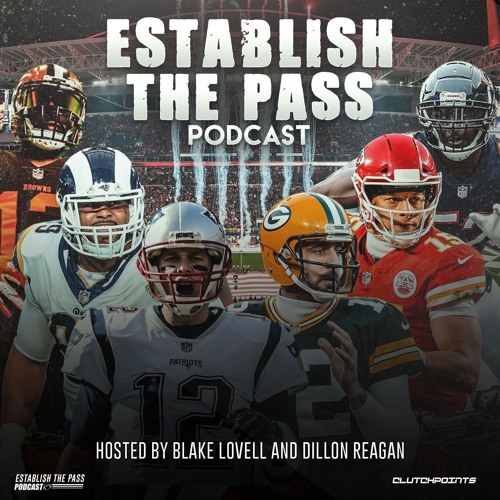 Week 6 Recap & Top Waiver Wire Pickups For Week 7 | CP NFL Pod