3 goals for Buccaneers QB Jameis Winston's upcoming offseason
The Tampa Bay Buccaneers last year disappointed. Former head coach Dirk Koetter was fired after a long year of mediocrity. Koetter never seemed to figure out the quarterback situation as Ryan Fitzpatrick and Jameis Winston switched in and out of the starting quarterback spot.
The first three weeks of the season Ryan Fitzpatrick came in and played like a legitimate starter. However, Winston came back right afterward and reclaimed his starting spot. For the rest of the season, it seemed to be a week to week decision. It was an utter mess and led to the firing of Koetter for his lack of culpability.
Koetter has now taken the offensive coordinator gig in Atlanta. Now, the team has moved on. They signed on former Arizona Cardinals coach Bruce Arians and completely reset their culture. However, one man remains. That man is Jameis Winston
Winston threw for 2,992 yards with 19 touchdowns and 14 interceptions last year in nine starts. He had a completion rate of 64.6 percent, and his QBR sat at a 71.8. On the other hand, Fitzpatrick threw for 2,336 yards with 17 touchdowns and 12 interceptions in seven starts. Winston played a little bit better than his backup, but it was too close to call.
Fitzpatrick is a free agent and will likely be signed to a one-year flyer. Winston is the quarterback for Arians moving forward, and Arians need him to lead this team
Winston has the arm and intangibles to be an excellent quarterback if he's put in the right offensive system. His decision-making is still subpar and he needs to prove that he'll improve his effort in both on the field and off the field in the film room. There are three things Winston needs to improve upon for the Buccaneers to succeed.
1.) Decision Making
For his entire career, Winston has always seemed to make stupid throws. He'd force the ball into double or triple coverage, 40 yards down the field. No matter how great his arm is, Winston should not be forcing that kind of throws.
Over the past four years, he's thrown for 58 interceptions. From week 12 to week 17, he only threw three interceptions. Those six games Winston seemed to finally figure it out and didn't force as many throws and relied on check-downs if need be.
2.) Leadership
Winston has the tools to be not only a top quarterback but to be a great leader as well. Winston has always hyped up his teammates, but the results haven't been there. Not only does Winston need to improve his production, but he also needs to be able to lead this team.
There is no Ryan Fitzpatrick to lead on. There's a new regime, a new coach in town. If Winston doesn't forget it out, the team could look elsewhere to start under center.
3.) Consistency
Winston needs to come every week prepared. There's no reason for him not to carry the Buccaneers. He now has a coach to his liking, he has weapons to throw to. He has a franchise that believes in him. Now he needs to capitalize and take advantage of the situation in front of him.
Oftentimes Winston would be very streaky, especially in his first two years. He's been in the NFL for four years, and he no longer has the excuse of being too young. Apathy isn't acceptable. Winston has everything to prove, and everything to lose.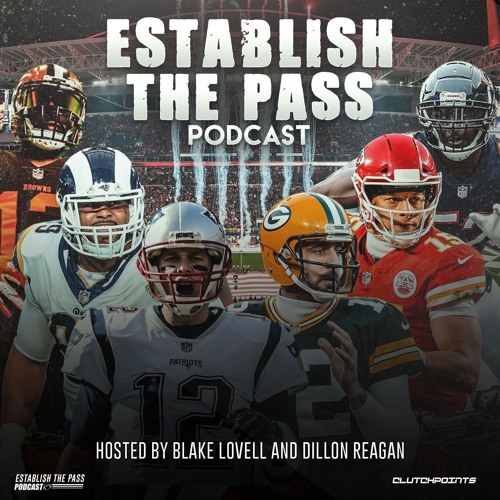 Week 6 Recap & Top Waiver Wire Pickups For Week 7 | CP NFL Pod