Jared Cook made a big move this offseason by leaving the Oakland Raiders to sign with the New Orleans Saints in free agency. It was a move that not only gives him a chance to compete for a Super Bowl, but also will help take him new places when it comes to his individual statistics as well.
Being able to play alongside a quarterback like Drew Brees is going to work wonders for Cook. He will also be heading into an offense that loves putting the football in the air. Sean Payton has always used his tight ends well and Cook is by far the most talented tight end that they have had since Jimmy Graham.
Last season with the Raiders, Cook had a breakout season. He caught 68 passes for 896 yards and six touchdowns. Those numbers show why he was such a highly sought after free agent.
New Orleans was one play away from getting to the Super Bowl last season. It was a rough way to end the season, but it has given them a chip to wear on this shoulder. Adding a talent like Cook is going to make their offense even more lethal and difficult for opposing defenses to stop.
All of that being said, what three goals should Cook set for himself heading into the 2019 NFL season?
3. At Least 75 Receptions
While his 2018 season was impressive, there is still room for Cook to grow his numbers. He caught 68 passes last year, which was the most he has ever had in his career. Now, it's time to set another career high.
Cook should be targeting at least 75 receptions in the 2019 season with the Saints. Brees has always targeted his tight ends heavily and Cook was brought in to be a security blanket for him. His size and speed will make him a matchup nightmare for opposing defenses and he is going to have a big year.
2. Lead the League in Touchdowns for a Tight End
Secondly, Cook is going to have a chance to be a major threat in the red zone. Brees and the Saints have one of the most high-powered offenses in the NFL and are going to put up points. Cook needs to take advantage of being in that offense with big touchdown numbers.
Leading the league in touchdowns by a tight end won't be an easy task. Eric Ebron is coming on strong and there are plenty of other talented tight ends like Travis Kelce and George Kittle to beat out. Despite the competition, Cook should set that as a major goal for himself.
1. A 1,000-Yard Season
New Orleans brought Cook in to be a major weapon alongside Michael Thomas. He nearly topped 900 yards last season and will have a big role in a much more prolific offense. It's time for Cook to finally hit the 1,000-yard mark.
Cook is without question one of the most physically talented tight ends in the league. If he keeps his head on straight and plays the way he did last season, this goal should be very attainable.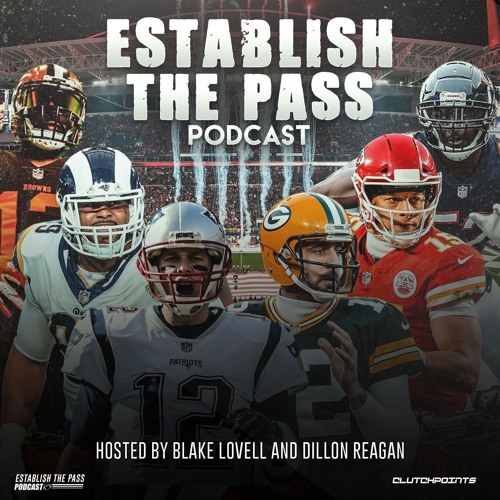 NFL Week 3 Predictions, Including Upsets & Betting Locks | CP NFL Pod