The Dallas Cowboys are in need of more weapons to help Dak Prescott on offense. There are a few wide receivers still available in free agency, with one of them being Randall Cobb.
Cobb has spent all eight of his seasons in the NFL with the Green Bay Packers franchise. The veteran wideout spent all of those seasons as one of Aaron Rodgers' favorite weapons.
Cobb was let go due to the Packers having a few young receivers who need to receive opportunities. Any team could benefit from signing Cobb, though as he still has plenty of time left to play.
Dallas should absolutely be targeting Cobb to add to their offense. If you need to be convinced, here are three reasons why Dallas should sign the eight-year veteran wide receiver.
3. Cobb Can Be Part of the Future
Despite playing eight seasons in the NFL, Cobb is only 28 years old. That allows him to be part of a team for the foreseeable future.
The Cowboys offense lacks a multitude of weapons on their offense around their quarterback in Prescott. They have Ezekiel Elliott and Amari Cooper, but there is a huge drop off after that.
Also, Dallas lost Cole Beasley this offseason to the Buffalo Bills. That leaves a hole at the slot receiver position on the roster.
Good thing is, Cobb fits right in as a slot receiver in this offense. The Cowboys have a young core on that side of the ball, and although he is older, Cobb can still be part of the future of the organization.
With the NFC East being in flux, the Cowboys should take advantage of the fact that the division is wide open. If they want to take advantage of their window with Prescott on a team-friendly deal, they should bring in Cobb.
2. Experience
The Cowboys' core on offense between Prescott, Elliott, and Cooper have an average age of 24. They lack experience in big-time situations and could use someone in the locker room to help that.
Beginning in his rookie year in 2011, Cobb made the postseason from 2011-2016. He started in 10 playoff games during his time with the Packers, which could help the Cowboys.
Dallas could use someone in their locker room who understands what it takes to make it deep into the playoffs like Cobb.
The experience of playing with a quarterback like Rodgers could allow Cobb to help Prescott develop. It wouldn't be too bad to allow Dak to get help from a guy who played with one of the best quarterbacks in NFL History.
1. Gives Dak a Security Blanket
The Cowboys offense fell short in the playoffs due to them lacking weapons on their offense. It turned them into an offense that became centered around just Elliott and Cooper.
Jason Witten has come out of retirement after being out of football in 2018. He wasn't just out of football, he was in the Monday Night Football booth on ESPN.
In addition, Witten is 36 years old, and it's unknown if he has much left in the tank. Witten was probably brought in for experience for the roster.
Now, if they bring in Cobb, Prescott would have another weapon to rely on in key moments. When Rodgers needed a third-down conversion in Green Bay, he looked Cobb's direction the majority of the time.
Every team in the NFL needs a guy that their quarterback can rely on in clutch situations. Adding Cobb would give the Cowboys just that.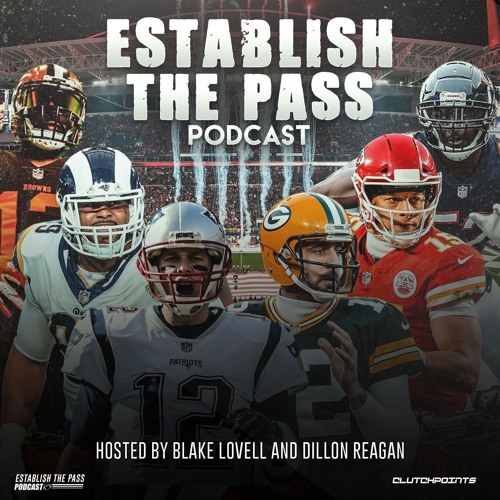 Full NFL Week 10 Predictions | CP NFL Pod