The Los Angeles Rams will be making their 2019 playoff debut on Saturday against the Dallas Cowboys. The Rams got a week off in the Wild Card Round due to having the second best record in the NFC. At a record of 13-3, the Rams were an absolutely dominant team all season. They began the year at 8-0 until they ran into a hot New Orleans Saints team who won seven straight after losing in Week 1.
What makes the Rams turnaround into contenders is the fact in just two years, Sean McVay has turned a 4-12 team to one who has a legitimate shot to hoist the Lombardi trophy. That may be a reason why other NFL teams are scrambling to find anyone who resembles McVay or knows him to any extent.
Last season, the Rams played in their first playoff game since 2004. They took on the Atlanta Falcons, where the Rams would lose 26-13. That loss has left a bitter taste in the mouths of all of the guys who were there last season.
This is a chance to right their wrongs from last season and take another step in the right direction. Saturday night is going to be quite the show for Rams faithful. Here are a few reasons why the Rams will defeat the Cowboys.
3. Aaron Donald
This season, Donald had 20.5 sacks—ahead of second place by 4.5 sacks as an interior defensive lineman. His 20.5 sacks were the most in NFL history by a defensive tackle. He will be awarded his second straight Defensive Player of the Year Award in due time
Furthermore, his dominance on the defense has helped put the Rams in the position their in. If it weren't for the NFL's willingness to give the MVP Award to a quarterback every year, Donald would easily be in the conversation.
On Saturday night, there's no doubt that the Cowboys are going to focus on finding a way to stop the freight train that is Donald. Although, the Cowboys are starting a rookie in Connor Williams at left guard.
Thus making an area where the Rams will easily try to attack. Williams and the Cowboys center (Joe Looney) will be in for a long day against Donald. His ability to constantly command a double-team and still make an impact is uncanny.
Donald also led the league in tackles for loss with 25. Of course, Donald's impact is usually in the passing game but he can also blow up a couple of run plays. If Donald is living in the Cowboys backfield, we could see an absolutely dominant game from Los Angeles.
2. Rams Ability to Push the Ball Downfield
What makes the McVay offense so hard to stop, is the multitude of ways they can beat you. One of those ways is to hit big plays downfield with Jared Goff airing it out to all of his weapons.
In the Wild Card Round, we saw a lack of big plays from any team and an inability to push it downfield. In the four Wild Card games, there were only 21 passing plays of over 20 yards. That will likely change this weekend as we have the top four offenses in the NFL suiting up (Rams, Saints, Chiefs, Patriots).
During the regular season, the Rams were fourth in the NFL in yards per attempt with 8.3 yards per attempt. They were also second in the NFL in passing plays that were more than 25 yards with 40 of them.
This season, the Cowboys allowed an average of 7.1 yards per pass attempt and allowed an average of 10.3 yards per completion. Last week, Russell Wilson averaged 8.6 yards per pass attempt. On the other hand, they only averaged 3.04 yards per carry.
The Seattle Seahawks for some reason refused to keep rolling with Wilson throwing the ball, opting to run the ball which is the Cowboys strength. The Rams won't make the same mistake that the Seahawks did and will continue to air the ball out more often. This is one of the key reasons why the Rams will move on to the NFC Championship this Saturday.
1. Todd Gurley is Fresh
For the first couple of months of the NFL regular season, it looked like Todd Gurley would be breaking records for the running back position. An injury to his knee hindered his ability to stay on the field, thus lessening his impressive season to a certain extent.
During the regular season, Gurley rushed for 1,251 yards, 17 touchdowns, caught 59 passes for 580 yards, and four more touchdowns. He did all of this in just 14 games—missing the last two weeks with an injury.
Yesterday, McVay said Gurley will be ready to go on Saturday after logging a couple of practice this week and looks good.
#LARams HC Sean McVay says RB Todd Gurley "has looked like Todd" the last two days at practice, adding that he's been explosive. Rams are expecting him to play on Saturday. #DALvsLA

— Myles Simmons (@MylesASimmons) January 10, 2019
We haven't seen a healthy Gurley for almost a month but on Saturday he will return to his usual starting spot. In the two weeks he was out, C.J. Anderson filled in admirably en route to two wins.
Gurley is arguably the best running back in the NFL and if he is back to one-hundred percent, it could prove to be a tough day for the Cowboys defense. Although, this time the Rams will have a heavy dose of Gurley and Anderson—making it even harder to stop the Rams high-powered attack.
This game should be an exciting one, filled with great matchups like Gurley against Ezekiel Elliott. With Gurley being fresh after another week off last week, the Rams will be poised to pounce on the Cowboys with their balanced attack.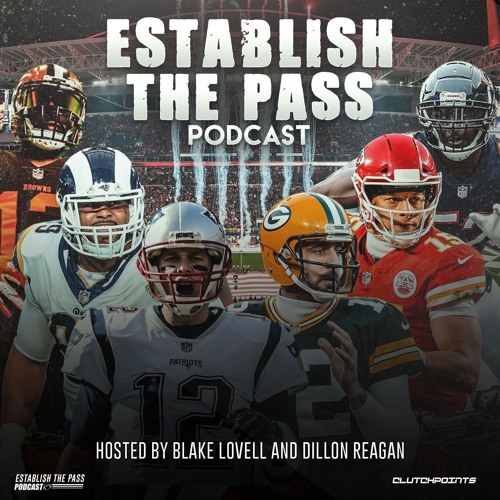 Fantasy Football Primer: Breakouts, Sleepers, & Top ADP Values | CP NFL Pod