3 things to know about Seahawks rookie wide receiver D.K. Metcalf
The Seattle Seahawks selected former Ole Miss Rebels wide receiver D.K. Metcalf with the No. 64 overall pick in the second round of the 2019 NFL Draft. However, because many believed that Metcalf was a certainty to come off the board in the first round of the annual event,  perhaps the Seahawks will ultimately come away with the steal of the 2019 NFL Draft.
The 21-year-old became a star during his final season at Ole Miss en route to becoming an Internet sensation and eventually a NFL wide receiver. Due to the fact that there is little doubt that Metcalf will be talked about a ton as a NFL rookie in 2019-20, it is definitely time to get to know the up-and-coming pass catcher — if you haven't already, that is.
STATS:
Metcalf produced some eye-popping stats during his collegiate playing days at Ole Miss, leading to his status as a second round pick from last month. Although yet to suit up for the Seahawks, Metcalf will no doubt be thrust into a key role for the NFC West franchise, a team that just lost veteran wide receiver Doug Baldwin.
Nonetheless, Metcalf has already put his abilities on full display, especially in what would eventually become his final go-round at Ole Miss.
After appearing in 14 games between his first and second seasons at the collegiate level, Metcalf recorded 41 receptions for 659 yards and nine touchdowns during that same span. However, most of that production came during his second season, when he averaged a steady 16.6 yards per catch as well.
Although Metcalf had more appearances (12), receptions (39), receiving yards (646) and receiving touchdowns (7) in his second season at Ole Miss, his third year was where the heads really started turning. Quickly becoming a top NFL prospect in 2018-19, Metcalf notably averaged a whopping 21.9 yards per catch, solidifying him as a legitimate downfield threat that could burn opposing defensive backs. Even though some lingering injuries prevented him from putting up even greater numbers across his three collegiate campaigns, it is now time for Metcalf to put on a show in Seattle.
PHYSIQUE:
Unless you have lived under a rock the last several months, you know that Seattle Seahawks rookie wide receiver D.K. Metcalf is a physical specimen — to say the least.
Aiding the aforementioned notion set in place by Gruden, Metcalf's physique really made some noise while standing alongside former Ole Miss teammate and current
Tennessee Titans
wide receiver A.J. Brown at EXOS in Phoenix during the lead-up to the 2019 NFL Scouting Combine. Although slated to become a NFL wide receiver sometime in the near future, it looked more like Metcalf was training for a bodybuilding competition.
D.K. Metcalf is Mel Kiper Jr.'s top ranked wide receiver, linebacker, defensive end, strong safety and tight end prospect in this year's draft. pic.twitter.com/NLcob3O97D

— Field Yates (@FieldYates) February 11, 2019
Not only did he look impressive before ultimately becoming a part of the Seahawks organization, but Metcalf also put up some ridiculous numbers upon actually taking the field at the 2019 NFL Scouting Combine. Perhaps most notably, he ran his 40-yard dash in a swift 4.33 seconds, a mark that was good for the second-best time among those in his position group in 2019. Adding some size into the mix as well, Metcalf arrived in Indianapolis at -3′ while weighing 228 pounds.
Not impressed? He also posted a body fat percentage of 1.9. Yes, you read that correctly. Metcalf possesses less than two percent body fat.
UPBRINGING:
Seattle Seahawks wide receiver D.K. Metcalf has always been a bit of a freak of nature. Metcalf bench pressed 50 pounds and squated 100 pounds when he was just five years old. Yes, five.
However, his football career did not begin until he was 12 years old.
Despite his father, former NFL offensive guard Terrence Metcalf who played for the Chicago Bears, Detroit Lions and New Orleans Saints in nine professional seasons, the elder Metcalf did not allow his son to play football until the age of 12 because if he started too early, there was the potential that a coach could "turn him off to the sport."
FROM THE OLE MISS ARCHIVES: This epic, rainy shot is of Terrence Metcalf, an All-American Tackle for the Rebs in 2001 pic.twitter.com/QuQ7Dk0j

— Rebel Rewards (@RebelRewards) November 12, 2012
Despite the slightly late start, Metcalf promptly made the varsity football team at his high school as a result of his freshman year. It hardly comes as a surprise that he excelled first as a safety and then as a wide out in addition to being a three-sport athlete at Oxford High School. While of course playing football, he also ran track and played basketball. Metcalf unsurprising set a school record in the triple jump as well.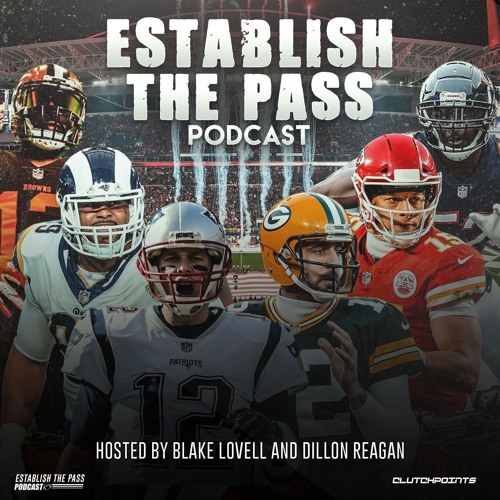 NFL Week 2 Predictions, Including Upsets & Betting Locks | CP NFL Pod