BREAKING: Patriots Strike Blockbuster Trade For Tom Brady
Well, it looks like Tom Brady's illustrious run with the New England Patriots is over, and it's not because he is suddenly announcing his retirement.
It has been reported that the Patriots have reached a deal to send Brady to the San Francisco 49ers in a trade that will send Nick Mullens and a sixth-round draft pick to New England.
Remember: the Patriots had previously held trade discussions with the 49ers about Brady before dealing Jimmy Garoppolo to San Francisco instead back in 2017.
Brady was blindsided by the news:
"I knew my time with the Patriots would come to an end eventually, but this was obviously rather unexpected," said Brady through a text message while vacationing in Switzerland. "But I still feel like I have a lot left in the tank and I am looking forward to bringing the 49ers back to prominence."
When asked whether or not he thought he would start over Garoppolo, Brady bristled:
"I started over him here (in New England). Why wouldn't I start over him out there?" he said.
But the Niners might have other ideas. When asked about the trade, San Francisco head coach Kyle Shanahan said that Brady would have to compete with his former protege for the job.
"Tom is fantastic. He is one of the greatest to ever play the game," said Shanahan. "But we like Jimmy a lot. He's younger, and by giving him that contract, we committed to him for the long haul. It will be a fun battle."
Shanahan added one more thing:
"If you you took this article seriously, you should probably check your calendar," he said.
April Fool's.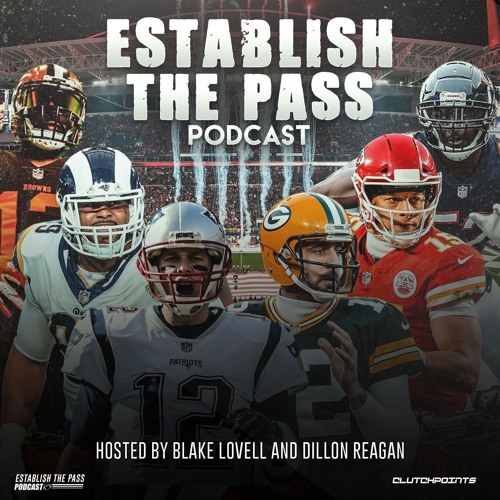 NFL Week 2 Predictions, Including Upsets & Betting Locks | CP NFL Pod