This article keeps track of which Genshin Impact 5-star characters are likely to get a rerun in the near future, so scroll down and see which Genshin Impact banners you should be saving your Primogems for.
Note that character reruns can be expected approximately every year (the limit so far is 400 days), but with the increasing roster of characters, this can be unreliable. This only serves as a tracker for who's most likely to get a rerun. Version 3.0 debuted the new schedule in banners in which four five-star characters have their banners in the same patch, and this may be par for the course for the near future.
Without further ado, here are five characters who are likely (or confirmed) to get a rerun banner within the next few months. Each character's signature 5-star weapon, if applicable, can also be expected to run alongside the character.
Upcoming Genshin Impact Rerun Banners
Yelan – 219 Days
Yelan had her release banner in the first half of Version 2.7, in June 2022. While it hasn't been too long since then, it seems that the "Valley Orchid" Yelan will be making an appearance soon. Hydro characters seems to be favored for the recent Genshin Impact rerun banners, primarily because of the introduction of Dendro and the good synergy that Hydro has with it.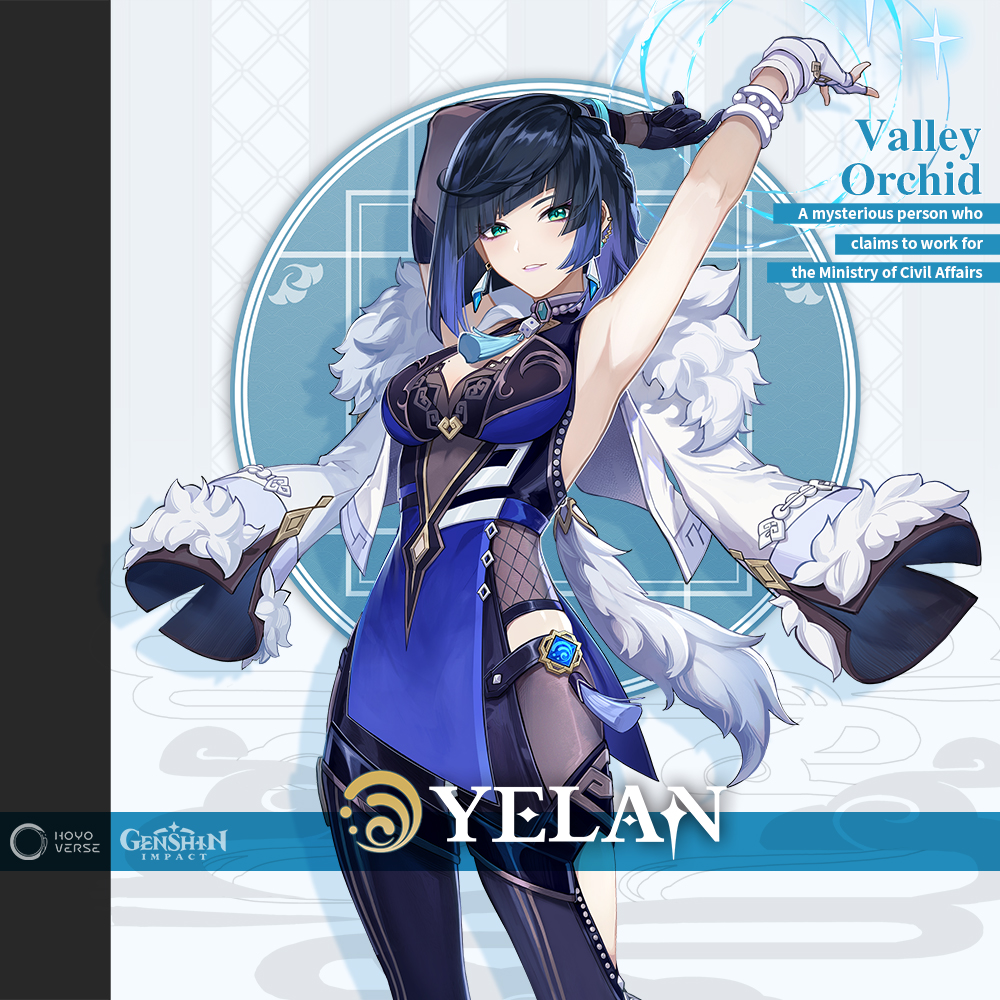 Yelan offers great off-field damage, and was dubbed "5 star Xingqiu" ever since she was released. Like her 4 star counterpart, Yelan does really well on practically any team composition that uses normal attacks. On top of her versatility, she's also easy to build due to the scaling of her abilities, especially her Burst. Yelan does require a good amount of Energy Recharge to be able to maintain her DPS, and is a hard investment if you already have a fully built Xingqiu.
Xiao – 219 Days
Xiao had his rerun in June 2022, alongside the release of Yelan. The yaksha was one of the first new 5 stars introduced in the game, making his debut in February 2021, which was Version 1.3. Since then, he's had two rerun banners, only 5 months apart. This time though, he had to wait a little longer as it seems he's slated for a rerun in Version 3.4.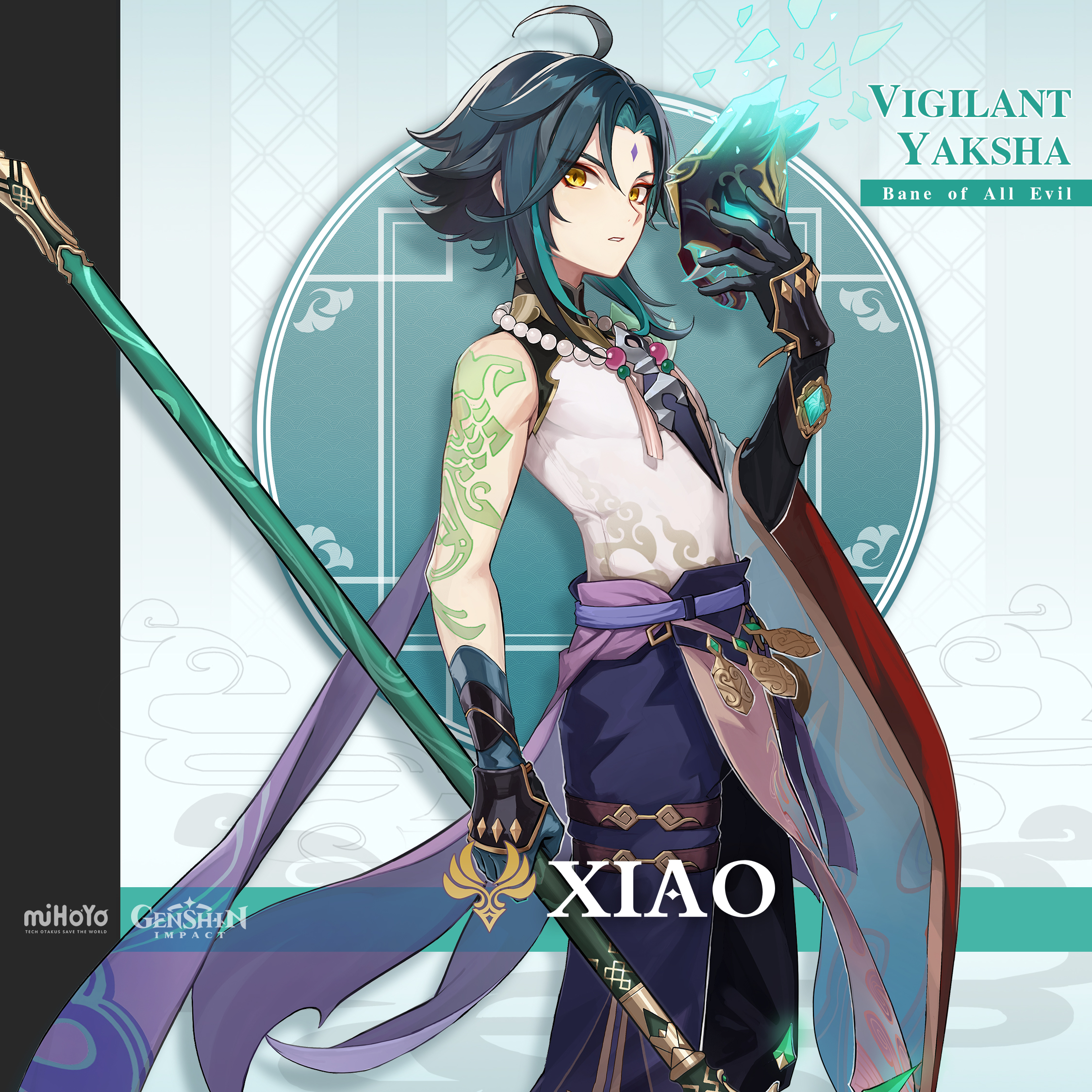 Xiao is a good Anemo DPS, a list which is very, very short. He has a simple playstyle that consists of Burst then plunge. Xiao also synergizes well with easily accessible Anemo batteries such as Jean, Faruzan, or Sucrose. Outside of battle, his Skill, Passive, and progress toward the Anemo Resonance helps in exploration.
Shenhe – 308 Days
Shenhe hasn't had a rerun since she was introduced January this year. That was Version 2.4, and while it hasn't been a long time, the gaps between some characters' featured banners have been shorter than Shenhe's wait. For example, the character released before her, Arataki Itto, had a rerun only after less than 7 months with another one coming up in Version 3.3.
Shenhe is primarily a support for Cryo characters, providing huge damage buffs from her Elemental Skill. Not only this, but she also lowers the Cryo and Physical RES of enemies with her Elemental Burst. If your team revolves around Cryo DMG, then you're sure to appreciate Shenhe as a member of your team.
Hu Tao – 372 Days
Hu Tao is also likely to get a Genshin Impact banner in the near future. She was last available in the second half of Version 2.2 last November 2021. That was her first (and only) rerun since her release in the third phase of Version 1.3. The gap between her release and her rerun was 8 months, which leads many to believe that it's high time for another banner for the 77th Director of the Wangsheng Funeral Parlor.
Hu Tao is a Pyro DPS, whose gameplay famously revolves around how low her HP is. Her playstyle is notorious for rewarding cancels in the middle of her combos, whether by jumping or dashing. She is best used in Vaporize comps (with Xingqiu, for example) or Melt. If you decide that Hu Tao is the character your party is missing, then look forward to her rerun banner inbound.
Hu Tao has already passed the "400-day limit" in the middle of Version 3.2. Due to this, her Genshin Impact rerun banner is highly speculated for a rerun in Version 3.4.
Eula – 350 Days
The Spindrift Knight herself, Eula, had her last banner in Version 2.3, alongside Albedo. Unlike the Alchemist though, Eula only had to wait about half a year since her release in Version 1.5 to get a rerun. This doesn't change the fact that we haven't seen the Queen of Physical Damage featured in a long time. Both times, Eula's banner was tied to in-game events. So, the next time we see her, it might be because of her involvement in an event.
Eula is one of, if not the, best sources of physical damage in the game. Her playstyle generally revolves around her Elemental Burst, which has the potential to deal an insane amount of damage if used properly. Her being a claymore user also means that she can break shields like a hot knife on butter. If you like seeing big numbers or want the best Physical DMG dealer in the game, waiting for Eula's next featured banner should be your next move.
Kamisato Ayaka – 229 Days
RECOMMENDED
Kamisato Ayaka last had her featured banner during the extended Version 2.6. While she hasn't been waiting that long compared to the other characters in this list, an upcoming rerun banner is heavily speculated in the next few Versions. One of the things that were previously leaked was Ayaka's five-star skin, so it would make sense that she be featured in a banner as the skin releases. Another thing is Kamisato Ayato's upcoming banner and historically, the Kamisato siblings' banners happen close to each other.
Kamisato Ayaka ‧ Frostflake Heron

Daughter of the Yashiro Commission's Kamisato Clan#GenshinImpactpic.twitter.com/HGvF4f5AdX

— Genshin Impact (@GenshinImpact) June 7, 2021
Ayaka is a Cryo Sword user and is a premier choice for Cryo application. She's great at applying Cryo as even her Normal Attacks can be Cryo-infused by simply using her Sprint. Her damage output with her Elemental Skill and Burst is good, too. Matched with a constant Hydro applicator, such as her brother Ayato or Sangonomiya Kokomi, Ayaka performs well in a Freeze team. She has great flexibility in terms of weapons but is quite picky when it comes to Artifacts and sub-stats. Despite this, the farming can be worth it if she's the primary carry in the party.
There's also a chance that HoYoverse may hold off on the Ayaka rerun banner for a little while longer, seeing that she got some extra screen time in Version 2.6. While this makes sense, if they push with this, the rumored Ayaka skin will have to wait too. If this would be anything like Diluc's, this would mean moving the corresponding event too.
Klee – 177 Days
Klee is almost as old as the game itself, being introduced to us in the second half of Version 1.0. Despite this, she's only had two reruns that were over a year apart. Luckily for our adorable little explosives expert, players will have a chance to roll for her again really soon.
▌Fleeing Sunlight · Klee
The Happy Little Spark… always getting locked up in solitary confinement.#GenshinImpact#Kleepic.twitter.com/BeLPenzfxP

— Genshin Impact (@GenshinImpact) January 3, 2020
Klee is slated for a skin a few Versions away, according to unofficial sources. Thus, we can expect her on a Genshin Impact banner soon. For a rough timeline, the Klee skin will probably release before Version 4.0.
"Fleeing Sunlight" Klee is considered an on-field Pyro DPS character, and it's no coincidence that she does explosive damage. However, she does require some form of skill expression (like animation cancels and stamina management) as well as a good Artifact build to be maximized. She shines in mono-Pyro compositions and can be viable with Vaporize, but she cannot work with Freeze comps.