Here's how you can watch the Honkai Star Rail Version 1.4 Special Program Livestream and everything you can expect to be revealed.
Honkai Star Rail Version 1.4 Livestream
Hi, Trailblazers!
The Honkai: Star Rail Version 1.4 "Jolted Awake From a Winter Dream" Special Program will be released officially on September 29 at 19:30 (UTC+8).
YouTube: https://t.co/1Sz239tMNw

Please comment on, retweet, and discuss the new content you'd most like to see…

— Honkai: Star Rail (@honkaistarrail) September 25, 2023
The Honkai Star Rail Version 1.4 Special Program, "Jolted Awake From a Winter Dream," is scheduled on September 29, 2023 at 7:30 PM UTC+8. It will go live on the official Honkai Star Rail YouTube channel.
You can watch the live stream here.
What to Expect on Honkai Star Rail Version 1.4
New Character – Jingliu
"Former Sword Champion of the Luofu, and the creator of the Cloud Knights' legends of undefeated might.
Now, her name has been wiped from the records, and she is a traitor of the Xianzhou walking on the fine line between sanity and mara-struck."
Jingliu is a 5-star Ice character following the Path of Destruction. Her kit revolves around managing two types of stacks, as well as sacrificing HP from her allies to enhance her own ATK. Jingliu is a selfish unit that has a high skill cap and learning curve, but her numbers make it worth your while.
New Character – Topaz and Numby
"Topaz is the Leader of the Special Debts Picket Team and high-level manager of the Strategic Investment Department under the Interastral Peace Corporation.
A member of the 'Ten Stonehearts' at a young age, Topaz's foundational expertise is 'debt retrieval.'
Her partner, the Warp Trotter 'Numby,' is also capable of keenly perceiving where 'riches' are located, ensuring that jobs based in security, debt collection, and actuarial varieties are of no great challenge.
At present they are traveling the cosmos together, seeking all manner of liability disputes that might be affecting the stable progression of the IPC's businesses."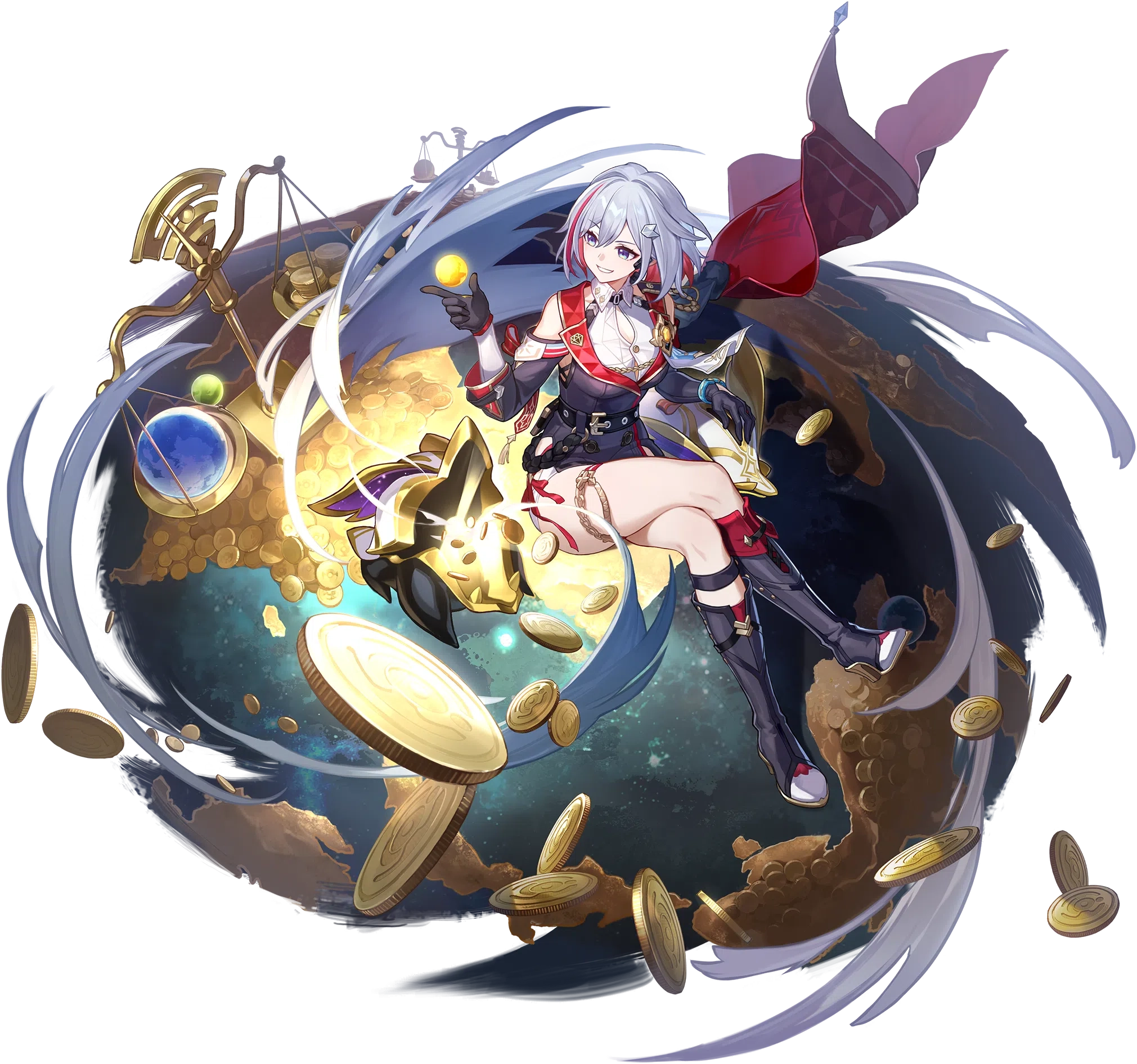 While we've yet to meet Topaz and her Warp Trotter companion Numby in Honkai: Star Rail, she's been in the game since its release in the form of the "Trend of the Universal Market" Light Cone.
Topaz and Numby is a 5-star Fire character on the Path of The Hunt. Members of this Path specialize in dealing single-target DMG, but Topaz and Numby approach this in a unique way via follow-up attacks, taking a page out of the Path of Erudition's book.
RECOMMENDED
You can read more about Topaz and Numby here.
New Character – Guinaifen
"A performance artist visiting the Xianzhou Luofu — in other words, a street performer.
She's chasing a new life on the Luofu when not concerned with food and shelter."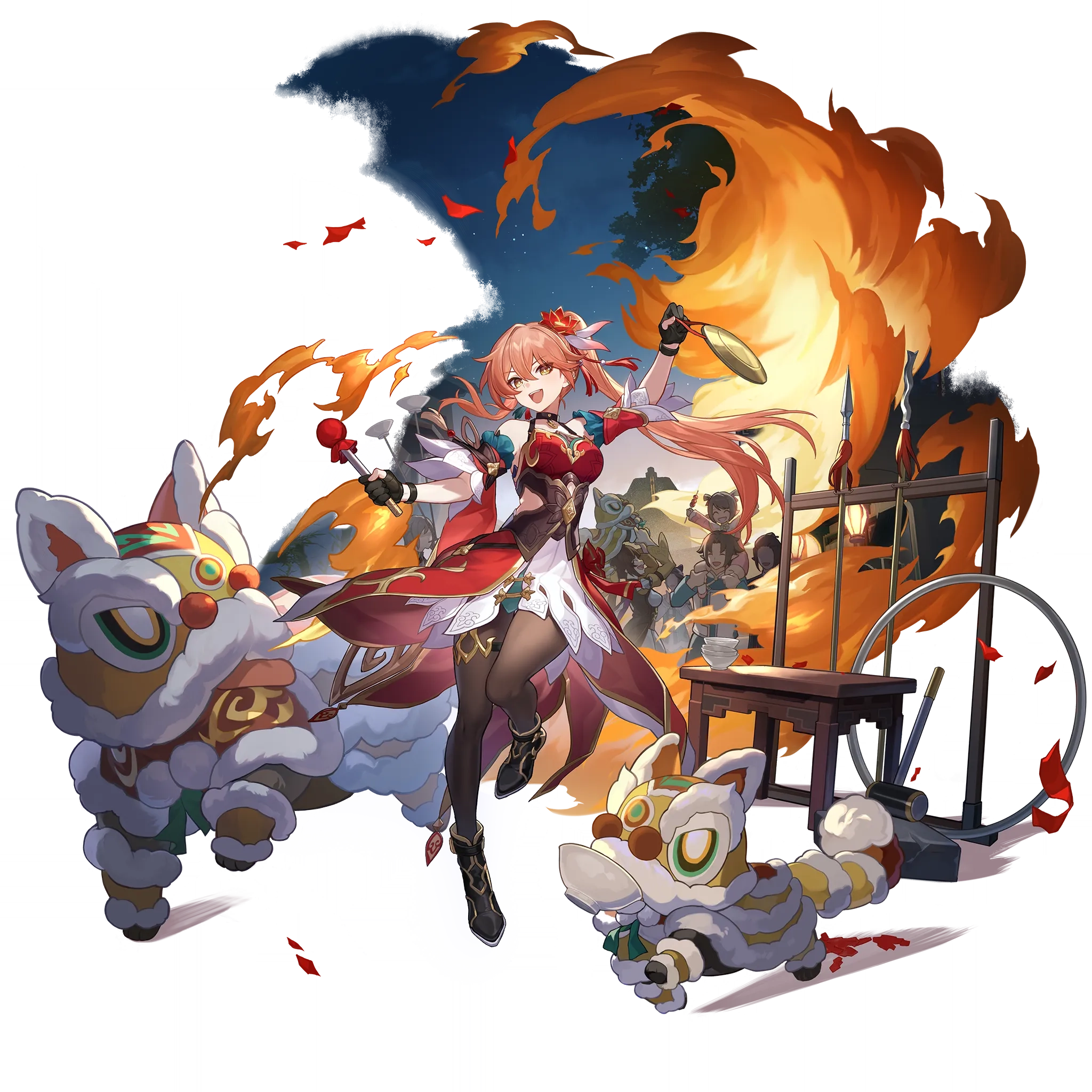 Guinaifen is a 4-star Fire character on the path of Nihility. Her kit plays around inflicting Burn and a unique debuff, Firekiss. A lot of Guinaifen's damage will come from the DoT, and she works well with characters like Kafka who can make the most out of the debuffs that she's inflicting.