NFL reacts to Aaron Rodgers' record-breaking extension
On Monday, New York Giants wide receiver Odell Beckham Jr. signed a massive five-year deal worth $90 million. On Wednesday, it's Green Bay Packers quarterback Aaron Rodgers' turn to break the bank.
With Rodgers signing a colossal four-year, $134 million extension contract with the Packers, Twitter has been sent into a frenzy. From casual fans to NFL stars, everyone's got a reaction to the news.
Here are some of the best reaction from folks in the NFL.
That's a lot of Chicken… https://t.co/UbjtjshfWq

— Tyrann Mathieu (@Mathieu_Era) August 29, 2018
Like Rodgers, Tyrann Matthieu secured a new deal himself this offseason, as he signed a one-year worth $7 million with the Atlanta Falcons back in March following a release from the Atlanta Falcons. Matthieu is one to chicken out when Atlanta faces Rodgers and the Packers at Lambeau Field in Week 13 of the next season.
My goodness A-Rod💰💰💰💰💰 https://t.co/h4qeZZxKDr

— Darius Slay (@_bigplayslay23) August 29, 2018
Another member of the secondary, whose jaw has hit the floor after learning of Rodgers' new deal is Darius Slay of the Detroit Lions cornerback. The cornerback will have his hands full covering Rodgers' targets in two upcoming meetings with the Packers this year.
Meanwhile, retired NFL wide receiver Chad Johnson also has something to say to Mr. Rodgers, who may or may not want to go to a fast-food restaurant with one of the most colorful players to ever play in the league.
@AaronRodgers12 Congrats, want to celebrate at McDonald's w/ me❓

— Chad Johnson (@ochocinco) August 29, 2018
Some more reactions from Twitter-sphere.
Man, just when WRs start feeling good… Aaron Rodgers pulls this mess!! Good Gawd!

— Ryan Clark (@Realrclark25) August 29, 2018
Excited for Aaron…with the start of the season, he gets to focus on bringing the Lombardi trophy back to Green Bay! #Respect

— James Jones (@89JonesNTAF) August 29, 2018
💰 💰💰💰💰💰💰 https://t.co/jYwmzCN0qV

— Jermichael Finley (@JermichaelF88) August 29, 2018
Aaron Rodgers is worth every single dollar.

— Mike Francesa (@MikeFrancesa) August 29, 2018
Let's end this one by listening to the soothing voice of ESPN's Stephen A. Smith.
Aaron Rodgers is a baaaaaaaadddddddd MAN! pic.twitter.com/VCRIsThbKZ

— Stephen A Smith (@stephenasmith) August 29, 2018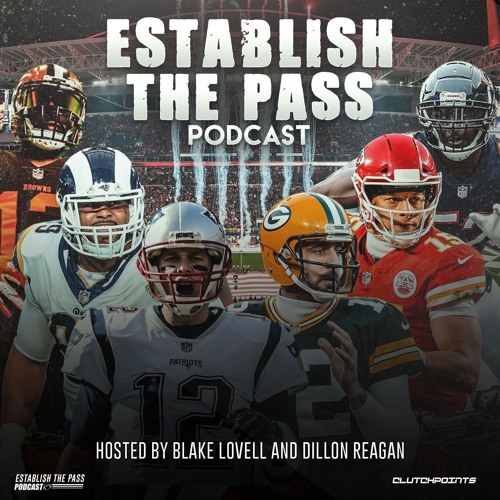 NFL Week 3 Predictions, Including Upsets & Betting Locks | CP NFL Pod