5 best case hits from Panini NBA cards, ranked
When it comes to basketball cards, the rarer it is, the better. That's why when given the chance, every collector would most definitely go for low-population cards of the hottest rookies and All-Stars in the NBA. But along Rookie Patch Autographs and parallel cards with a very limited print run, there is another offering that will always be sought after by hobbyists all over the world – case hits. In this specific post, though, we're looking at Panini NBA cards.
As the name suggests, this kind of card is usually found when opening a case of cards. Due to one only being found on average per case, its value is always higher than most cards in the set. Here we take a look at the best NBA case hits from Panini and see how much they're worth in the market right now.
Panini NBA cards case hits ranked
5. Court Kings Aurora
Those who are looking for a dash of art in their basketball cards often go for Panini's Court Kings set. The cards from this product are infused with a trademarked artistic look derived from paintings, which creates a unique look when seen in person. But while the base cards from Court Kings stand out, its case hit, the Aurora towers above everything else.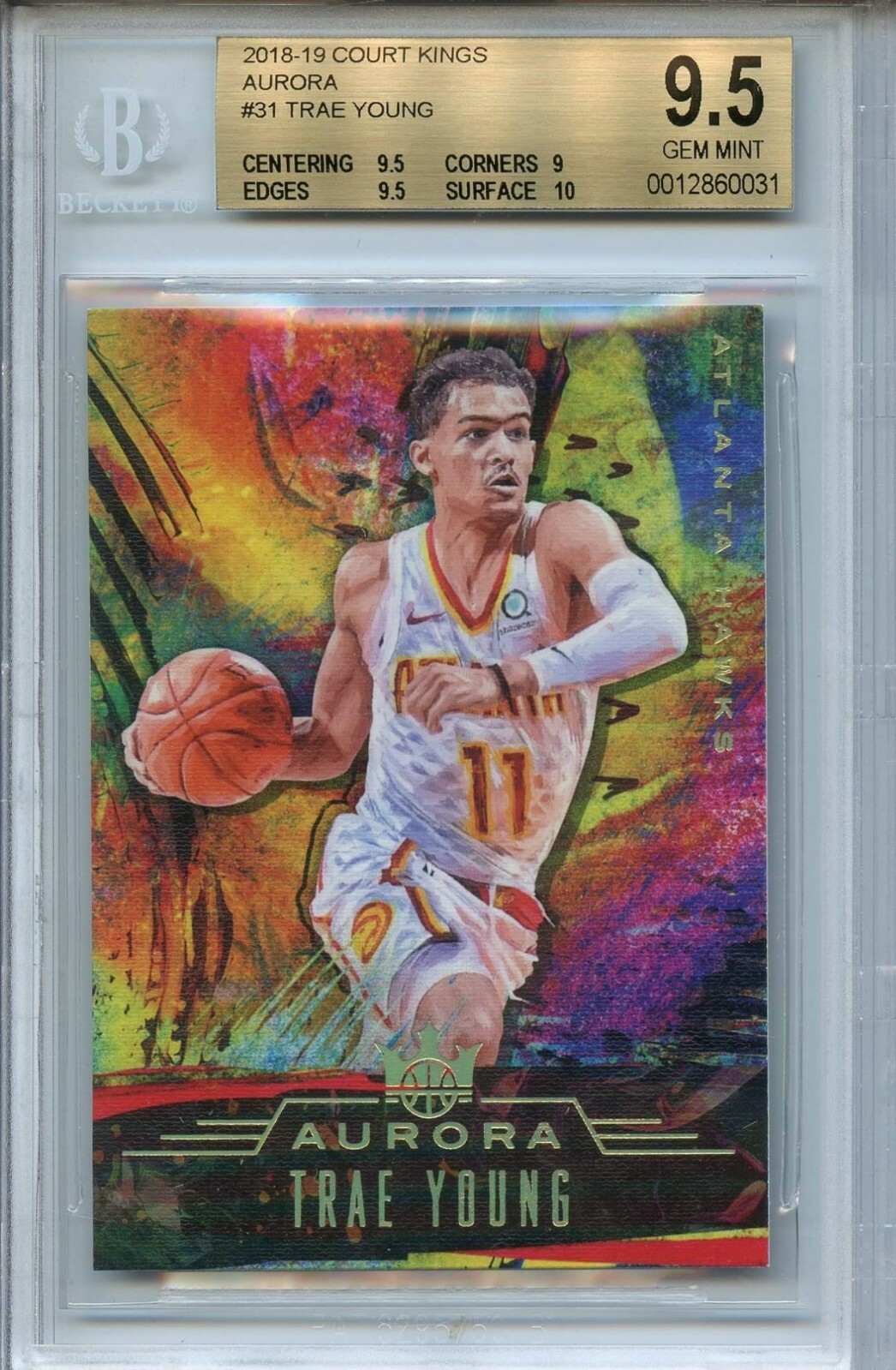 The card's low population and colorful design go well to create a modern masterpiece every collector would love to have. Recent editions of this case hit have featured big names, such as LeBron James and Giannis Antetokounmpo, or young stars during their rookie seasons. A good example is a Trae Young Aurora card from the 2018-19 Court Kings set, which recently fetched $2,500.
4. Blank Slate
While the Aurora is Court King's case hit for hobby boxes, the Blank Slate is its counterpart for retail blaster box offerings. As compared to the former, this case hit goes the other direction by featuring an NBA star amidst an almost blank background.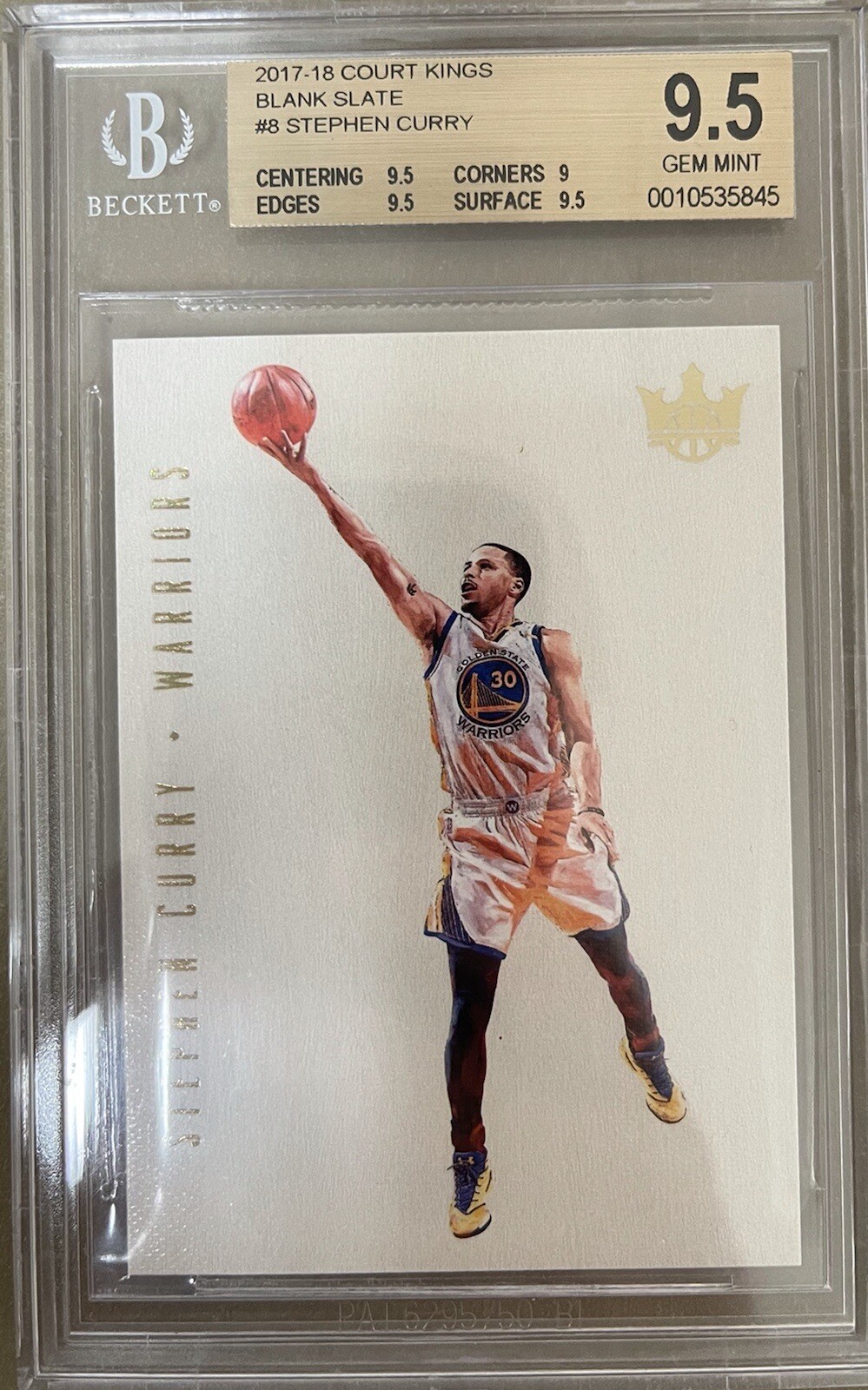 The result is a stunning card that emphasizes minimalism at its best. With nothing to distract the eyes, it comes out as a pleasing piece of memorabilia that has become a favorite among collectors. Proof of this is when a BGS 9.5 2017 Court Kings Blank Slate Stephen Curry sold for $8,500 earlier this month.
3. Kaboom
If the first two entries leaned heavily onto art, the Kaboom gravitates towards a more outlandish approach. As the name suggests, this case hit insert places an NBA star right in the middle of a loud and flashy design. The end product is a card that looks very good and unique in the market.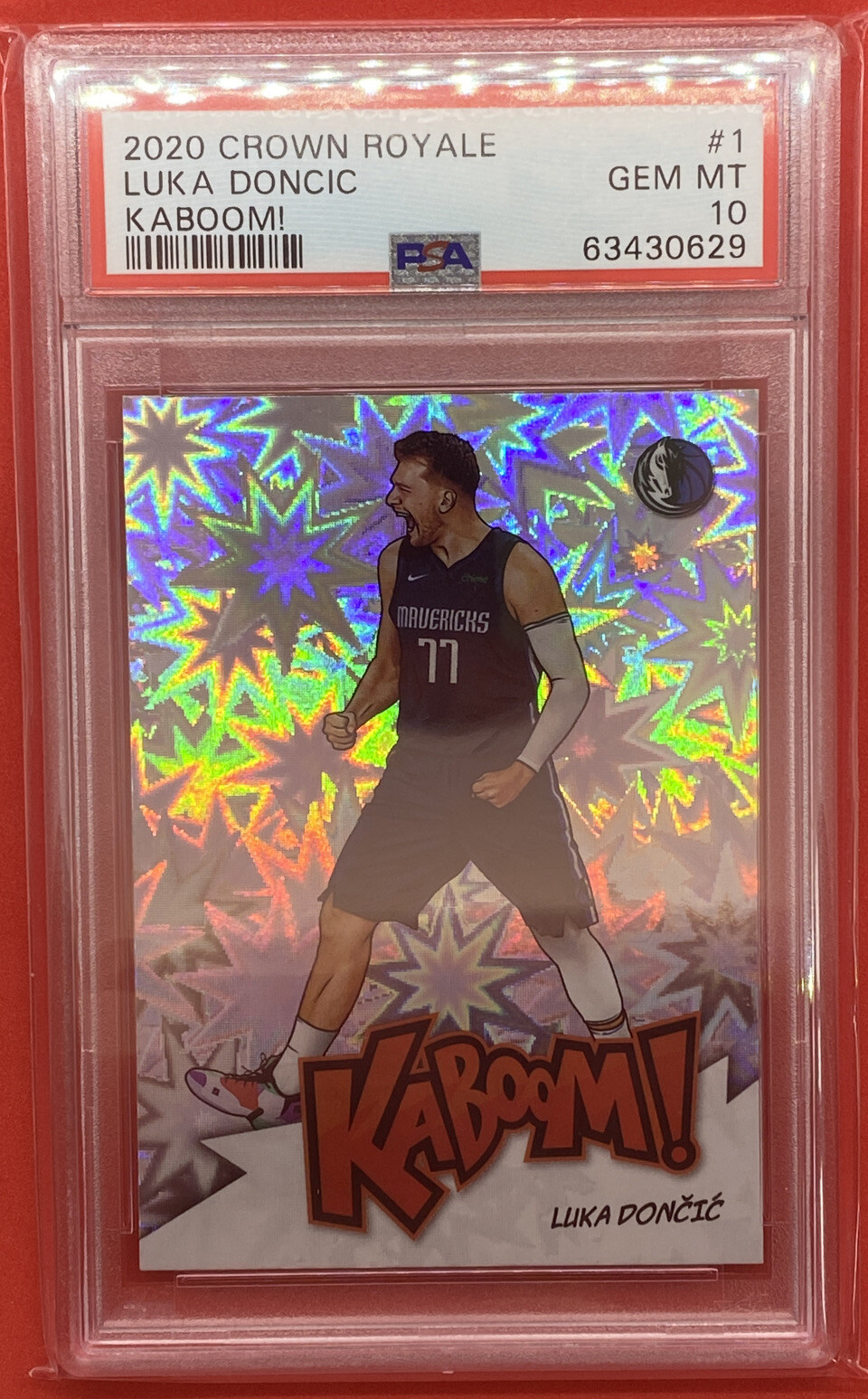 Panini's latest Kaboom, which can be found in cases of Crown Royale hobby boxes, has been going off the rail, both in its look and value. A Luke Doncic Kaboom encased in a PSA 10 slab recently went insane when it was sold for $12,000 on eBay. Past editions of this insane insert have even gone on to insane heights, specifically this PSA 9 2018 Kaboom Green One of One Kobe Bryant card, which reached $60,000.
2. Downtown
One look at Panini's Downtown and collectors know it's an instant classic that can age well in the coming years. The case hit's nostalgia-driven design includes elements from a city the NBA star is playing for. This creates a wonderful effect that looks good, especially when it's encased inside a graded slab.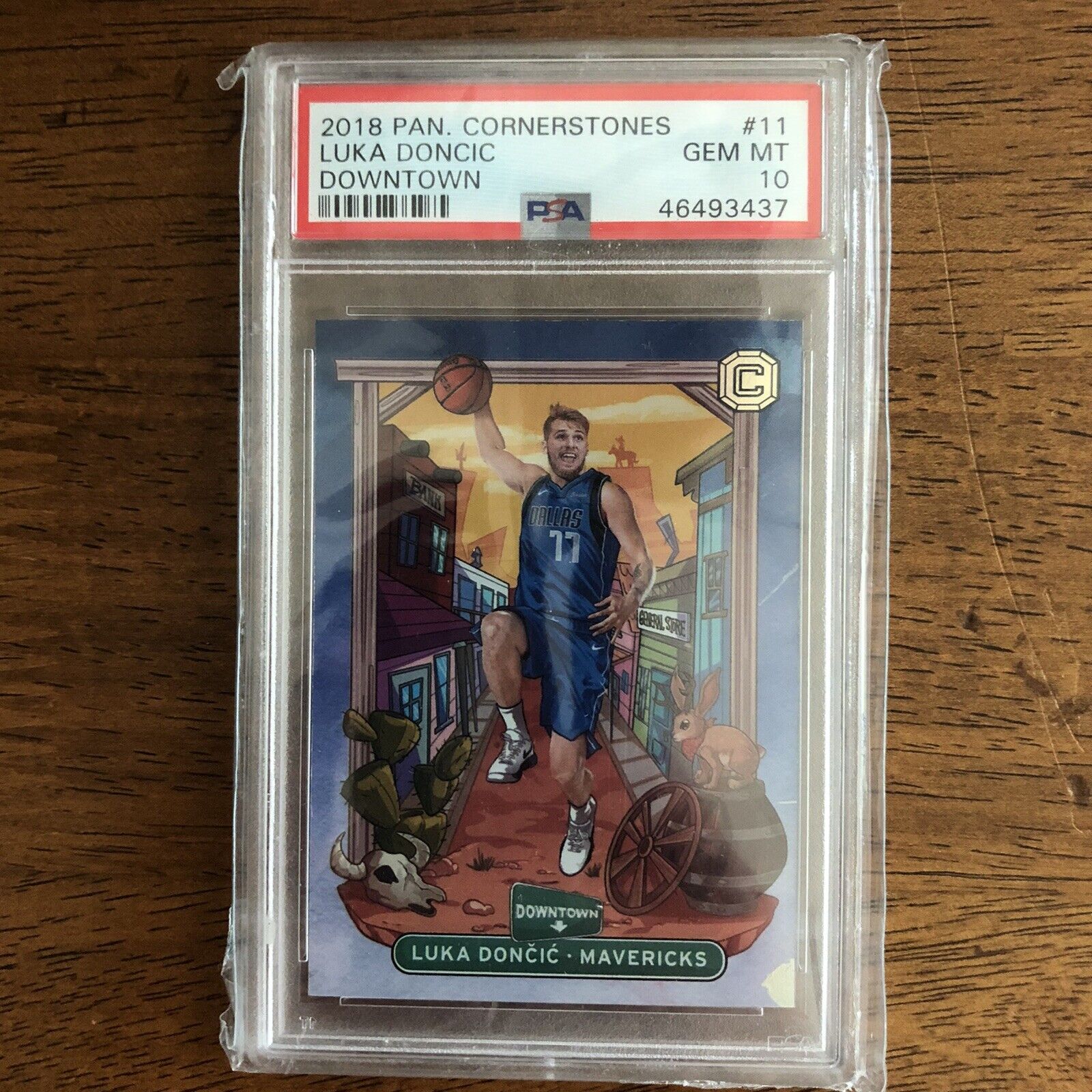 A good example can be found in Luka Doncic's 2018 Cornerstones Downtown card, which comes from his rookie year in the league. Its design evokes an idyllic version of Dallas, which results in a stunning card when held in hand. That's why it isn't surprising that this monster pull fetched $17,500 on eBay just recently.
1. Color Blast
Among the entries in this list, the Color Blast case hit is relatively the youngest one. Although that may be the case, its look and value say otherwise. The card's captivating design, with the player front and center, will certainly catch anyone's attention instantly.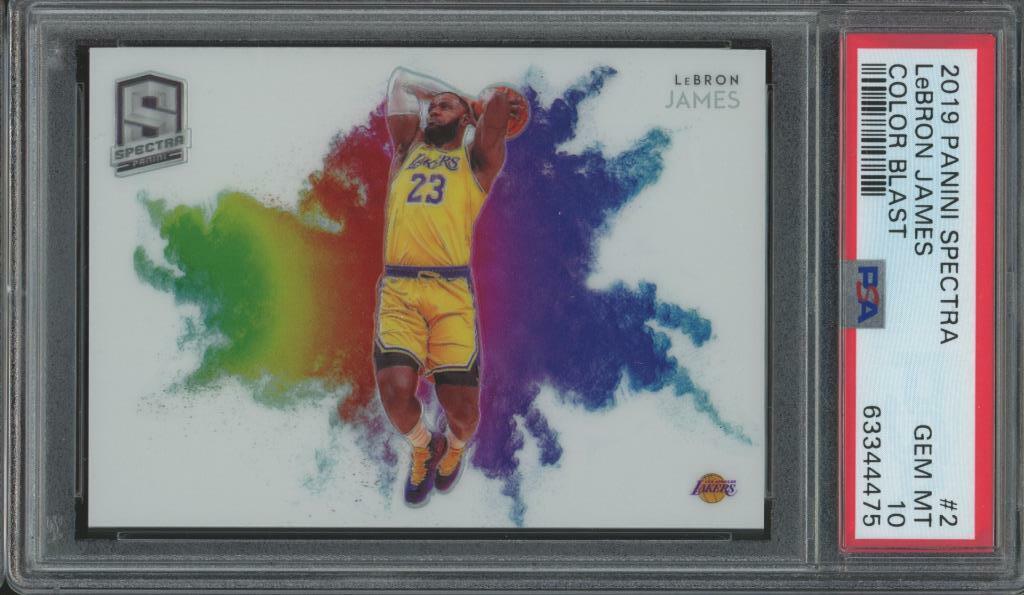 No wonder that a PSA 10 2019 Spectra Color Blast LeBron James card went off for $15,188 on eBay late last June. This one and all other case hits in this list, have a pretty good chance of aging well. As a result, collectors can really get their money's worth when investing in these low-population cards.
Agree or disagree with our Panini NBA cards rankings?