Rams RB C.J. Anderson clarifies Todd Gurley injury comments
When Los Angeles Rams running back Todd Gurley injured his knee during his team's loss to the Philadelphia Eagles in Week 15, the Rams went out and signed C.J. Anderson off the free-agent scrap heap.
Of course, Anderson turned out to be a revelation for Los Angeles, racking up 167 and 132 yards, respectively, while Gurley was sidelined in Weeks 16 and 17. He then gashed the Dallas Cowboys for 123 yards and a couple of touchdowns in the Divisional Round of the playoffs.
When Gurley received just four carries during the Rams' NFC Championship Game win over the New Orleans Saints, speculation ran wild about whether or not the Pro Bowl back was fully healthy.
Then, Anderson added fuel to that fire by recently saying that Gurley was more hurt than everyone thought when he arrived ahead of Week 16.
However, Anderson is making sure to clarify that Gurley was hobbled when he got there; not in the playoffs.
Everybody is buzzin @RealSkipBayless ask how hurt was TG WHEN I GOT TO YHE RAMS. That was week 16. The response more than we all thought. Including my self. Not playoffs when he return when he was healthy. THE ? Was HOW HURT WAS HE WHEN YOU GOT THERE? Dummies how bout yall listen

— Cj Anderson (@cjandersonb22) February 22, 2019
Gurley certainly looked good in the Wild Card Round, racking up 115 yards and a score off of 16 carries as he and Anderson ran all over what was a vaunted Cowboys run defense.
However, after he totaled just 14 carries combined in the NFC Championship Game and Super Bowl combined, everyone began to wonder if Gurley was more hurt than Los Angeles as letting on.
But, to be fair, Anderson carried the ball just seven times in the Super Bowl, as the Rams were playing from behind the New England Patriots for most of the way in their 13-3 loss.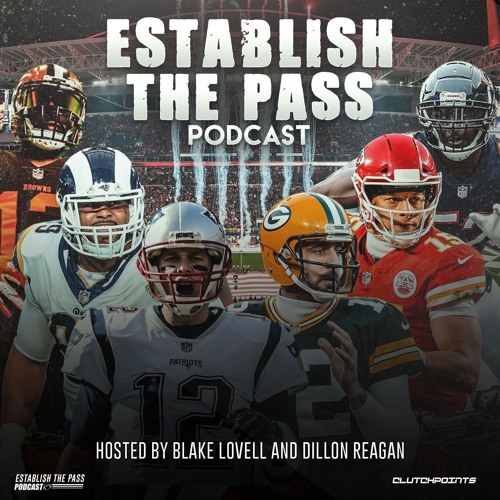 Full NFL Week 7 Predictions | CP NFL Pod