After 50 years and countless seasons of almost making it, the Los Angeles Clippers are finally in the Western Conference Finals. Even if Kawhi Leonard went down with a knee sprain, it didn't matter because this franchise has clawed its way to where they are right now. Of course, a big part of the credit goes to the Clippers' unsung hero in Game Six against the Utah Jazz – Terance Mann.
Los Angeles' sophomore wing started out playing 41 games as a rookie last season with averages of 2.4 points, 1.3 rebounds, and 1.3 assists per contest. This year, though, Mann broke out in such a way that turned a lot of heads towards his direction, especially in the card market. We take a look down below at why this guy should be on the radar of every card collector right away.
Who Is Terance Mann?
It's pretty easy to get overlooked when you belong to a draft class that has Zion Williamson and Ja Morant in it. That's exactly the case with Terance Mann, who in his second season, was more of an afterthought in a loaded Clippers team.
In the 67 games he played during the regular season, Mann averaged a total of seven points, 3.6 rebounds, and 1.6 assists. He also shot 50% from the field, connected 41% of his 1.4 attempts from downtown and 83% from the free-throw line.
Mann would get the chance to rewrite his narrative after the Clippers sent Lou Williams to the Atlanta Hawks before the trade deadline. In the five games after that trade, Terance Mann would go on to score in double digits four times. The most notable performance from that stretch was a win over the Philadelphia 76ers at the end of March.
In that victory, Mann tallied 23 points on 83% shooting from the field and a perfect 2-2 from beyond the arc. That performance gave everyone a glimpse that the second-year reserve can take over Wiliams role as a spark plug from the bench.
Mann's Breakout Game Six Against The Utah Jazz
Up until a few days ago, Mann wasn't really on anyone's radar when it comes to basketball cards. As fortune would have it, Kawhi Leonard would be taken out of the lineup due to a knee injury. This development benefitted the sophomore, who in turn, would make full use of it in Game 6 against the Jazz.
As the second half started, the Clippers found themselves buried with a double-digit lead. To the surprise of everyone, Terance Mann scored 20 points in the third quarter to keep his team afloat. In the end, he posted 39 points by connecting seven of his 10 three-point attempts and 71% shooting from the field.
Mann's phenomenal performance, along with solid contributions from Paul George, Reggie Jackson, and Pat Beverley, sent the Clippers towards their first Western Conference Finals trip, where they're currently down 0-1 after losing Game 1 on Sunday to Phoenix.

The State of Terance Mann Rookie Cards In The Market
In less than a week, Mann went from being unnoticed in the card market to one of its hottest commodities. His PSA 10 base Prizm rookie card went from $24 at the start of June to $80 on eBay right now. Mann's gem-mint Prizm Silver cards are also trending up, with prices soaring to $480 from $99 a few weeks ago.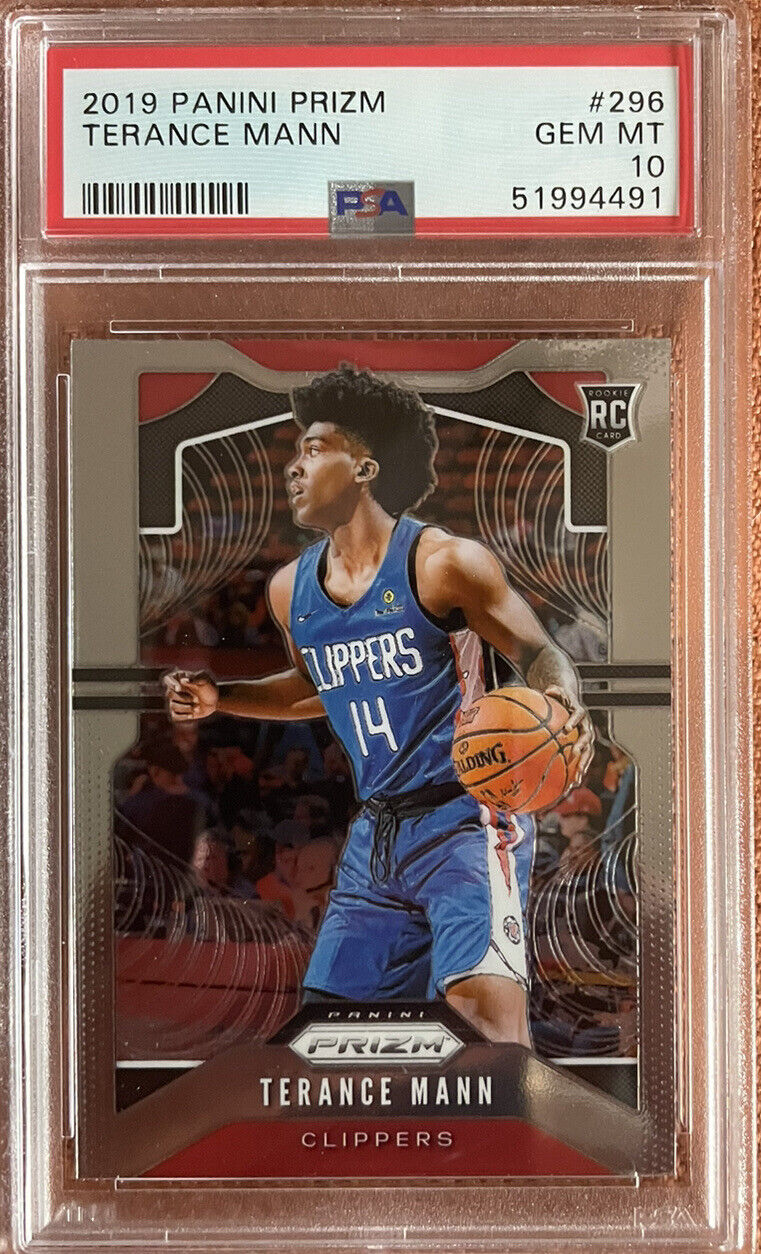 Terance Mann's card value, just like his big game against the Jazz, isn't really sustainable for the long term. There's still a chance Kawhi Leonard comes back, which could bump him down the roster. And with the offseason coming soon, buying Terance Mann rookie cards at their current price isn't a good idea.
On the other hand, those who have invested in him before his big game can cash in on the young player right now. All in all, Terance Mann remains to be one of the better low-risk buy candidates in the card market, especially after all the hype on him goes down.