The Atlanta Falcons won just seven games and missed the playoffs this past season, but it definitely wasn't because of their offense, which ranked sixth in the NFL.
Now, heading into 2019, the Falcons look like one of the league's biggest sleeper teams, as they have an offense loaded with talent and are getting Devonta Freeman back from injury. Plus, their defense is getting healthy.
While getting linebacker Deion Jones back from a foot injury is obviously nice and will help tremendously, the main attraction with Atlanta is their offensive firepower, and if the Falcons are going to make a run this coming season, that's why.
So, just what should we expect from Atlanta's offense in 2019?
Well, one thing we know for sure is that the Falcons should have one of the best receiving corps in football. With Julio Jones, second-year wide out Calvin Ridley, and the dependable Mohamed Sanu, not to mention tight end Austin Hooper, Matt Ryan won't have any shortage of weapons to go to in the aerial attack.
Plus, Freeman is a fine pass-catcher out of the backfield in his own right, and backup running back Ito Smith also looks like he could become a threat in that category.
Sure, Tevin Coleman is gone, but Smith could be ready to step in and fill that role. After all, he was a monster at Southern Mississippi, and in spite of a rough rookie year in 2018, there is hope for him going forward.
The Falcons also have a solid offensive line which should provide more than enough time for Ryan to be comfortable in the pocket and hit his targets, and he has a lot of them.
Of course, the key to Atlanta's offense as a whole may be the status of Freeman, who played in just two games in 2018 due to knee and groin injuries and ended up getting groin surgery.
Freeman has looked good during the offseason, which is great news, but we won't really know for sure just how okay Freeman is until we see him in live game action.
Remember: Coleman stepped in for Freeman this past season and became an integral part of the Falcons' offense, so if Freeman isn't 100 percent or goes down with another injury, it will be up to the inexperienced Smith to step up, which is somewhat concerning.
But, if Freeman returns without skipping a beat, it will give Atlanta's offense a major lift and will make Ryan's job that much easier, as defenses won't be able to simply key on the pass.
Realistically, the Falcons should have one of the league's best offenses in 2019. They are absolutely stacked with playmakers, and they could very well end up having two 1,000-yard receivers in Jones and Ridley.
In an NFC that appears wide open as far as the Wild Card spots are concerned, Atlanta may snag a playoff spot, especially considering the Falcons are playing in an NFC South division that is pretty weak outside of the New Orleans Saints.
Expect big things from the Falcons' offense this coming season, and don't be surprised if Ryan and Co. have another extended playoff run because of it.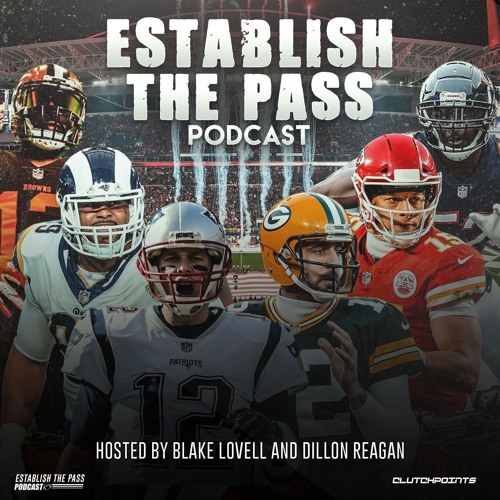 Week 4 Recap & Top Waiver Wire Pickups For Week 5 | CP NFL Pod