WATCH: Patriots QB Tom Brady hilariously shows off impressive collection of Super Bowl rings
For Tom Brady, Super Bowl rings have become just another part of life, and as the New England Patriots received their rings for the 2018 Super Bowl last night, it was a chance for Brady to bust out his previous championship rings and have some fun.
Watch the bling 💍

(via @TomBrady) pic.twitter.com/rin41RRaAm

— NFL on ESPN (@ESPNNFL) June 7, 2019
In a video posted to his Instagram channel, Brady was seen getting ready for the ring ceremony by wearing his five other Super Bowl championships. In the video, he playfully punches at the camera and flashes the jewelry, all before going to get his record sixth ring. After the ceremony, Brady also took some photos of him with his six rings on.
After last year's Super Bowl victory, Brady is now the only NFL player with six Super Bowl titles, and doesn't seem to be looking to stop any time soon. Although the quarterback is 40 years old, Brady hasn't given any indication that he's ready to call it quits, and he'll be headed into this offseason looking to keep himself just as sharp as he's always been. The only question that remains for Brady is how he'll continue to play as he gets older, although for the time being, it doesn't seem like his skills will be dropping that much.
Even though father time has yet to catch up to Brady, it will still be interesting to see how the Patriots try to capture a second consecutive title this season. With future Hall of Fame tight end Rob Gronkowski gone, the Patriots may begin utilizing more of their running backs than they have in the past, making it easier for Brady to sit in the pocket and only dice up an opposing defense when necessary.
With the Patriots beginning to prepare for the new season, it's obvious that Brady's goal is to add another ring to his collection, and with the Patriots once again looking like the toast of the AFC, it's entirely possible it will happen.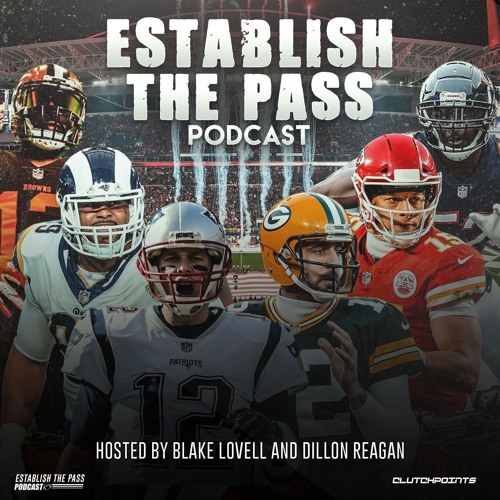 Week 10 Recap & Top Waiver Wire Pickups For Week 11 | CP NFL Pod