The Baltimore Ravens were a pretty surprising team last season. Despite switching QBs midway through the year, they managed a 10-6 record. That was good enough to win the AFC North, and get them a spot in the postseason.
Things are clearly trending upwards for the Ravens. That being said, there are a lot of things that could go wrong and derail their season. Especially the Cleveland Browns – who are trending up more than anyone in the NFL.
With all that in mind, there's a lot to think about with the upcoming season.
Here are four bold predictions for the Baltimore Ravens in 2019.
4. Lamar Jackson has 450-plus Pass Attempts
Lamar Jackson is often unfairly overlooked as a talented quarterback prospect. He has an absolute bullet for an arm and showed in College that he can hit his spots.
Last season he struggled with accuracy in his short sample size. In 170 attempts he completed 58.2% of his passes for 1,201 yards. He threw six touchdowns compared to three interceptions.
However, that was still better than Sam Darnold, Josh Rosen and Josh Allen last season. Despite that, Jackson is the one that's often mocked for his accuracy problems.
The Ravens clearly believe in him though as he took over duties at starting quarterback midway through 2018 and kept them even in the playoffs.
If Baltimore wants to win, they'll need a multi-dimensional offense.
That means Jackson's going to have to air it out every once in a while, and he can do that.
3. Mark Ingram Sets Career-High in Yards
Mark Ingram is a nine-year running back and will turn 30 near the end of the season. However, he doesn't have all that much mileage on him.
In the last few years Ingram has looked to be at the top of his game, and even set a career-high in yards in 2016 with 1,124.
However, that won't last long.
Ingram is now in an offense without Alvin Kamara. He's the best running back on the team and should be treated as such. With that in mind, he should get a ton of carries. Especially with the Ravens probably wanting to take some pressure of Jackson at times (yes he'll still throw a lot).
Ingram's career-high in carries is 230 (2016). He had just 138 last season – meaning he didn't get a ton of mileage on him.
This season should see a new high for Ingram in carries, with it will come 1,200-plus rushing yards.
2. Baltimore's Defense Repeats
Last season, the Baltimore Ravens had arguably the best defense in the NFL. They led the league in yards allowed (4687) and were second in points allowed (17.9) just 0.2 behind the Chicago Bears for first.
It's a tall task to ask the unit to repeat the success of last season – however, they're up to the task.
One of the main reasons for that is the incredible addition of Earl Thomas. Yes they lost Eric Weddle, but at this point in their careers Thomas is a much better player.
The Ravens secondary is stacked alongside Thomas with crafty veterans like Brandon Carr and younger talents like Marlon Humphrey. As well as underrated studs like Jimmy Smith.
Linebacker Jaylon Ferguson should be a fun addition to the linebacker corps as well.
Maybe this team doesn't dominate exactly like they did in 2018.
However, it's definitely a possibility that they finish as a top-5 defense again in 2019.
1. Postseason Berth
This is a tricky one. It's really tough to say they'll win the division, as the Cleveland Browns are on the up faster than anyone. The Pittsburgh Steelers still pose a threat as well.
With the AFC North on the rise, it's really hard to give the Baltimore Ravens the nod for the division crown. However, they will still make the playoffs.
The defense is 100% legit and they have a solid running game. Lamar Jackson is criminally underrated at quarterback and could surprise a lot of people this season. He also has a new weapons from the draft in Marquise Brown and Miles Boykin, as well as free agent signing Seth Roberts. Together, they form a much better wide receiving group compared to last season.
The Ravens are still a growing team, but have enough positives that good things could happen again in 2019.
There's reason to believe Jackson and co. will turn heads and find a way to the postseason this year.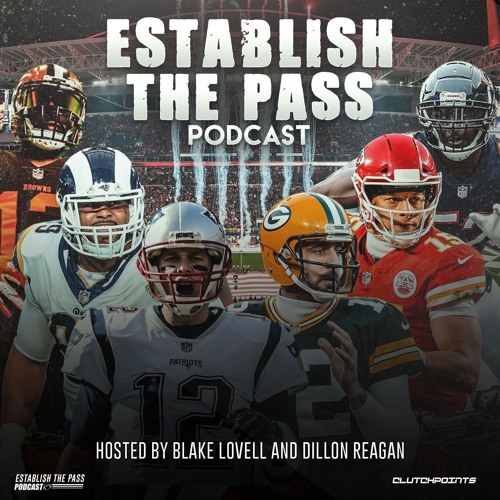 Full NFL Week 7 Predictions | CP NFL Pod