3 way-too-early bold predictions for Broncos DE Bradley Chubb in 2019
The Denver Broncos may have had a very disappointing season in 2018, but there's no disputing how good their 2018 NFL Draft class was. Their first-round pick was Bradley Chubb, and he showed tons of potential to be an elite pass rusher.
The North Carolina State product finished with 12 sacks, 14 tackles for loss, two forced fumbles, and 21 quarterback hits in his first year in the NFL. Playing alongside someone as dominant as Von Miller probably benefitted Chubb.
Although, Chubb surpassed Miller for most sacks in Broncos history for a rookie. His 12 sacks were also the sixth-most in NFL history for any rookie pass rusher.
Having a duo of Chubb and Miller sets the Broncos up to have a dangerous defense for the foreseeable future. Hiring a defensive-minded head coach like Vic Fangio should only benefit the young pass rusher.
Denver will want to have a better season in 2019 than they did in 2018. If the Broncos hope to improve they need Chubb to continue producing at a high level.
Chubb is assured to continue wreaking havoc on defenses in his second season. Here are three way-too-early bold predictions for the Broncos young phenom in 2019.
3. 20+ Tackles for Loss
Since college, Chubb has always found himself in opposing team's backfields. In three years starting at North Carolina State, Chubb had an insane 54.5 tackles for loss.
In 2018, the Broncos sack artist had 14 tackles for loss in his rookie season. It's hard to find defensive ends or pass rushers who also are capable of stopping the run.
Luckily for the Broncos, they found that in Chubb. Someone who is the size of Chubb shouldn't be able to move laterally like he does to set the edge.
In 2019, Chubb is going to be living in the backfield. He will yield more than 20 tackles for loss in 2019 and opposing teams better start game planning to slow him down.
2. 5+ Forced Fumbles
Another aspect of Chubb's game that has been constant is his knack to strip the ball out of quarterback's hands. In college, Chubb had six forced fumbles in three-years starting at defensive end.
In his first taste of the NFL, Chubb had two forced fumbles in 2018. He was able to show that he can be a game-wrecker for years to come in his rookie season.
There's no doubt that receiving tutelage from Miller will continue to help Chubb in the long-term. As we know, Miller has been phenomenal at forcing fumbles—accumulating 26 of them over his career.
In 2019, Chubb is going to improve his ability to force fumbles by forcing five or more fumbles. Offensive linemen are going to have a hard time preventing Chubb from getting to the quarterback.
1. 18+ Sacks
Of course, the best skill that Chubb possesses is his ability to bring down the quarterback. Chubb had 25 sacks in college at North Carolina State and continued that sort of production in Denver.
Over the course of 2018, he completed the year with 12 sacks in his rookie season. The 12 sacks were ranked 15th among defensive players in 2018.
In comparison, he tied Cameron Jordan in sacks in his introductory season. That's pretty impressive, but 2018 was just the beginning for the young pass rusher.
Chubb is going to officially break out in 2019 by obtaining 18 or more sacks in the upcoming season. The Broncos pass rusher will cement himself as one of the best pass rushers for years to come in 2019.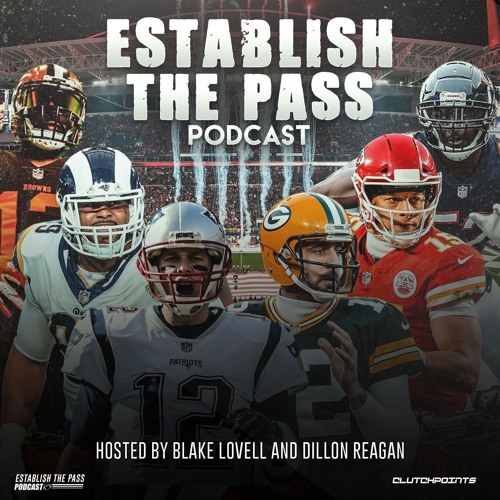 Full NFL Week 7 Predictions | CP NFL Pod