Tampa Bay Buccaneers expected to pursue Ndamukong Suh to replace Gerald McCoy
The Buccaneers had long been expected to make a move regarding veteran defensive tackle Gerald McCoy, whether that was a trade or a release of the 31-year-old. McCoy was set to make $13 million in 2019 and the salary cap-strapped Bucs needed the cap room to sign first-round draft pick Devin White and make a few other roster moves prior to the start of the regular season.
The defensive tackle seemed to know the end was near, as well. When asked last week whether he'd suit up for the Bucs in 2019, McCoy said, "I will be playing football somewhere. … The fans know I love them. I'll be on the field at some point."
According to reports, McCoy's replacement could be former Rams' defensive tackle Ndamukong Suh. He had 59 tackles, four tackles for loss, and 4.5 sacks last year with L.A., in addition to four passes defensed and two fumble recoveries.
Bucs Expected To Pursue Suh As McCoy's Replacement https://t.co/6gCIHoOn6F

— PewterReport (@PewterReport) May 21, 2019
Suh spent five years with the Lions, recording 241 tackles, 66 tackles for loss, 36 sacks, two forced fumbles, one interception, and one fumble recovery for a touchdown before spending three years in Miami. With the Dolphins, Suh notched 181 tackles, 37 tackles for loss, 15.5 sacks, two forced fumbles, and one fumble recovery.
The 6-foot-4, 305-pound Suh has 56 sacks in his nine-year NFL career.
Suh was ranked as the 20th interior defensive lineman last year, according to Pro Football Focus, with an 82.6 grade just one season after posting a career-high 85.6 grade with Miami in 2017. McCoy had a 78.6 grade from PFF last year and finished with 38 pressures (20 hurries, 12 hits, and six sacks).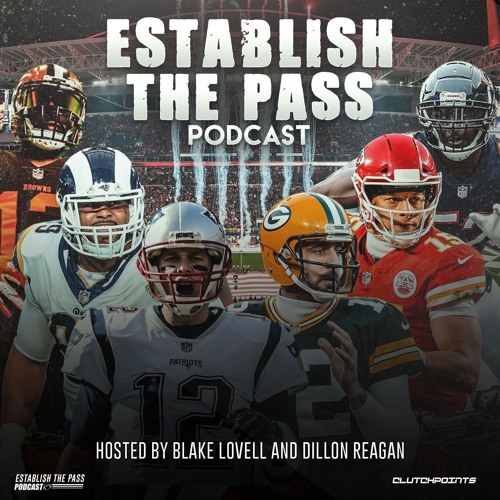 Full NFL Week 10 Predictions | CP NFL Pod