Steelers' QB Ben Roethlisberger takes teammates out on his boat
Ben Roethlisberger and some of his Steelers teammates had a bit of team-building fun on Wednesday.
Big Ben, who signed a two-year extension with the Steelers earlier this offseason, invited his teammates to his lake house in Georgia. JuJu Smith-Schuster and James Conner were among the players that shared videos of the afternoon on social media.
Ben and the skill players bonding while on a boat ride! Don't let AB see this! 😂 (Via JuJu's IG) (H/T @SteelerGirl0719) #Steelers pic.twitter.com/SmSFxweTwQ

— Blitzburgh (@SteelBlitzburgh) May 15, 2019
"Out here at Bens crib"#Steelers pic.twitter.com/ZZUxURUme9

— JuJu's Bike⚪️ (@JuJusBikeBackup) May 15, 2019
The future Hall of Fame quarterback expressed his gratitude to the Steelers' organization for allowing him to sign what should be his last contract with the team that drafted him.
"I am grateful to the Rooneys and the Steelers organization for continuing to believe in me," Roethlisberger said. "It has always been a goal to play my entire career in Pittsburgh. This is home for me and my family, and we love this city. I am as excited to be a Steeler in year 16 as I was when they drafted me. They will get my absolute best."
Aside from the drama that surrounded former receiver Antonio Brown, the offfseason has largely been a quiet and unspectacular one for Roethlisberger.
In an interview with former teammate Willie Colon, who now works for Barstool Sports, Roethlisberger said he's spent much of that down time getting involved in the sporting events of his children.
"We started soccer," Roethlisberger said while referring to his two oldest children. "Our first organized sport. So that's our offseason. Working on organized sports. They knew nothing about soccer, obviously."
While he is enjoying time with the family, Roethlisberger is surely looking forward to the upcoming season. Given the disappointments of 2018 he and his teammates will surely be aiming at one more championship in 2019.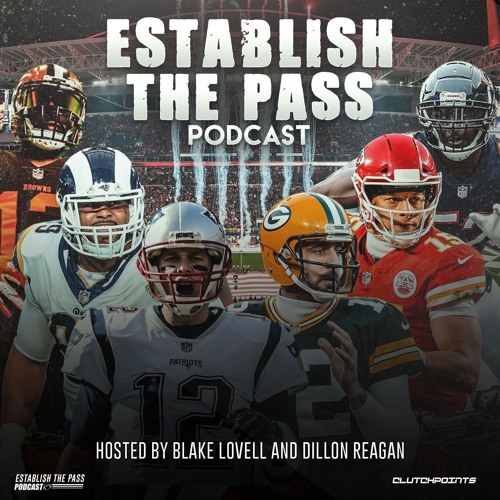 BIG QUESTIONS FOR EVERY NFC TEAM | CP NFL Pod