How James Conner can take the next step in 2019 with the Steelers
The Pittsburgh Steelers went all of last season without former All-Pro running back Le'Veon Bell, who was sitting out because of a contract dispute. Ordinarily, a team's ground game and offensive scheme would suffer majorly from such a loss. While there was a dip in production, the running game held together though thanks to James Conner. It was only after Conner got hurt that the offense really began to struggle.
While the 2018 season ended disappointingly for the Steelers, Conner and the team have to feel good moving forward. The 2017 third-round pick made the Pro Bowl in his second season in the league. That's no rare for players drafted in the first round with the intention of starting from day one. However, Conner was anything but a guaranteed starter when he was originally drafted. In fact, he only carried the ball 32 times his rookie season. For the Steelers, a team that just lost one of the best runners of his era, Conner is a steal.
In 2018, Conner played in 13 games, 12 of which he started. He recorded 215 carries, 973 rushing yards, and 12 rushing touchdowns. His 74.8 rushing yards per game ranked eighth among players with at least 100 attempts. Conner also recorded 55 receptions for 497 yards and an additional touchdown. That's a little below the per game averages Bell put up in his time with the Steelers. However, it should be noted how Conner can develop into an even more than suitable replacement for Bell.
Let's start by comparing the first two years of Bell's career to the second year of Conner's. Bell received more opportunities than Conner during his rookie season, which is why I'm only using Conner's 2018 stats. Through his first two years, Bell averaged 76.6 rushing yards and 43.2 receiving yards per game. In 2018, Conner averaged 74.8 rushing and 38.2 receiving yards per game. Bell averaged 4.2 yards per carry and 9.8 yards per receptions to Conner's 4.5 yards per carry and 9.0 yards per reception. These stats show just how close Bell and Conner are during their early seasons. My point is to show that it isn't unreasonable to say Conner can develop to a player of Bell's caliber. He needs time and more touches.
The one statistical area that does stand out when comparing the two running backs is fumbles. Bell fumbled once in his first two seasons and has just eight in his entire career. Conner fumbled four times last season alone. This is the area where Conner absolutely must improve in the 2019 season. He cannot afford to turn the ball over as he did in Week 1 against the Cleveland Browns last season. Those are the mistakes that can ruin a season.
Taking his total offensive touches into account, Bell fumbled once for every 192 times he caught or carried the ball. Conner is fumbling once every 75 times he touches the ball. That cannot continue. I suggest Conner takes a page from Adrian Peterson's book. Peterson fumbled 20 times in his first three seasons. He has fumbled just 25 times in the last nine years. That's the level of fumble reduction Conner should aim for.
Outside of his fumbling issues, Conner needs to show he can survive a more significant workload. He is prolific with the ball in his hands, but he needs to prove he can stay healthy while remaining a potent part of the offense. Conner averaged 16.5 carries per game in 2018, which is less than Bell ever averaged in any on his years with the Steelers. Conner also saw less work in the passing game than Bell did in 2016 and 2017. Hopefully, Conner will prove he can stay on the field while performing at his Pro Bowl level. Last season, he missed Weeks 14, 15, and 16 with an injury. The Steelers went 1-2 during that stretch. The team's losses to the Oakland Raiders and New Orleans Saints were both by three points. The Steelers need Conner in those big games moving forward.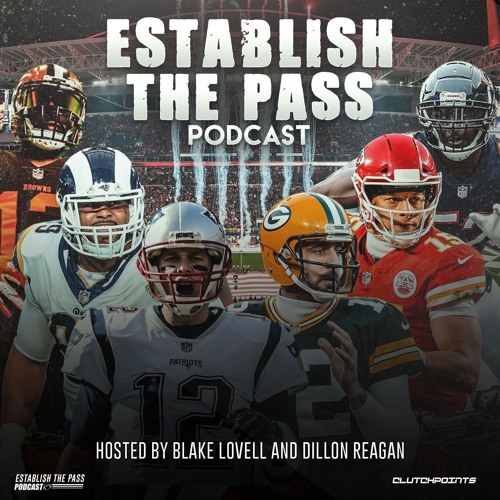 Week 6 Recap & Top Waiver Wire Pickups For Week 7 | CP NFL Pod