Marty Jannetty seemingly confesses to murder, sparks police investigation
Former WWE pro wrestler Marty Jannetty began trending on social media on Wednesday for all the wrong reasons, starting with his apparent confession to murder, resulting in a police investigation.
Yes. Obviously. There's a lot to unpack.
Marty Jannetty, best known as one member of The Rockers and once winning the Intercontinental Title with the help of a towel, is always a strange beast on social media. On Wednesday, however, he went a bit extra.
Marty Jannetty Murder?
From his Facebook post that began this entire situation:
"I was 13, working at Victory Lanes bowling alley buying weed from a f** that worked there … and he put his hands on me … he dragged me around the back of the building … you already know what he was gonna try to do."
Marty Jannetty continued, "That was the very first time I made a man disappear. They never found him. They shoulda looked in the Chattahoochie River."
Here is a screenshot of the post: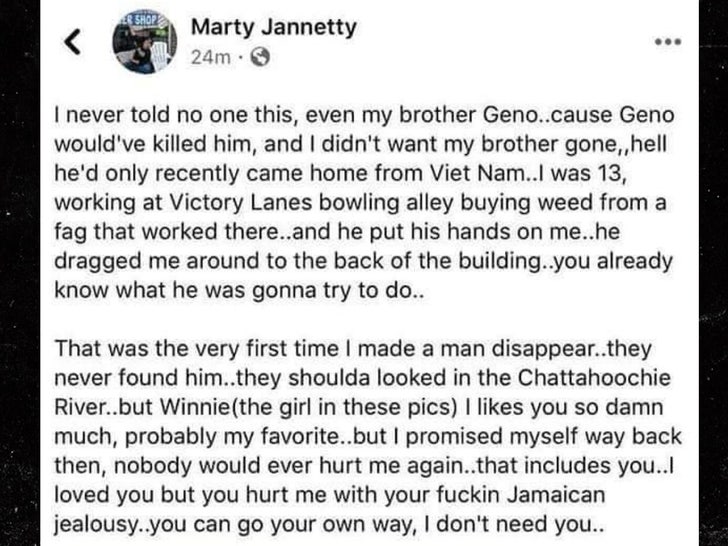 According to TMZ, the Columbus Police Dept. in Georgia will look into this matter, even if many assume Jannetty was either playing an elaborate hoax or is just a bit off his rocket. For what it's worth, the "this is the first time I made a man disappear," portion of the post does infer he's done this more than one time.
It's worth noting, after it began trending on social media, Jannetty removed this post from Facebook.
Several outlets have reached out to Marty Jannetty for comment; though he's yet to release any statements on the matter.