The Kawhi Leonard rookie card window is about to swing wide open
When talking about the biggest names in the basketball card scene now, the guys who often pop up the most are LeBron James, Luka Doncic, and Kobe Bryant. On the other hand, there are some talented and accomplished stars who are often overlooked by collectors. One guy that comes to mind is no other than the Klaw himself, Kawhi Leonard.
Although his demeanor says otherwise, Leonard is one of the best players who's actively playing right now. His record of winning championships and hitting countless clutch plays strengthens a career that's trending towards the Hall of Fame. Even though his talent is off the charts, Leonard's value in the card market is nowhere near as high as his more popular contemporaries.
We take a look below at why collectors should pay more attention to Kawhi Leonard rookie cards. We also tackle the perfect time to get more of the Fun Guy's stock in the card market.
The Ideal Time To Invest In Kawhi Leonard Rookie Card
It's no secret that the entire card market has been on a downtrend for the past few months. Prices of high-end NBA cards, such as those of James and Michael Jordan, have been steadily dropping since March of this year. Unfortunately, Leonard's cards are also affected, as is the case with almost every NBA player out there.
But while most collectors see this downtrend as a disaster, the most suitable perspective to have is one of opportunity. Keep in mind that the offseason is about to start, which will plunge the current price level of cards a notch lower. This is the ideal time to get those Kawhi Leonard rookie cards at those prices because they're going to shoot back up when the new season starts.
a reminder that kawhi leonard was 1st team all nba this season & then followed that up by averaging 30.4 points, 7.7 rebounds and 4.4 assists in the 2021 playoffs on 57/39/88 splits. pic.twitter.com/hN02HpH3RK

— Jamal Cristopher (@JamCristopher) July 12, 2021
When you think about it, there are few players who possess talent that can bring a team to the Finals and have very tempting prices in the card market. Leonard is absolutely one of them. With the two-time champion placed in any roster, that squad can compete deep into the playoffs and put up a good fight against anyone. This potential makes Kawhi Leonard cards at their current value more interesting because they have a huge chance to skyrocket at some point next season.
The Current State of Kawhi Leonard Rookie Card
Those who believe in the Klaw won't have a hard time looking for his rookie cards on the market. Leonard's most popular offering, his 2012 Prizm base card, can be had at a good price. At the end of April, a PSA 10 graded copy was valued at $2,400. Now, that figure has gone down to $1,136.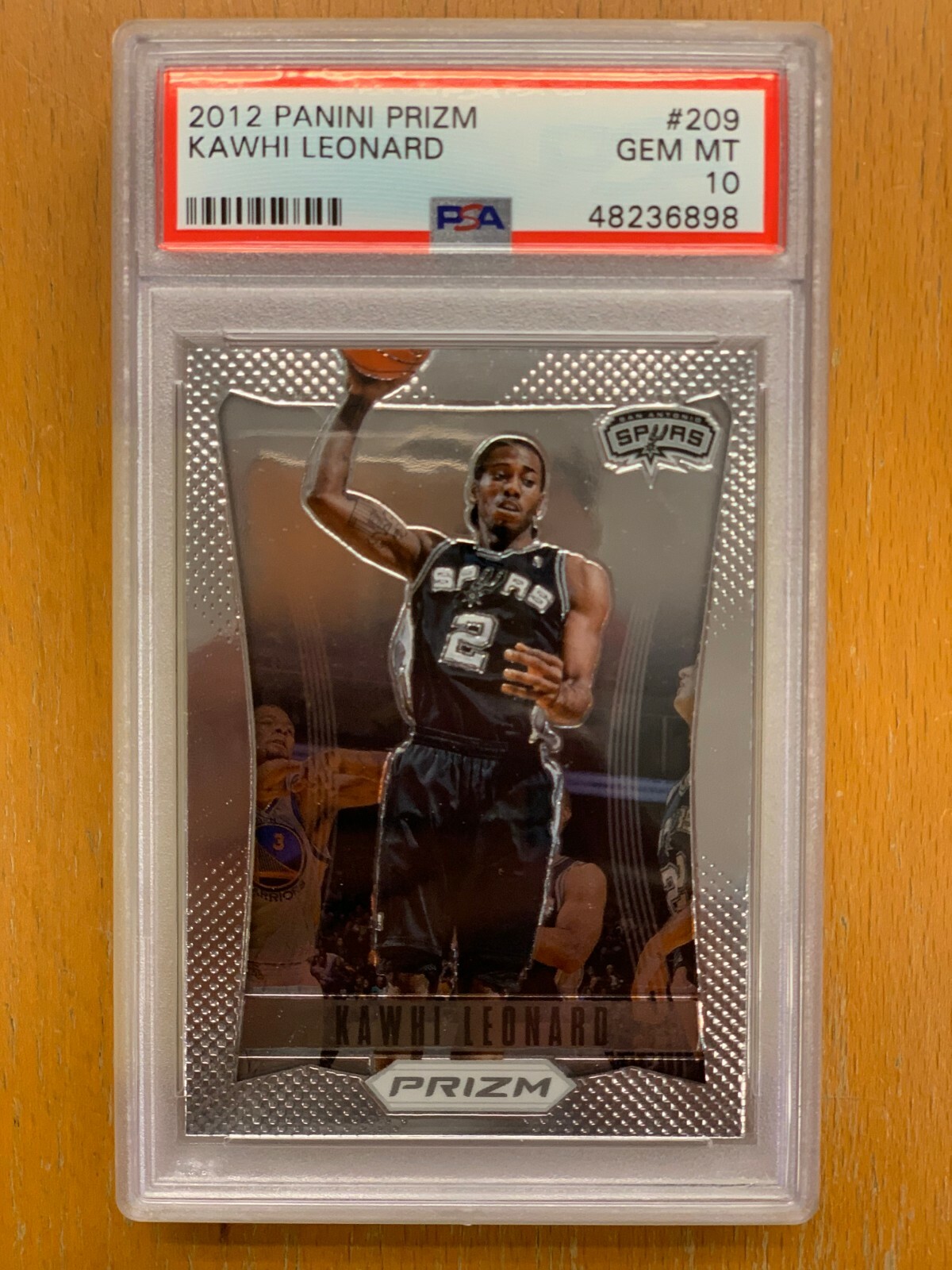 That same trend also applies to Leonard's other rookie cards in the market right now. Some examples with a grade of PSA 10 include his 2012 NBA Hoops ($193), Panini Past & Present ($96), and Totally Certified ($188) cards. All of these offerings are trending down hard, which makes them an absolute steal for collectors.
Hobbyists who are looking for a player who delivers value should definitely turn away from the hottest names in the card market and focus on someone like Leonard. With his proven impact on the court and great card prices, there's no doubt that the Klaw will yield massive dividends in the months to come.