If you'll take a closer look at WWE and Panini, one would see that both companies have been on a roll lately. The former just successfully finished Wrestlemania 38 while the latter has been killing it with their Prizm brand in the market, especially their offerings for NBA card collectors. The thing is, it isn't just basketball that's heating up in the market right now. With Panini's recent launch of their WWE Prizm set, things are certainly looking a lot more interesting right now.
Just like the 2020 Topps Chrome F1 set, there's a pretty good reason why card collectors should get their hands on Panini's latest WWE Prizm cards. We take a look down below at why everyone should be paying more attention to this product.
The reason why card collectors should get Panini WWE Prizm now
After quite some time with Topps, the license to manufacture WWE cards went to Panini in 2021. Since then, fans have eagerly waited for the company to release its first foray into the wrestling card industry, specifically one that involves their flagship brand – Prizm.
First introduced in 2012, Panini's Prizm is among the select brands that have made such a big impact, both in the market and in the hobby itself. The former, particularly, has seen select cards consistently break records during the past few years.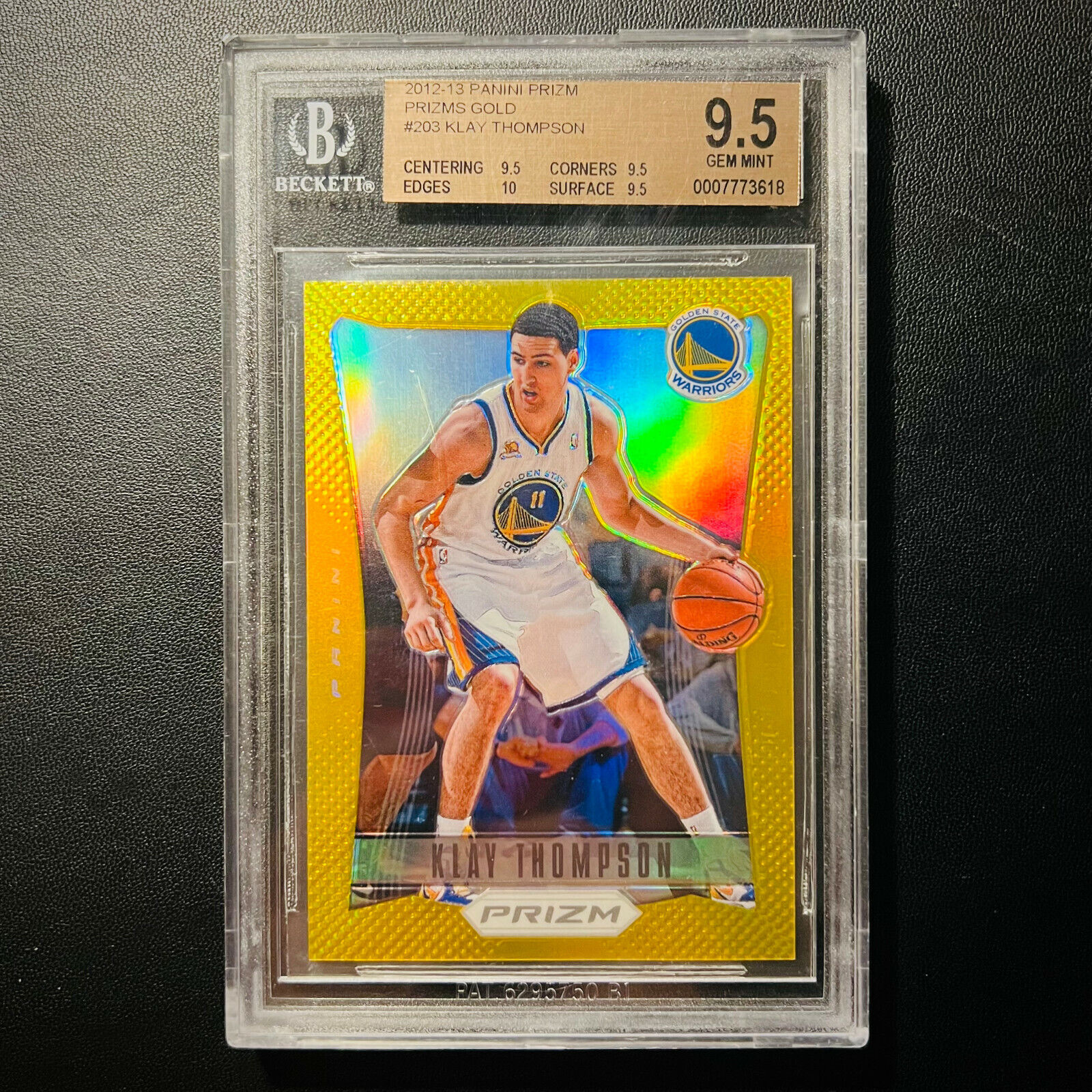 A good proof of this is Klay Thompson's 2012 Prizm Gold rookie card, which fetched $30,300 on eBay a couple of months ago. The card itself is limited to 10 copies while being encased in a gem-mint BGS 9.5 slab, which greatly amplifies its value in the market.
This Klay Thompson card just proves that first-edition Prizms are definitely a good and safe investment option in the hobby. Thanks to an iconic look and its status as the first in a long line of runs, the value, and popularity of these cards are definitely up there.
The trend these first-generation Prizm basketball cards set is being repeated too by 2020 Topps Chrome F1 cards. Like the Panini product, this is Topps' first attempt to pair their iconic Chrome cards with today's Formula 1 stars. The results, as expected, are nothing short of brilliant.
One fine example is Lewis Hamilton's Orange Refractor Auto numbered to 25 copies, which sold last month for $43,100. Even with a grade of 7 by PSA, the first-edition Topps Chrome F1 card still managed to sell for a high price on eBay.
These two first-edition cards serve as a good template for Panini's WWE Prizm set. After years with Topps, everyone's favorite wrestlers can now be found in the company's flagship brand. With its iconic machined look, stunning parallels, and proven worth in the market, there's really no reason not to scoop up these cards. Add the fact that this is the first chance these stars appear on Prizm and the hobby has found itself a new set to chase in the market.
The state of Panini WWE Prizm wrestling cards in the market
During the last week or so, eBay's sold listings have been flooded with a lot of WWE Prizm cards from Panini. Rightfully so, because the product is certainly pulling a lot of hype on the hobby and its value is backing that up.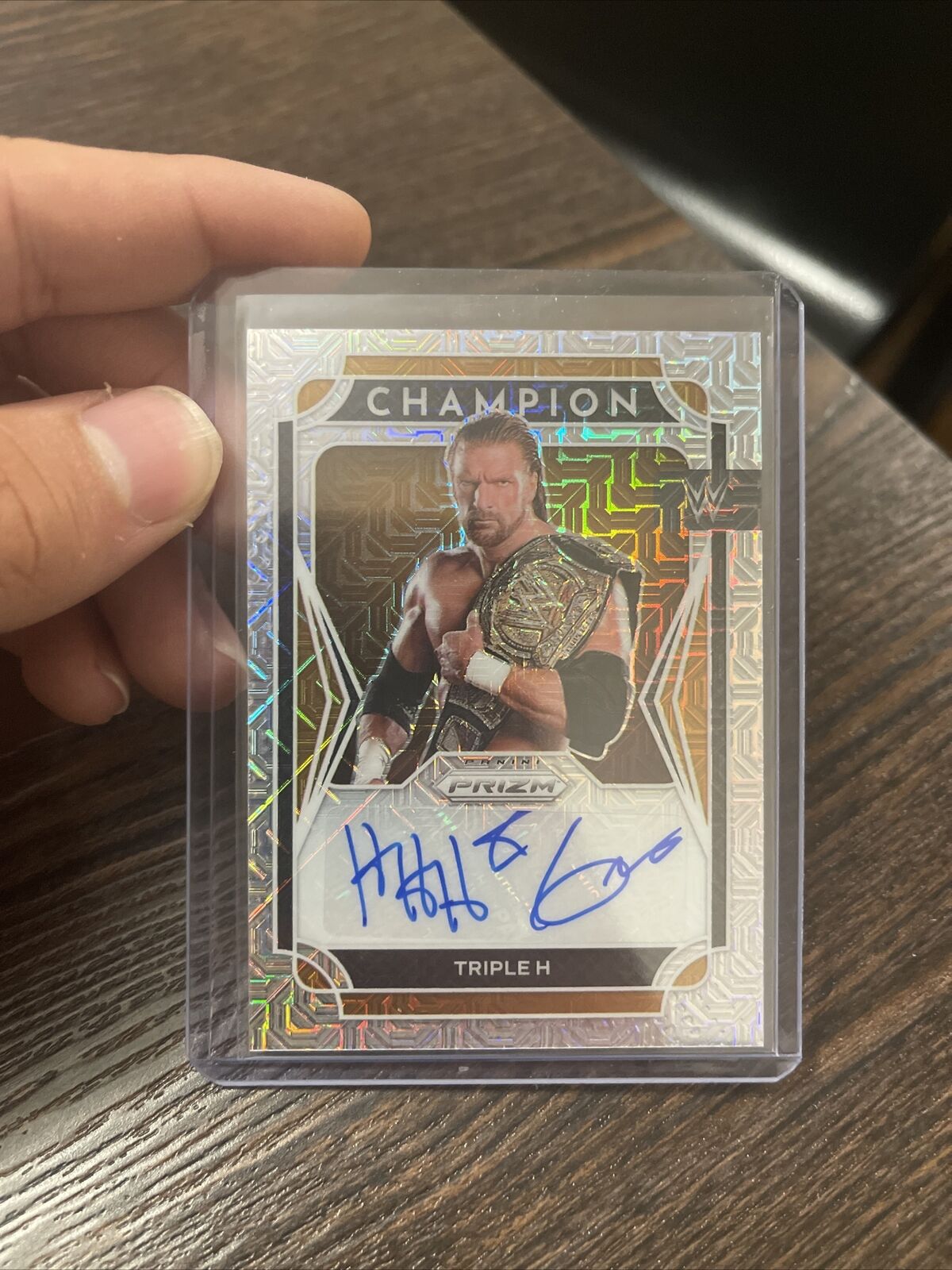 Just take this signed Prizm card of WWE superstar Triple H. The auto itself, which is numbered to 25 copies, recently sold for $20,000 on the eCommerce platform. With the recent announcement of Hunter's retirement, this card is looking to be quite the pull that can stand the test of time in the card market.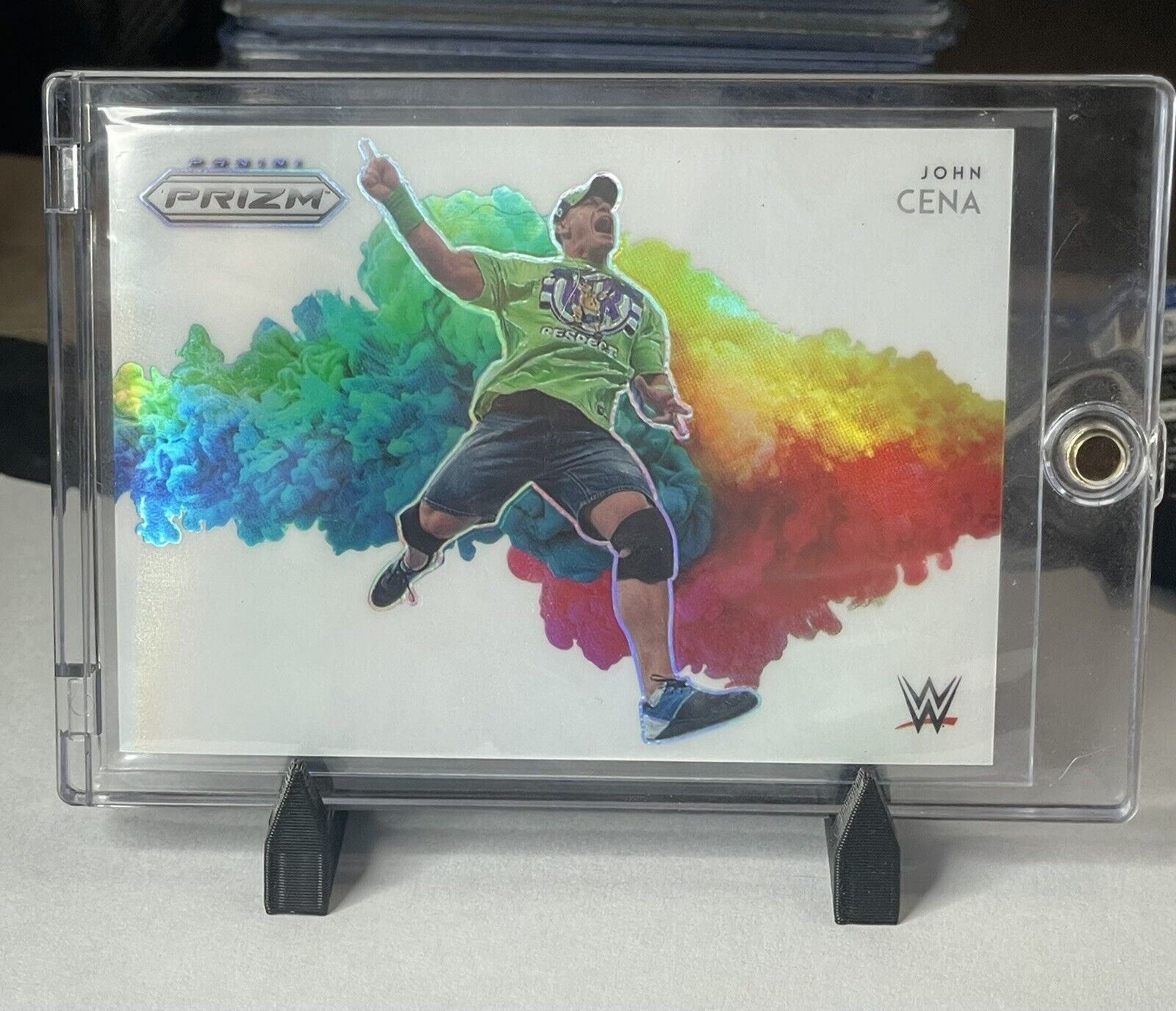 While Panini has no plans yet to produce Kaboom inserts for their WWE brand, this Prizm Color Blast is perfectly playing the part of an iconic insert that will be hot in the hobby for years to come. This can be seen when one featuring John Cena on it sold for $11,200 in the market.
RECOMMENDED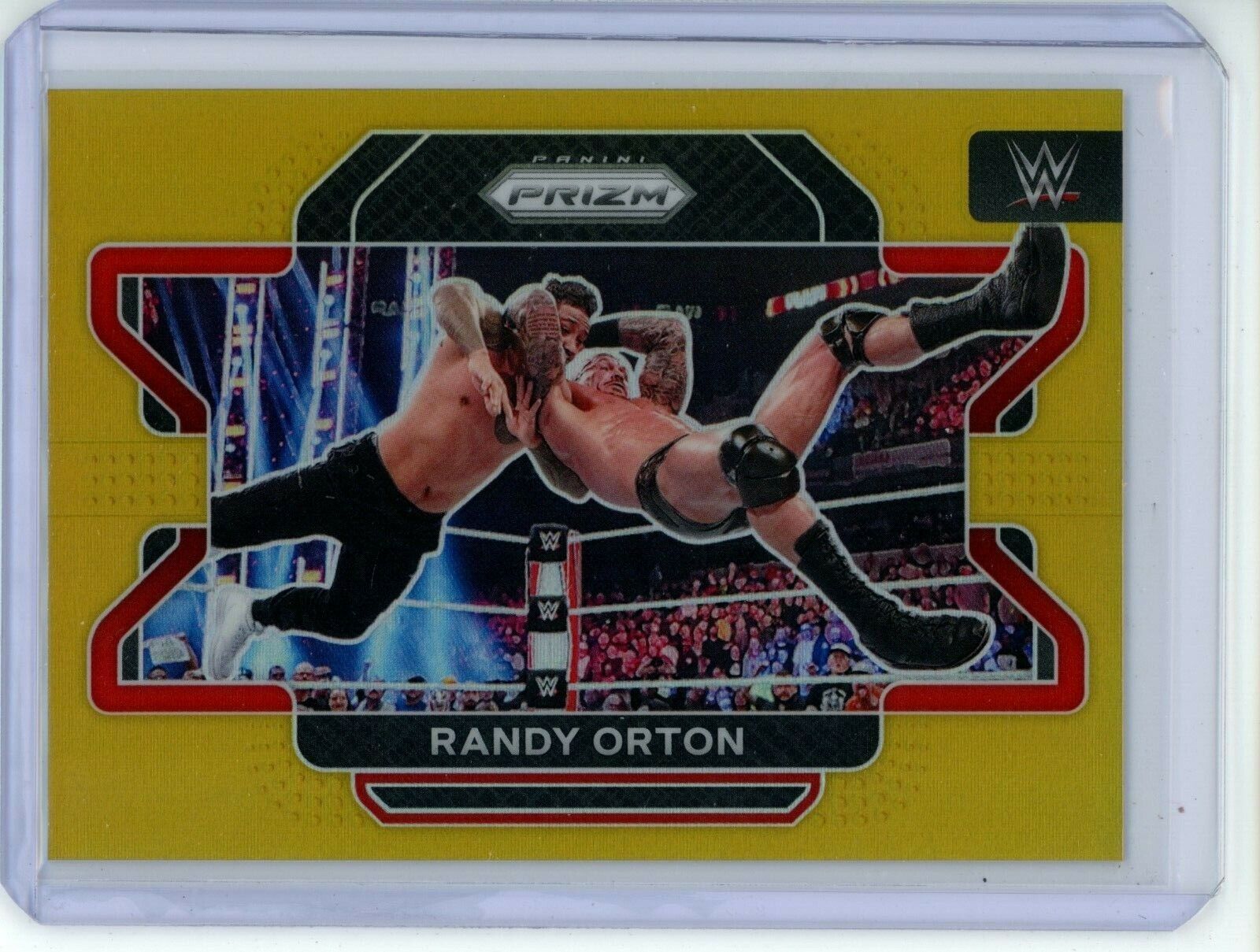 Active WWE stars are also hot names in the hobby with this Randy Orton Gold Prizm proving that claim. A raw copy, which beautifully captures the Legend Killer's trademarked RKO, in a limited print run of 10 fetched $7,000 on eBay recently.
Those three are just a few examples of a Prizm brand heating up, both in the hobby and in the market. With tons of fan favorites, Hall of Fame legends, and rookies being offered in this set, collectors will end up with something of value when getting a hobby box of Panini's WWE Prizm. And mind you, that's just the tip of the iceberg in the coming months.
Much like their NBA offerings, Panini is expected to expand their WWE products beyond the Prizm brand. The best example is the company's Revolution set, which will come out next month.
But of course, while that hasn't happened yet, collectors would do well to grab those WWE Prizm cards with every chance they get. As Panini's first-edition Prizm basketball and 2020 Topps Chrome F1 have shown, the demand for this product will only grow hotter as the years go by.