Every collector knows that when it comes to sports cards, one has to be first on the trend before the crowd gets in on it. Whether it's investing early in unique inserts, up-and-coming stars, or products that will soon become hot in the market, it's imperative to be first before the hype makes everything crazy. In the case of Topps Chrome's 2020 Formula 1 card set, it's a must for avid collectors to get their hands on this product before the inevitable price increase kicks in.
The biggest reason why collectors should pounce on Topps Chrome's 2020 Formula 1 card set
It can't be denied that the sports card market is driven mainly by demand, which is caused by countless factors out there. It can be an athlete having a series of great games, achieving a historic milestone, or doing something that makes gets the public's attention. While these are the most obvious reasons for a sports card's price to propel, another one that ensures long-term growth is if the product in question is a first edition set.
The best example that can be used here is Panini's 2012 Prizm Basketball set. In an industry that was once dominated by Fleer, Topps, and Upper Deck, the new player came in and acquired the sole rights to produce NBA cards. The result is the first edition of Prizm Basketball cards, which has gone on to become a hit amongst collectors over the years. Plus, cards from this set have also risen up in value, with some going for bonkers prices in the market.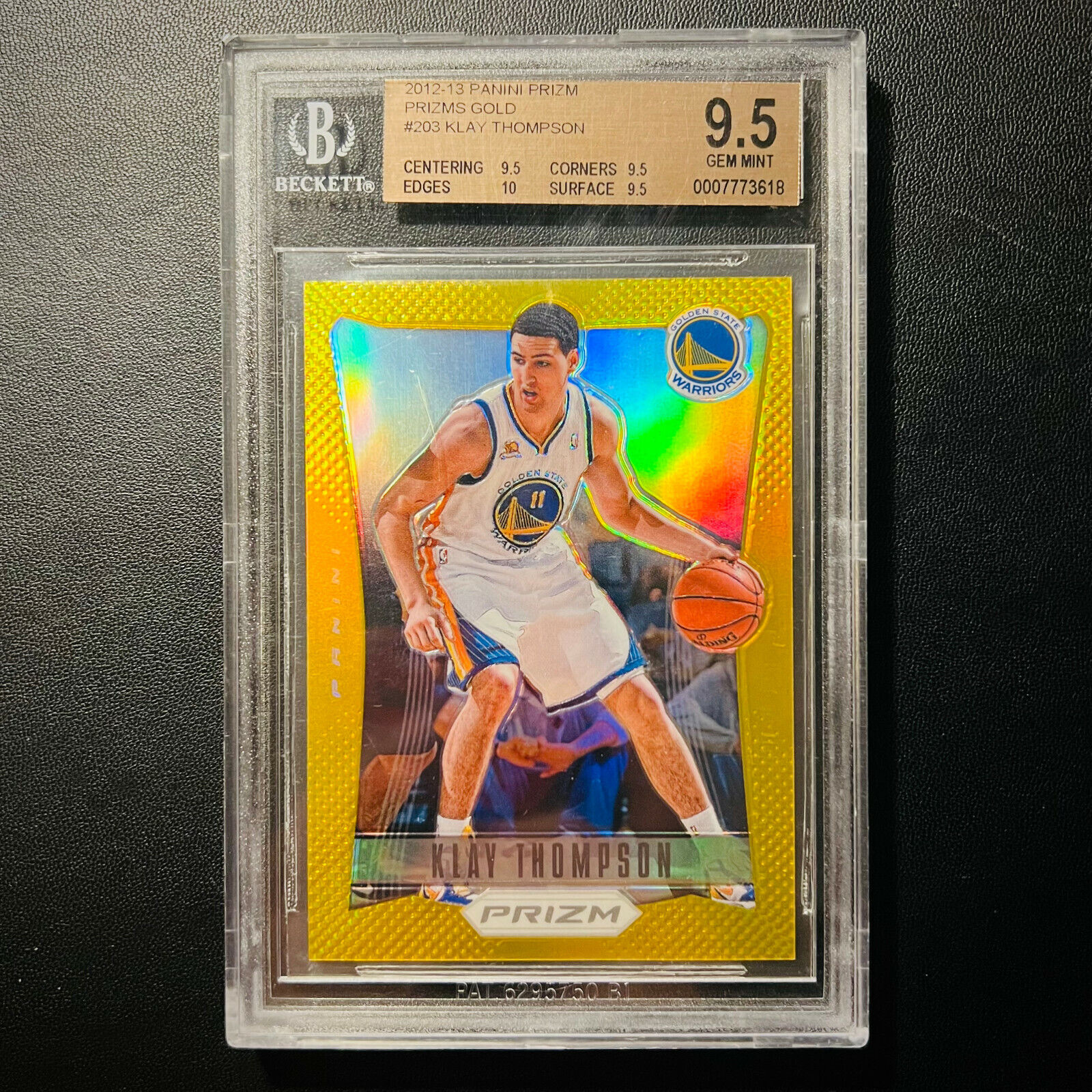 Take this 2012 Prizm Gold rookie card of Klay Thompson, the fourth out of 10 copies encased in a BGS 9.5 slab, which recently sold for $30,300 recently. Apart from being a first-edition Prizm, it's also a short-printed rookie card of the Golden Warriors All-Star guard with a gem-mint grade.
Topps Chrome's 2020 Formula 1 set has the opportunity to become what Panini's 2012 Prizm has become for NBA card collectors. With the hobby going big during the past few years, it's expected that the cards from this set will rise in value sooner than later.
Even now, 2020 Topps Chrome F1 cards featuring the sport's hottest racers are gaining a lot of traction in the market. The first names that come to mind are Lewis Hamilton, Max Verstappen, and Charles LeClerc, among others.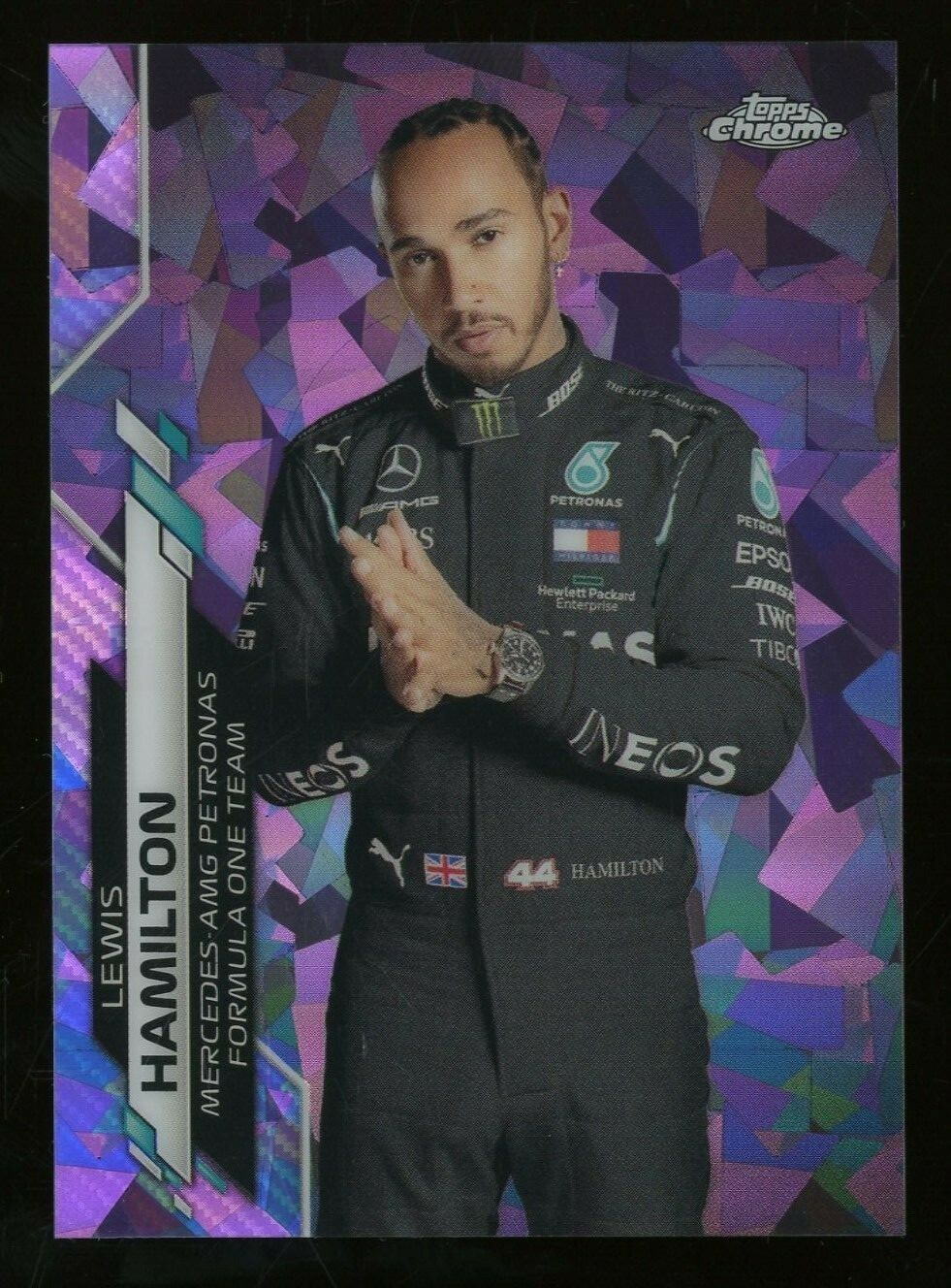 Take this 2020 Topps Chrome Formula 1 Sapphire Lewis Hamilton parallel numbered to 10 copies. It sold late last year for $21,963 on eBay. The most surprising thing here is that it's not even the most expensive F1 card that can be found from the e-commerce's sold listings.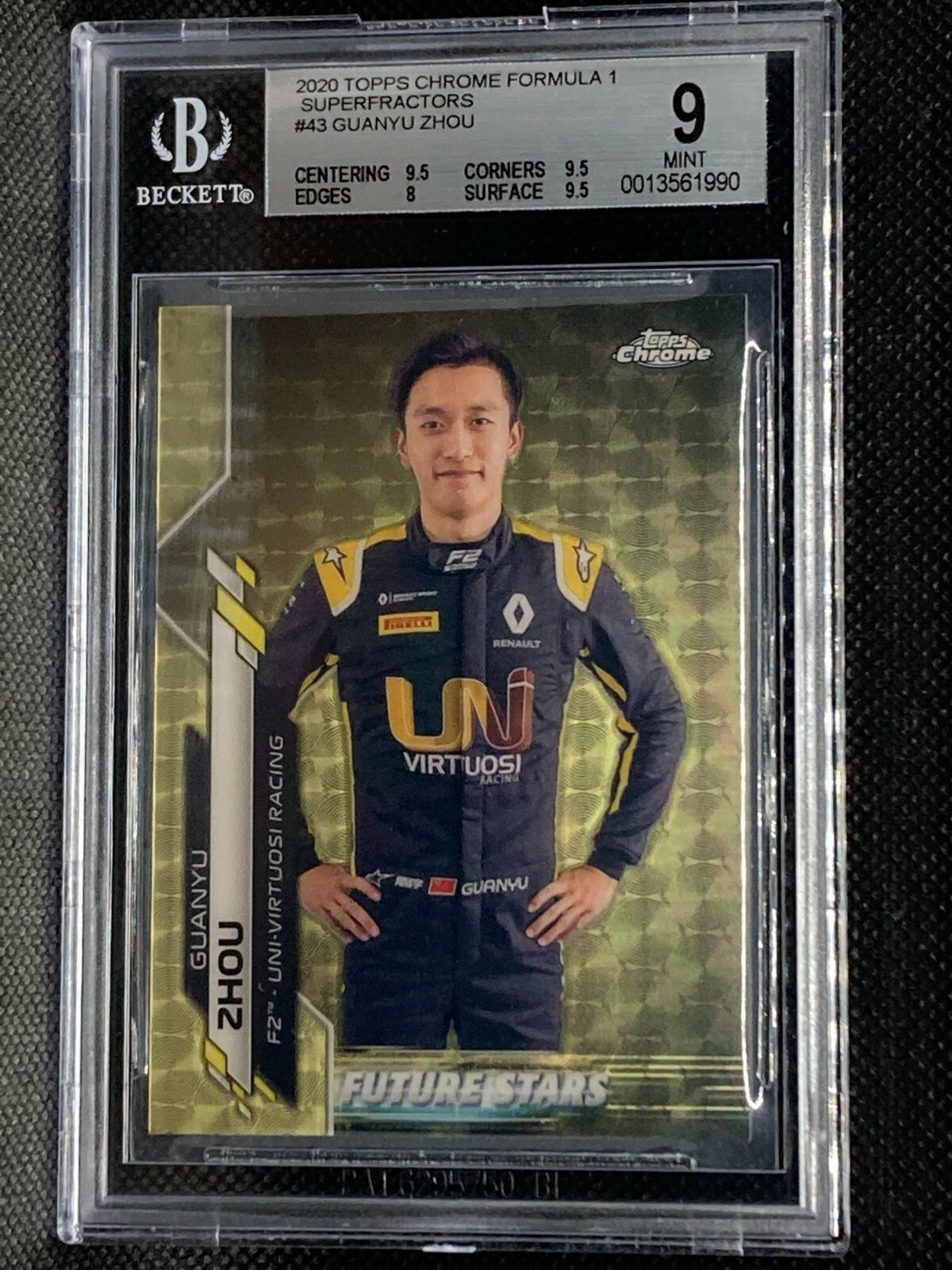 RECOMMENDED
That honor belongs to a Topps Chrome F1 Superfractor Guanyu Zhou One of One card encased in a BGS 9 slab. The said banger came from Australia and sold on eBay for $74,780 a few days ago. While Zhou is an unproven stock in the F1 card market, as compared to Hamilton, the potential is there for the Alfa Romeo star to make it big in the market.
The same goes for Topps Chrome's 2020 Formula 1 card set. As collectors are becoming more aware of its value, the supply for these boxes will dwindle as time goes by. The increasing demand will boost the prices of these products in the market, especially those numbered and short-printed cards.
But right before that happens, it's best for collectors to pounce on those first-edition Topps Chrome Formula 1 cards at the first chance they get. Again, the key here is to get those parallel, short-printed, and rookie cards of the sport's hottest names, especially F1 cards with Hamilton on it. Those are the cards that have a pretty good chance of retaining their value in the coming years.
And once you do, don't forget to have those graded at the best time possible. With various options presented by PSA, BGS, and SGC, you're sure to end up with a graded slab that will be either be a good part of your collection or a valuable piece you can flip for better sports cards out there.