Since 2012, Panini has been at the forefront of the basketball card industry by releasing products that cater to avid NBA fans. Over the years, their NBA cards have always been sought after by collectors, mainly because of their striking designs.
Although Panini offers a wide variety of card products, the company still does its best to indulge most segments of the market year after year. From mass-produced cards to high-end products, there's always something for everyone from Panini. The common denominator that links these offerings is, again, the way how they actually look.
We take a look down below at the six best-designed card sets from Panini and what sets them apart from the company's other products.
NBA Panini Basketball Card Sets, Ranked:
6. 2019 Donruss Clearly
Panini's Donruss brand is aimed towards the mass market while using a simple, no-nonsense design. Although the cards from this set look rudimentary, they still get the job done of showcasing your favorite players in action. In this regard, Panini has taken the Donruss brand one step further by introducing Clearly.
The main draw of this product is using the Donruss look and applying it entirely on an acetate card. The outcome is a striking design that helps the player pop out in a way no chrome card can emulate. There has been no other Panini set before it, and card enthusiasts hope there'll be a follow-up after its inaugural edition.
5. 2012 Select NBA cards
While the majority of card fans swear that Prizm is the undisputed king in the market, there are some who prefer Select. For the better part of its run, this Panini card set has only been available in a hobby format, which has only served to increase its value among collectors.
In particular, the 2012 edition of Select stands out among its subsequent releases. The inaugural edition boasts a chrome finish and a simple framed design that helps the featured player stand out.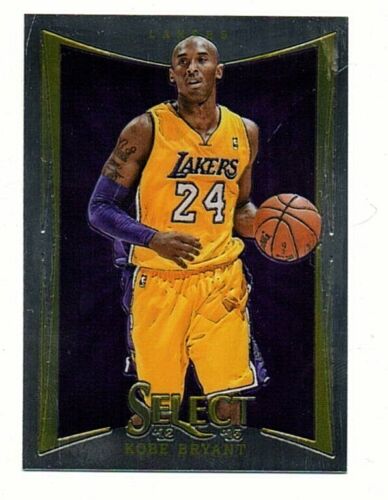 If you're in the market for this specific set, one of the best NBA cards you should target is Kobe Bryant's 2012 Select. A raw base copy of this one recently sold for $40 on eBay, making it an ideal addition to any Black Mamba collection.
4. 2017 Encased
First released by Panini for the 2017-18 season, the Encased brand was originally manufactured for NFL card collectors. It does away with the usual chrome finish and uses a clean, minimalist look on cardboard for a different feel.
The cards from this set, including the base offerings, are numbered to display their limited print run. This serves to increase their value, especially cards that feature proven All-Stars on them. A copy of Kevin Durant's 2017 Encased base card, for example, is being sold for $114 on eBay.
3. 2019 Immaculate
Panini's Immaculate card set is among the finest high-end products available for dedicated basketball fans. The product's limited print run, coupled with a luxurious design, has left collectors breathless for a number of years now.
The 2019 edition of Immaculate is no exception from its previous versions. One card that stands out from the rest in this set, is the Logoman Patch Auto card that requires no introduction. A copy featuring Zion Williamson, last year's number one draft pick, remains to be one of the most sought-after modern NBA cards in the market today.
2. 2016 Optic Basketball cards
Coming in hot at second place is Panini's 2016 Optic, the first edition of this product. The card's design is essentially a chrome version of the company's Donruss brand. The end result is a sleeker and more refined version of a vintage-inspired look, leading a lot of collectors to love its timeless look.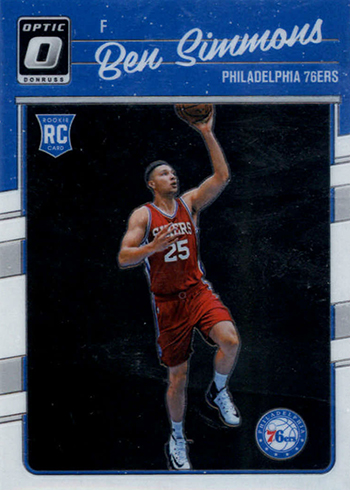 Among the best cards to hunt from this set is Ben Simmon's Optic rookie card. PSA 10 copies of this particular card are currently fetching $118 in the market.
1. 2012 Prizm 
Last, but definitely not least, is Panini's 2012 Prizm set. Like the Select and Optic entries above, this product is an inaugural edition, making it the first of its kind from the card company. The card's first-year chrome design is now considered a classic by collectors, which only serves to drive up the value of this product.
Kevin Durant's first Prizm card is a good example of the demand for this product. Raw copies of this card are selling for $38 while PSA 10 gem-mint slabs go for $560.
If you're looking to add some style to your card collection, the card sets above will certainly do the trick. Not only would they look stunning in your hands, but they'll also increase the overall value of your investments. It's best to nab one of these cards when you encounter a good deal on them.