When Dalvin Cook began his career with the Minnesota Vikings in 2017, he looked like a star in the making after racking up 354 yards and a couple of touchdowns over his first four games, but a torn ACL abbreviated his rookie campaign.
Cook then returned for Week 1 in 2018, but he was limited to just 11 contests on the year due to a hamstring injury.
When Cook has been on the field, he has been productive, but that has been a major problem for the 23-year-old, who has played in just 15 games over his first two NFL seasons.
The 2019 campaign could end up being a make-or-break year for the former second-round pick, so here are three numbers Cook should be targeting this coming season:
3. 16 Games
Injuries are a tough thing, and some guys just can't seem to avoid them.
Cook has been one of those guys over his first two years, and the Vikings just have to hope that he has gotten the injuries out of his system, because there is no doubt that this young man is a talented running back.
Expecting a full 16-game campaign out of Cook may be a tall order, given that he has yet to even play 16 games throughout his entire NFL career. Yet, the point stands and is impossible to look away from: If he wants to become a No. 1 back, he is going to have to prove that he can stay healthy.
Plus, if the Vikings want to recover from a disappointing 2018 and make it back to the playoffs, Cook will have to be a key component.
2. 50 Receptions
This past year, Cook hauled in 40 receptions for 305 yards and a pair of scores, so he has already shown the ability to be a good receiver out of the backfield.
How about catching 50 passes in 2019?
To be perfectly honest, if Cook stays on the field all season long, he should actually finish with more than 50 catches, but we'll keep our expectations light for now.
Cook showed some potential as a pass-catcher during his final year at Florida State as well, snaring 33 balls for 488 yards and a touchdown, so the talent is definitely there for Cook to make an impact as a receiving back.
It would also provide Kirk Cousins yet another weapon in what should be a very good aerial attack that also includes wide receivers Stefon Diggs and Adam Thielen, veteran tight end Kyle Rudolph, and rookie tight end Irv Smith Jr.
1. 800 Yards
Cook rushed for 615 yards in 11 games this past year. Translated over a full season, that comes out to 895 yards.
Because we really don't want to bury Cook in expectations, 800 yards seems like a very reasonable and attainable goal, especially given that he is the clear No. 1 back with Latavius Murray gone.
A legitimate argument can be made that Cook could be targeting 900-plus yards on the year, but again, this is a dude who has never played more than 11 games in a single season, so we need to temper our anticipation just a bit.
If Cook is able to play 16 contests and total 800 rushing yards with a solid level of efficiency, that is a big step in the right direction.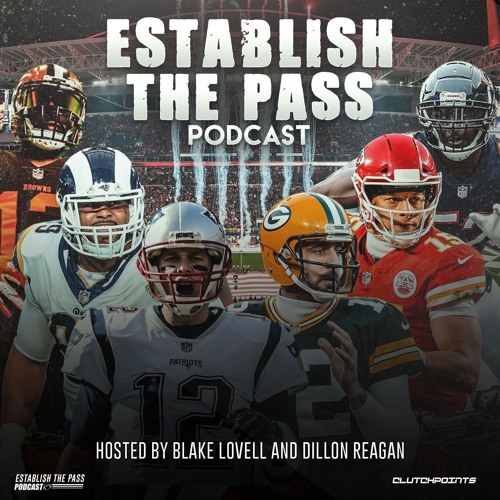 Week 6 Recap & Top Waiver Wire Pickups For Week 7 | CP NFL Pod