Statistical study ranks Pittsburgh Steelers fans as fifth-best in NFL
The Pittsburgh Steelers are the second-most popular team in the AFC, according to a recent study from Emory University. With the New England Patriots coming in at No. 2 overall on such a list, the Steelers rank fourth overall with the NFC East claiming the rest of the top five.
The Dallas Cowboys, Philadelphia Eagles, and New York Giants came in at No. 1, No. 3, and No. 4 overall, according to the latest version of the annual Emory University study.
"Emory University's Goizueta School of Business has released its latest NFL Fandom Report, ranking the relative fan strengths of the 32 NFL franchises, and once again, the Cowboys lead the pack," writes Jay Busbee of Yahoo! Sports. "Right behind them: the Patriots, Eagles, Giants and Steelers. Down at the bottom of the list: the Bengals, the Jaguars, the Titans, the Chiefs (hang on, Chiefs fans, you'll get your chance) and the Rams."
The Steelers are currently in a strange time for the heralded franchise. Now in the midst of a bit of a transition, the Steelers notably parted ways with All-Pro wide receiver Antonio Brown, who is currently a member of the Oakland Raiders. On the other hand, current New York Jets running back Le'Veon Bell, who sat out for all of last season, decided to leave Pittsburgh as a free agent this offseason.
As a result, it appears as though the trio of quarterback Ben Roethlisberger, running back James Conner, and wide receiver JuJu Smith-Schuster will be running the show for the Steelers offense in 2019-20.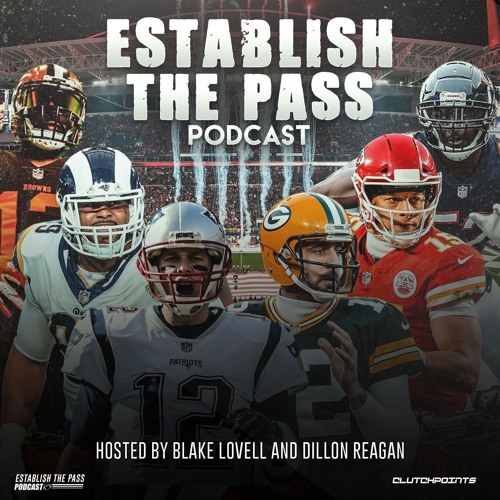 Week 4 Recap & Top Waiver Wire Pickups For Week 5 | CP NFL Pod