3 bold predictions for Kyler Murray in his rookie season with the Cardinals
Kliff Kingsbury once said he'd select Kyler Murray if he had the number one overall pick. That was when he was the head coach at Texas Tech. Little did he know that he'd become the Arizona Cardinals head coach and have the number one pick.
The day finally came where the Kingsbury and the Cardinals had to make their decision with their pick. They officially decided to take Murray—to no one's surprise.
The pick makes a ton of sense to allow Kingsbury to get the guy he wants under center. Although, it likely means Josh Rosen is on his way out of Arizona after just one season with the organization.
Owner Steve Keim stated that he'd be comfortable with keeping Murray and Rosen together on the roster. It's hard to envision a situation where it makes sense to maintain both guys this season.
The Cardinals should take all of the value they can get for Rosen since they chose Murray and move forward with Murray with no drama surrounding him and Rosen.
Now, back to Murray and what the Cardinals should expect from the Oklahoma product. Murray will fit right into Kingsbury's spread offense that loves to throw the ball all over the field.
The expectations are going to be high—especially when you're drafted with the first overall pick. Here are three bold predictions for Kyler Murray in his rookie season with the Cardinals.
3. All 16 Games Started
One of the most overlooked aspects of Arizona taking Murray is that the rookie quarterback will be playing behind one of the worst offensive lines in the NFL. In 2018, the Cardinals allowed the fifth most sacks in the NFL (52).
Josh Rosen was dealt a bad hand in his rookie season last year. He had his offensive coordinator be fired early in the season, lack of weapons, and a terrible offensive line.
Likewise, Murray will be thrust into a tough situation. Although, Murray's ability to create plays with his legs can allow him to do more than Rosen—especially in Kingsbury's offensive scheme.
Murray didn't have many injury issues at Oklahoma but he could behind his offensive line in Arizona. He'll want to protect himself from taking any unwarranted hits by sliding or getting out of bounds when he's running.
In doing so, Murray will be on his way to starting in every game during the 2019 season.
2. 25+ Touchdown Passes
Murray was a touchdown machine in his last season with the Oklahoma Sooners. He threw 42 touchdowns and he added on 12 touchdowns on the ground.
Those stats landed him the Heisman trophy and it also led to him being selected by the Cardinals. Again, Murray seemingly was on his way to the MLB but decided the NFL was his ultimate passion.
The Sooners quarterback fell in love with playing the quarterback position and he showed he can do it at a high level in the NFL. Enough so that he will make an early statement to the NFL that he'll be here for years to come.
Murray will excel in his rookie year under Kingsbury and throw for 25 or more touchdowns in 2019. Only one rookie quarterback has thrown for more than 25 touchdowns since Russell Wilson did it in 2012.
That guy's name was Baker Mayfield and he just did it last year with the Cleveland Browns.
1. Less than 110 Rushing Attempts
This may not be a bold prediction to some but we usually don't see mobile quarterbacks get a ton of carries in the NFL unless your name is Michael Vick or Lamar Jackson.
For instance, Jackson threw the ball 170 times for the Baltimore Ravens in his rookie season last year. He also ran it 147 times—even having a game where he broke the rookie record for rushing attempts in one game by running it 26 times.
Murray is capable of making plays by tucking the ball down and running but he's better when he's keeping his eyes downfield. The Cardinals number one pick completed 78.7% of his passes out of the pocket.
Although, despite some people's opinions, Murray threw 91% of his passes in 2018 within the pocket. Not many people view Murray as a pocket passer but he is fully capable of shredding a defense with his pinpoint accuracy.
Murray will want to prove doubters wrong by dominating with his arm and not just his legs. Also, Kingsbury will want to protect his prized possession by keeping his rushing attempts at a minimum.
You can't tell Murray not to run the ball at all so you can keep defenses guessing. But Murray will end up with less than 110 rushing attempts in his rookie season.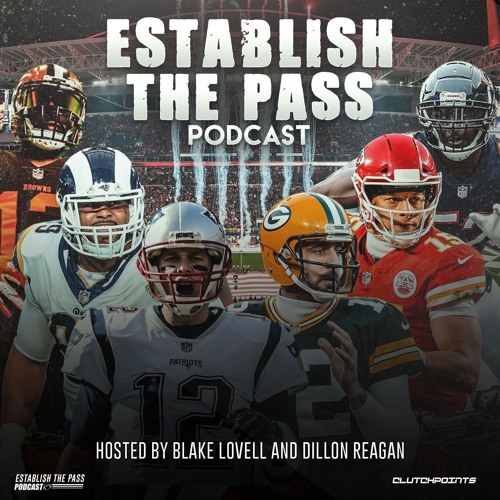 Full NFL Week 7 Predictions | CP NFL Pod