3 early goals for Jets rookie Quinnen Williams in 2019
The New York Jets went defense with their top draft pick this year, selecting University of Alabama defensive lineman Quinnen Williams with the third overall pick of the 2019 NFL Draft late last month.
The selection was viewed as a strong one for a Jets team that is in need of some help along its defensive line, as Leonard Williams has been a disappointment and former players like Mohammed Wilkerson and Sheldon Richardson did not exactly work out.
Williams is joining a defensive unit that is fairly strong overall, however, as New York has an excellent secondary led by safety Jamal Adams and a promising linebacking corps now led by free-agent pickup C.J. Mosley.
The Jets have some pretty high expectations for Williams heading into 2019, so here are a few goals for the rookie entering his first year:
3. Bond with Gregg Williams
The Jets hired Gregg Williams as their defensive coordinator earlier this offseason, a move that was met with a lot of praise around the NFL given the job that Williams did as interim head coach of the Cleveland Browns in the second half of 2018.
Obviously, the hope is for Adam Gase's staff to be around for the long haul, so if Gase does a good job and the Jets show some improvement, Gregg will probably be at the helm for quite a bit.
That makes it all the more critical for Quinnen to form a bond with Gregg, as Quinnen may end up being the most important member of New York's defense in a couple of years.
Gregg certainly knows a lot about how to run an NFL defense, and Quinnen would be wise to absorb as much information from him as he possibly can right off the bat to ensure success.
2. Generate Pressure Up the Middle
One of the things scouts have loved most about Williams' game is his ability to generate pressure up the middle of the line, and that is something he will be routinely asked to do in the Jets' 3-4 defense.
The good news is, Williams had a very similar role at Alabama and was dominant, racking up 19.5 tackles for loss and eight sacks during his sophomore year with the Crimson Tide.
New York ranked 16th in the league in sacks this past season, which is a number that definitely needs to improve if the Jets' defense wants to be among the best in the NFL in 2019.
Williams can certainly help with that, as his 6-foot-3, 305-pound frame combined with his athleticism should make him a force to be reckoned with on the professional level.
1. Stay True to Himself
Sometimes, kids try to do way too much when they first enter the NFL, and it ends up hurting them long term.
That is something Williams needs to avoid in his rookie campaign. What he needs to understand is that he is not expected to come in and fix all of the Jets' problems; he is merely expected to be a cog in the system.
While it's entirely possible that the 21-year-old will end up becoming New York's best defensive player sooner rather than later, that cannot be his focus early on. He simply needs to do his job and realize that he has a group of really talented players around him that are going to be there if he makes a mistake.
The Jets already have a pretty solid defense, so Williams does have a lot of support. If he recognizes that and stays true to himself instead of trying to be something he is not, he should have a very successful rookie campaign.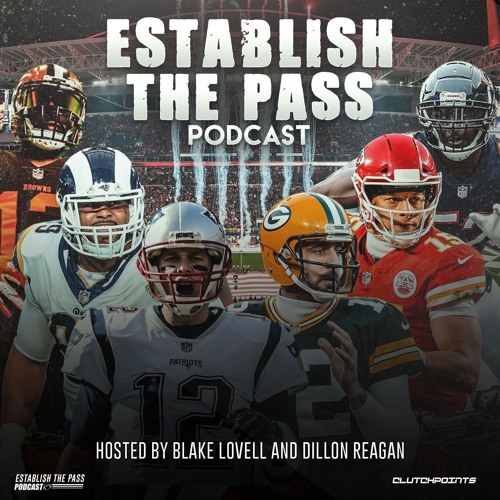 NFL Week 3 Predictions, Including Upsets & Betting Locks | CP NFL Pod