Kyrie Irving and 4 NBA stars whose rookie cards you should sell off ASAP
It looks like Kyrie Irving is at it again. Just recently, the Brooklyn Nets' All-Star guard has refused to get the vaccine, a stand that will force him to lose half the season and a lot of money in the process. Along with those things, Kevin Durant and James Harden's quest to win the title this season is also in danger.
Apart from the Nets' championship hopes, Kyrie Irving rookie cards are also in danger. And it isn't just Uncle Drew. There are other names collectors should be wary of. We take a look below at Irving and other NBA stars whose rookie stock you should sell ASAP.
D'Angelo Russell rookie cards
Just a few seasons ago, D'Angelo Russell was finally making a leap as the Nets' number one option. Now, as he's entering his seventh season in the NBA, it looks like he's stuck in limbo with the Minnesota Timberwolves.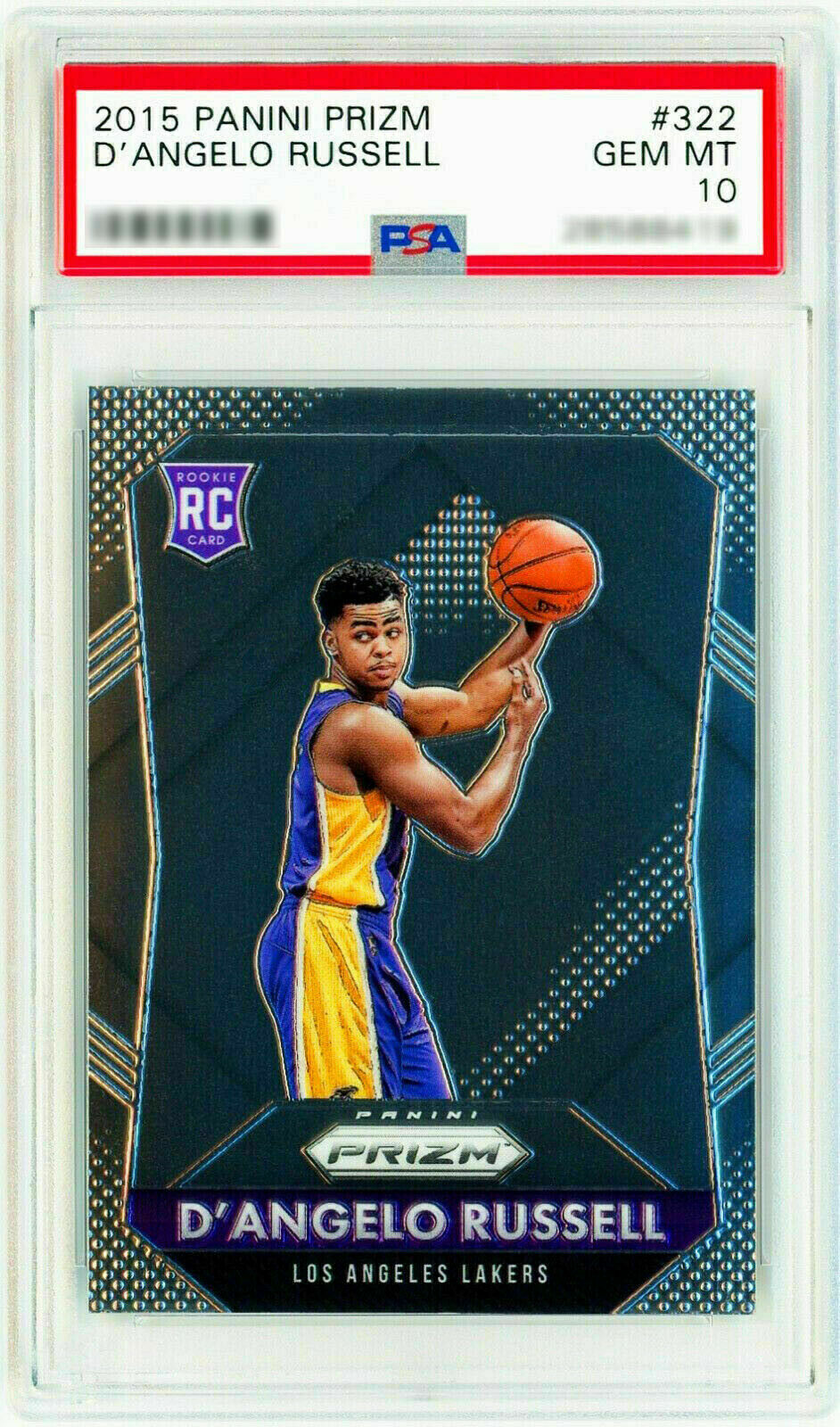 While his shot creation and playmaking are undoubtedly needed in the Twin Cities, his inability to provide credible defense and constant encounters with various injuries have severely reduced Russell's overall impact. The increasing role of Anthony Edwards for the Timberwolves this upcoming season can also limit what the former All-Star can actually do on the court.
As of now, the narrative is focused on Edwards and Karl-Anthony Towns in Minnesota. This leaves Russell as the weakest of the trio, making his PSA 10 Prizm rookie card value of $85 in danger of dropping, especially if the Timberwolves fail to make the playoffs.
Coby White rookie cards
Last season was supposed to be Coby White's breakout party for the Chicago Bulls. After a promising rookie campaign, he was given the chance to start several games as his team's point guard. Needless to say, that move didn't produce tangible results for Chi-Town.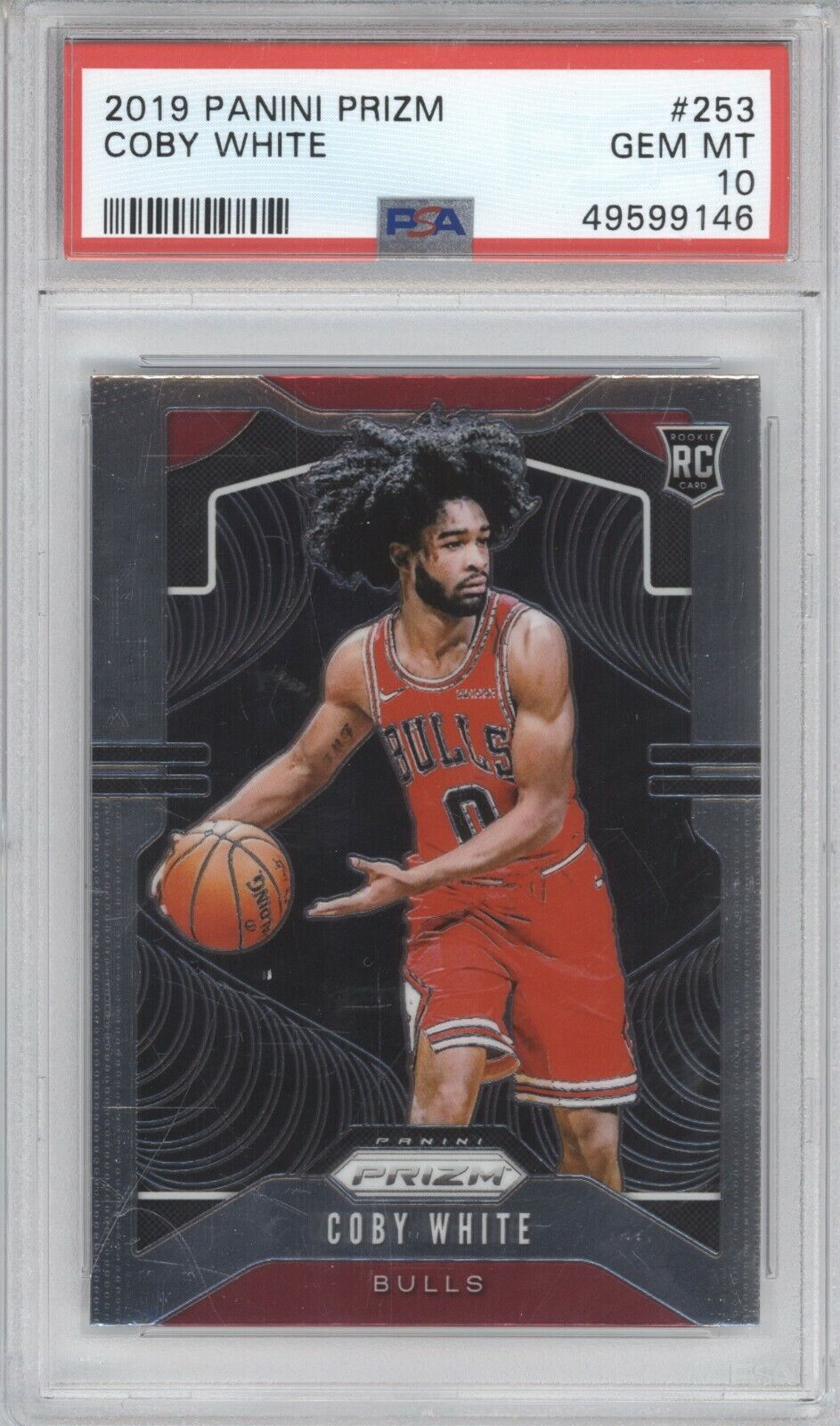 Instead of making a leap, White has been relegated to a reserve role. With the addition of Lonzo Ball and DeMar DeRozan, there'll be fewer minutes to go around for him. This means that White will have lesser chances to prove himself on the court. It also doesn't bode well for his PSA 10 Prizm rookie card price of $27, which can fall down more in the coming weeks.
Cole Anthony rookie cards
Cole Anthony made a name for himself last season by making clutch plays and draining game-winners. Keep in mind, though, that he did those things in a roster ravaged by injury. Plus, it doesn't help that Anthony's efficiency with the ball in his hands isn't that good at all.
With the Orlando Magic having quite a number of guards, including the likes of Markelle Fultz and Jalen Suggs, there'll be a lot less playing time to go around for Anthony. This won't do any good to his ungraded Prizm Silver rookie card value, which is going for $18.50 right now. Of course, that can still change, as long as the sophomore improves his efficiency and provides a solid scoring punch from the bench for the Magic.
Lauri Markkanen rookie cards
Back when he entered the league in 2017, Lauri Markkanen captured the hobby's attention. By combining an elite size and a sweet shooting stroke from downtown, many Bulls fans were hoping he would become the second coming of Dirk Nowitzki. But after four years in Chicago, that hope amounted to nothing.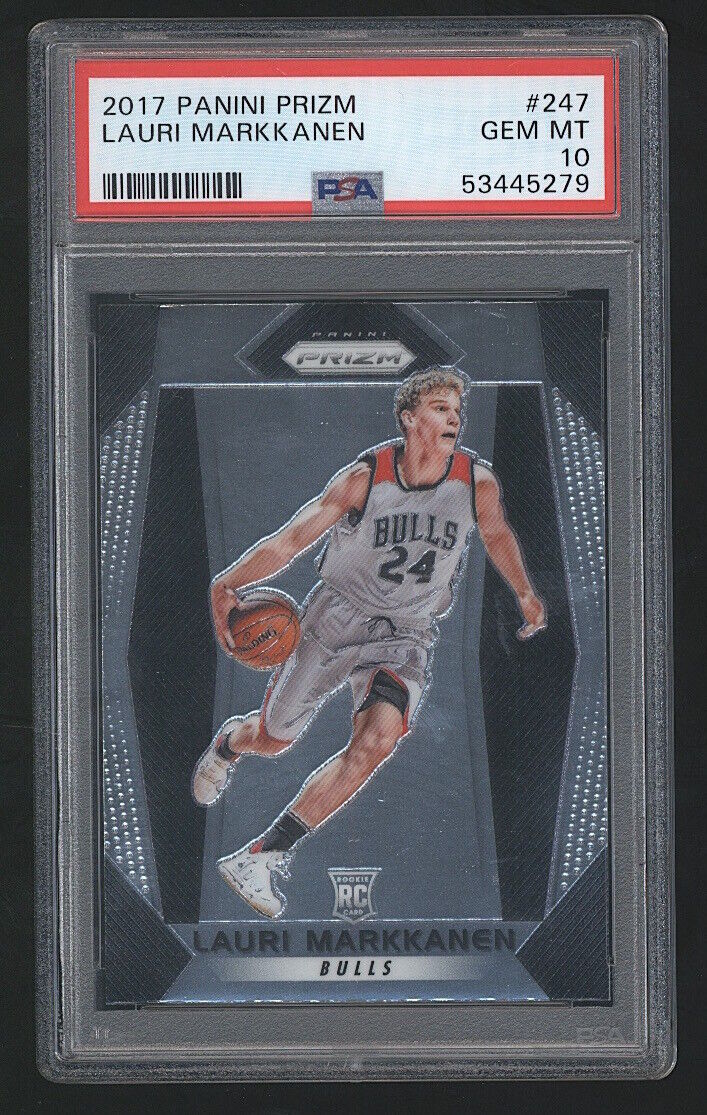 His move to the Cleveland Cavaliers isn't looking too promising as well. Markkanen would have to fight for minutes against other big men in the roster, such as Kevin Love and Evan Mobley. And even then, he would have to contend for possessions against Collin Sexton and Darius Garland, two guards who need the ball in their hands most of the time.
Since the outlook on Markkanen isn't looking bright, there's a chance his PSA 10 Prizm rookie card can drop or stay where it is right now at $40.
Kyrie Irving rookie cards
Unlike other players who refuse to get vaccinated, Irving stands to lose the most. For one, the Nets have a solid chance of winning a ring because Durant and Harden are in good shape. With their teammate barred from playing at home, that chance is going to become weaker, especially when they go up against the Miami or the Milwaukee Bucks.
If that happens, a lot of blame will fall on Irving's head. This will cause collectors to sell their Uncle Drew stock, potentially causing his PSA 10 Prizm rookie card price to plummet. As of now, it's valued at $462 on eBay.
Of course, nothing is set in stone, and things can still change in the NBA. But rather than take your chances on these guys, it would be better to collect proven players and more promising rookies to safeguard your investment. In any case, keeping a close eye on the upcoming season will greatly help you out.