XFL commissioner Oliver Luck comments on Johnny Manziel, Colin Kaepernick futures
XFL CEO and commissioner Oliver Luck has chimed in on the situations of Johnny Manziel and Colin Kaepernick.
Luck spoke about Manziel and Kaepernick during "The Ken Carman Show w/ Anthony Lima" on Cleveland's 92.3 The Fan on Wednesday. Luck was more optimistic about Manziel.
.@OliverLuckXFL on John Manziel in the XFL – As long as he fits our profile and our behavioral standards and our 8 HCs think he he is a guy that makes us better…if Manziel is in that group, I'm sure he'd have an opportunity. We have had no contact with him

— The Ken Carman Show w/ Anthony Lima (@KenCarmanShow) April 17, 2019
On the other hand, he was a tad bit reserved on Kaepernick.
.@OliverLuckXFL on Colin Kaepernick in the XFL – I have no idea weather Colin is in shape or not. weather he wants to play. We are a league that has salary restrictions and obviously, at least based on what people have said, that might play a role in his desire to play.

— The Ken Carman Show w/ Anthony Lima (@KenCarmanShow) April 17, 2019
For his part, B-More Opinionated podcast host Jason La Canfora noted the difference between Luck's sentiments in his tweet on April 17.
Note the difference in tone from Oliver Luck of XFL in last 2 RTs. Shorthand on Manziel: we're probably intetested as long as he's not in legal trouble. On Kap: based on what sounds like total conjecture, he'd probably want too much money. Interesting. Not least bit surprising

— Jason La Canfora (@JasonLaCanfora) April 17, 2019
Both Manziel and Kaepernick have had checkered pasts.
Manziel, the 22nd overall pick of the 2014 NFL Draft, never lived up to lofty expectations. During his brief NFL career (which lasted all of two seasons), Manziel stirred controversy off the field. He threw a water bottle at a heckler, got involved in a domestic violence dispute, and violated the NFL's substance abuse policy.
Manziel signed with the CFL's Hamilton Tiger-Cats in May 2018. The team then traded him to the Montreal Alouettes two months later. The Alouettes released him in February 2019 after an alleged controversy with his CFL contract.
Manziel made a brief two-week appearance with the Alliance of American Football's Memphis Express in March 2019.
On the other hand, Kaepernick hasn't taken the field since the 2016 NFL season. He opted out of his contract with the San Francisco 49ers in March 2017, making him a free agent. No team has signed him since. Kaepernick has made headlines for his outspoken stance on African-American oppression and national anthem protests.
Even if the XFL doesn't sign Manziel and Kaepernick, Luck remains confident the league can lure good quarterback talent, per 92.3 The Fan (via Yahoo Sports' Shalise Manza Young).
I'm confident that we can get good quarterback talent because we can, in fact, pay a little bit more money.

If you think about the quality of the college football game and how many good young players are coming out, and they're not able to make a 53-man roster.

It's hard to make a 53-man roster as a quarterback, most teams carry two players [at the position].
According to Young, the average XFL player earns roughly $75,000. Quarterbacks can earn up to $300,000.
The XFL will begin play in 2020.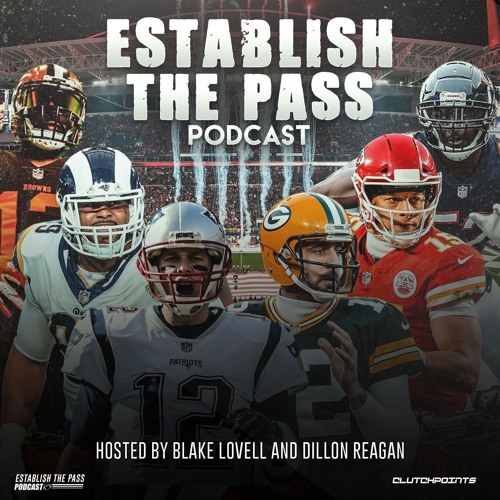 BIG QUESTIONS FOR EVERY NFC TEAM | CP NFL Pod