The Detroit Lions were 9-7 and made the postseason in 2016. Then they went 9-7 again in 2017, however they missed the playoffs that year. Finally, the Lions went 6-10 last season, coming in last place in the NFC North and missing the playoffs.
Detroit has had a lot of flaws in recent years, and last season they all seemed to come together to give them their worst season since 2012.
Despite the regression last season, there are quite a few positives the team can focus on. There are plenty of things to build off that could help the Lions find their way back to the postseason.
Here are three things that need to happen for the Detroit Lions to make the playoffs in 2019.
3. Matthew Stafford Bounce Back
The Detroit Lions have been a team that live and die by their passing attack for quite some time now. Quarterback Matthew Stafford has been the reason they end up living a lot more than dying.
However, last season was a weak one for Stafford. The 3,777 yards he threw for represented his first sub-4,000 yard season since 2010 (when he played three games). Meanwhile, the 21 touchdowns were his lowest since the 20 he threw in 2012.
Stafford's shown when he's on top of his game, he can lead a team through any storm. However, he can cripple a team heavily if he isn't tossing it around at a high level.
It should be noted that he has solid help in Marvin Jones Jr., Kenny Golladay and Danny Amendola, as well as rookie tight end T.J. Hockenson.
Clearly the Lions need Stafford to be on top of his game if they plan on finding their way back to the playoffs.
2. Running Game Develops
You can't blame all the woes on Matt Stafford though. He hasn't had a decent run game in forever. However, last year the Detroit Lions looked like they were finally giving him some help in that department.
The Lions really do have a solid amount of talent at the position. Theo Riddick has been criminally underrated during his career as a great pass-catching back. Meanwhile, the addition of C.J. Anderson shouldn't go unnoticed after a strong showing with the Los Angeles Rams last season.
The main attraction though is Kerryon Johnson. In his rookie campaign, Johnson ran for 641 yards and three touchdowns on just 118 carries (10 games). The 21-year-old showed a ridiculous amount of potential last year.
However, he have a slight consistency problem. Four of the games he appeared in saw him average less than four yards per carry (three under 3.5). However, in the other six games he averaged more than five yards per carry.
Johnson absolutely showed the ability to takeover a game and be an elite threat in the backfield. He also disappeared at times.
Partially this is the system's fault as they don't commit to the run often – not letting anyone get into a groove.
That being said, if they can commit somewhat and Johnson can show consistency – that changes a lot. Suddenly this is a multi-dimensional offense and Stafford has a lot less pressure on him.
That could lead to a massive year from the offense, and a return to the playoffs for the Detroit Lions.
1. Defense Improves
This is one that could be said pretty often for the Detroit Lions. The defense needs to improve. Now, to be fair the defensive unit wasn't really that bad for Detroit last season. They finished 10th in yards allowed and 16th in points allowed.
Certainly those aren't terrible. They aren't the kind of numbers you want from a postseason team though. If the Lions defense can improve even slightly, big things could happen. Stafford bouncing back seems like a given, and the running game is on an upward trend.
Therefore, the offense should be in a good place in 2019.
That means a better showing from the defense could easily put them over the top and back into the postseason for the first time since 2016.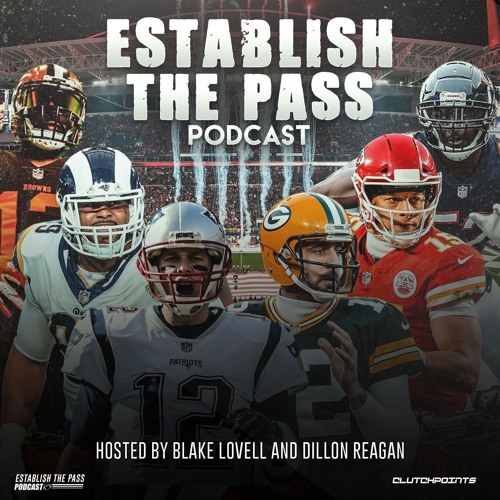 Week 4 Recap & Top Waiver Wire Pickups For Week 5 | CP NFL Pod