For years, the Prizm brand has stood tall as Panini's flagship product in the basketball card market. Whether you ask a casual collector or an investor looking for the next best deal, Prizm cards are the gold standard to which everyone adheres to.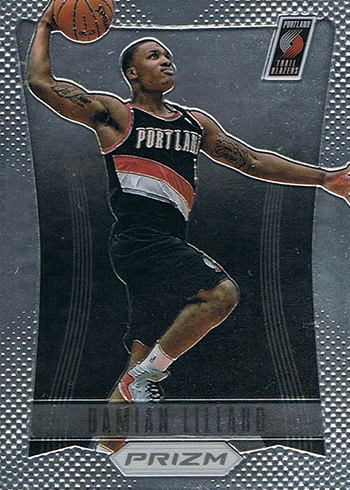 Introduced during the 2012-13 NBA season, Panini positioned the Prizm brand as its high-end offering in the card industry. The card's chrome finish, coupled with the inclusion of the league's best players, made the product an instant hit among consumers.
During the same season, Panini introduced another product to pair with their Prizm brand – Select. Like the former, this product also features chrome cards for its base set. In contrast, Select is only available in hobby format to differentiate it from Prizm, which can be purchased in hobby and retail boxes.
Over the years, Prizm would go on to dominate the market in terms of card value and population. Select, meanwhile, would carve out its own niche in the industry and gain a loyal following behind Prizm. 
This order can soon change, especially with the recent surge in popularity and demand for sports cards. Despite the Prizm brand's solid perch atop the mainstream mountaintop of Panini's NBA basketball cards, there are reasons to believe that Select could be the next big thing.
We tackle several reasons why Select can soon topple Prizm to become Panini's flagship card set.
Select offers more chances to pull a hot card
Take a look at Prizm's base set and you'll see a standard 300-player checklist. Select takes a different route by introducing three levels to their base set. These are Concourse, Premier, and Courtside.
While Prizm features 300 players, Select only has 100 players in its base set. These 100 players have three different versions in the levels stated above. Concourse is considered the base tier, Premier is the mid-tier offering, while Courtside is the most valuable of the three. 
Since only the best players are featured and the chances of pulling a Premier or Courtside card is high, it's easier to find the players you're hoping to target.  This is in stark comparison with Prizm, where the chances of pulling relatively irrelevant players is much higher. 
Now you may think that the fact that there are less players features diminishes the value of said NBA cards since they're easier to pull in the first place.
For example, you're much more likely to pull Los Angeles Clippers star Paul George out of 100 with Select than you are out of 100 from Prizm. However, with the 3-way split of its designs, Concourse, Premier, and Courtside, rarity is still controlled.
Select has a shorter print run than Prizm
In the market, a dwindling supply will always drive prices up due to scarcity. This is one of the major advantages Select has over Prizm. 
Luka Doncic Base Prizm PSA 10 vs Select Concourse PSA 10. The Select is 13x rarer & trades at a 33% discount. But looking at the monthly chart that number seems to be shrinking quickly. Is a base card dominance flip coming, or will Prizm always reign supreme? #popreportsmatter pic.twitter.com/PVBjNwmkpt

— Talking Cards (@talkingcards) February 1, 2021
Thanks to its hobby-only format, Select enjoys a shorter print run. In comparison, Prizm has a larger card population because it's made for both hobby and retail. A good way to measure the population of both brands is through a simple experiment, which was recently done by Jeff Wilson of Sports Card Investor.
First, we take a look at the PSA population count of Luka Doncic's graded base Prizm and Select rookie cards. As of this writing, there are 27,580 graded rookie Prizm cards of Doncic out there. Meanwhile, there are 2,404 graded Concourse cards of the Dallas Mavericks' star, which are considered the base offerings of Select. Moreover, the graded Premier and Courtside Level cards of Doncic amount to 789 and 265, respectively.
Taking these numbers into account and you'll see that Doncic Prizm rookie cards far outnumber Select's graded population count. This is true, even if you put all of Concourse, Premier, and Courtside-level graded cards together.
This shorter print run means that Prizm is more common than Select. On the other hand, the latter's low population count in the market makes it harder to get than Panini's flagship-product. Since this is the case, it only stands to reason that Select offers a higher upside than Prizm when it comes to value.
The best course of action card enthusiasts can take is to hoard Select cards as soon as possible. As of the moment, offerings from this product are more undervalued than their Prizm counterparts in the market. It won't be long before people will take notice and drive the prices of Select up. Before that happens, you might want to give that Select card you've been eyeing another look.