Colin Cowherd claims Patriots' Tom Brady is a better teammate than Packers' Aaron Rodgers
There are three guarantees in life: death, taxes, and Fox Sports Radio's Colin Cowherd ranting about something. The controversial sports radio personality took to the airwaves again recently on The Ringer's Dual Threat with Ryen Russilo to discuss his thoughts on both New England Patriots quarterback Tom Brady and Green Bay Packers quarterback Aaron Rodgers.
Which player does Cowherd view as the better teammate? That would be Brady.
"I have been on this for six years," Cowherd told Russillo and Bill Simmons. "Everybody now is like, 'Rodgers is difficult.' I had a coach tell me inside the Packers five years ago, 'he's Jay Cutler except he can play.' It's like he's difficult. When your brother calls you out, when your dad calls you out — if your brother and dad were calling you out, I'd be like, 'Bill is difficult.' Drip, drip at some point the dam breaks. We got like nine guys now who have said — Greg Jennings, Jermichael Finley, his brother, his dad — after a while we got a theme here. He's really difficult."
For comparison, Cowherd offered this story about Tom Brady and Randy Moss.
"By the way, when I worked with Randy Moss I asked him off the air, I'm like, 'tell me about Brady?' He's like, 'best teammate ever.' And that's when they froze him out in that last game at Miami. He's like, 'best teammate I ever had.' Randy struggled, you know, Randy can be difficult. Nobody badmouths Brady. You can't find a coach. They are all like, 'he's the best guy ever.' At some point, if seven people say the same thing then I believe that's a thing."
It's hard not to side with Brady when it comes to comparisons to active NFL quarterbacks in many different areas. After all, he does have five Super Bowl rings.
So, yes, it appears that Cowherd may finally indeed have a decent point about something.
Just don't tell anyone we said that.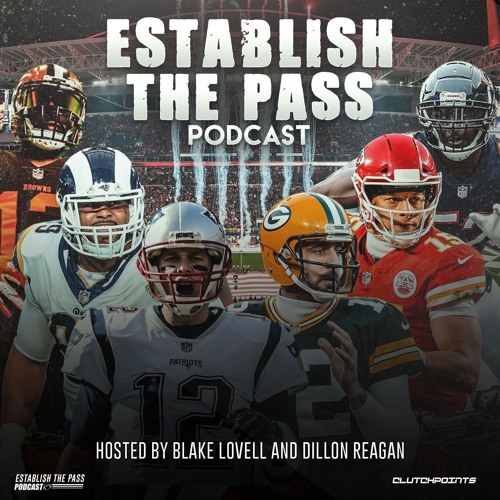 Full NFL Week 7 Predictions | CP NFL Pod