The Pokemon Company International has released its latest special expansion pack for the Scarlet & Violet series, Scarlet & Violet 151. This specific expansion boasts of the original 151 Pokemon hailing from the Kanto region in beautiful sets of cards. Within this special expansion, the likes of Charizard ex, Blastoise ex, and Venusaur ex are the crowd favorites as well as the ever-elusive Mew ex. Familiar faces from the Pokemon franchise also make a comeback like Erika, Giovanni, and Bill. All the details that you need to know about the Pokemon TCG Scarlet & Violet 151 expansion set and more are shared below.
Pokemon TCG Scarlet & Violet 151 Expansion Details
In this special expansion set that was released in line with the Scarlet and Violet game, The Pokemon Company has printed out the beloved Kanto Pokemon as well as some of its characters into new sets of cards that are beautifully printed and masterfully crafted. It is also in this special expansion set that we see the return of Kadabra as a Pokemon card after 20 years of hiatus in this particular scene as it had its legal troubles with Uri Geller that we have shared in a previous article. The popular 151 original Pokemon is set number 3.5, being released in between the Obsidian Flames that introduced everyone to the Charizard ex with the Dark Tera type and the Paradox Rift set to be released by November 2023.
The cards in this particular expansion are some of the best-looking cards that bring forth nostalgia. Older Pokemon TCG Trainers probably felt it as they saw old Kanto Pokemon cards being passed on and traded once again and the likes of Venusaur, Charizard, Blastoise, Mewtwo, and Mew come back as some of the most sought-after cards once again. For us, luckily, we were able to get our hands on some goodies sent in by The Pokemon Company – Elite Trainer Box, Booster Bundle, and an Alakazam ex set.
We are ecstatic as we've seen the Kanto Pokemon cards bannered once again but some Pokemon TCG Trainers aren't really happy with everything that they see. Some say that they are disappointed that the English version of the cards doesn't share the same reverse holo Poke Ball pattern that was released in Japan. Although that may be the case, we see that in this specific expansion, there is a chance for Trainers to pull a Holo Energy Card in the regular Energy slot of a Booster Pack. Another thing that people are happy about (including ourselves) is that The Pokemon Company has decided to bring back the old-school "Wizards of the Coast" style swirls in a holo pattern, giving off that nostalgic vibe.
How is the Scarlet and Violet 151 Pull Rate?
In every expansion set, there is a likely chance that pull rates may be different from one another. For this specific expansion, it may be a bit more difficult than the usual. We were lucky enough to get sent a Scarlet and Violet 151 Snorlax Elite Trainer Box, a Booster Bundle, as well as an Alakazam ex set by The Pokemon Company. As we've gone through the booster packs that came in the Elite Trainer Box, Booster Bundle, and Alakazam set, we were lucky enough to pull a Charizard ex and a Blastoise ex.
We opened a total 20 booster packs and got 2 ex cards out of them, odds are, this is a really low pull rate but we guess that's just how it's gonna be given that this was expected to be a pretty famous expansion set for current Trainers, Collectors, and returning Pokemon Fans. A typical Pokemon booster pack has a one in three chance of containing Ultra Rares, essentially a card more rare than those of a basic Holo card. If you possibly want to catch 'em all, you'd really have to pour in blood, sweat, and tears as well as some hard earned cash to purchase booster packs and all.
The Most Beautiful Pokemon Cards So Far
No, we are not speaking out of bias for the very first set of Pokemon when we say that these are probably the most beautiful set of Pokemon cards that we have seen for quite a while. Other than being ever so pretty, this specific expansion set also comes with some of the most useful cards in the current meta of the game. Possibly, the most sought after cards should be the starter Pokemon Venusaur, Charizard, and Blastoise as well as the legendary Pokemon Mew and Mewtwo. We share below the Special Illustration Cards of the beforementioned earlier: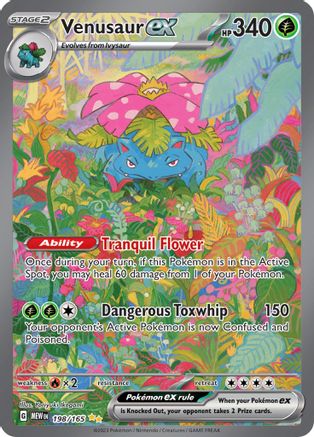 Special Illustration Rare Venusaur ex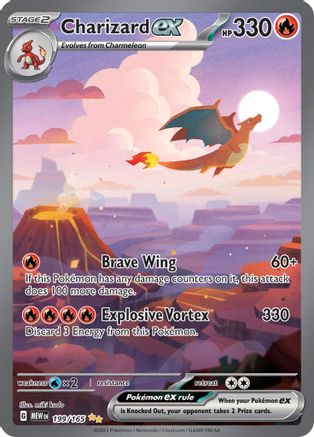 Special Illustration Rare Charizard ex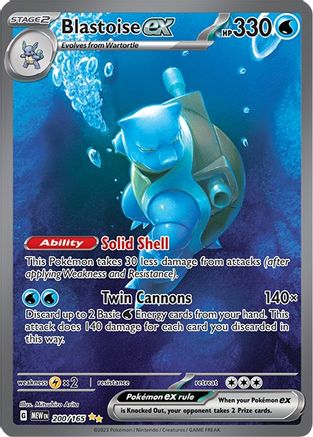 Special Illustration Rare Blastoise ex
RECOMMENDED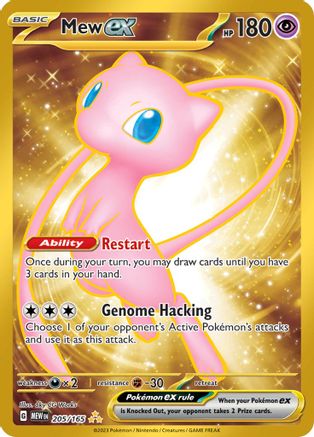 Hyper Rare Mew
If you don't see how these cards are the most beautiful cards, then we don't know what is. The only sad truth is that it's pretty difficult to pull these cards and we are as challenged as much as the next Pokemon fan to get our hands on these beautiful Kanto Pokemon cards.
Booster Bundles are Here
Unless your local store sells Booster Packs per piece, it may be not easy to purchase this collection since you'd have to buy special sets or Elite Trainer Boxes. In this specific expansion, The Pokemon Company has introduced Booster Bundles that have 6 Booster Packs inside. This makes it not too little to not get what you want to pull and not too much for you to over-purchase booster packs that you might not need.
The Pokemon TCG Scarlet and Violet 151 special expansion set was released back on September 22, 2023, and is currently available for you to possibly get your hands on these cards and complete the whole 151 Kanto Pokemon until probably by December 2023. For more on the latest updates, news, and events on anything and everything Pokemon TGC like this Pokemon TCG Scarlet and Violet 151 expansion details here on ClutchPoints Gaming.
Best of luck, Trainers!