Steelers safety Mike Mitchell calls out Roger Goodell for JuJu Smith-Schuster suspension
Week 13 of the NFL season was one of the more eventful weekends, to say the least. Of course, it all started with the dirty hit by New England Patriots superstar tight end Rob Gronkowski on Buffalo Bills cornerback Tre'Davious White.
Things ultimately culminated on Monday Night Football when Pittsburgh Steelers rookie wide receiver Juju Smith-Schuster laid a devastating hit on Cincinnati Bengals linebacker Vontaze Burfict. Despite the vast differences between the plays, both players received one-game suspensions. Needless to say, Steelers safety Mike Mitchell took issue with the NFL and Roger Goodell's latest ruling on Twitter:
So now your suspended for helmet to helmet… @nfl is a joke

— Mike Mitchell (@iammikemitchell) December 5, 2017
So gronk elbow drops a guy off the top rope like Dusty Rhodes and gets same suspension as a guy getting a penalty making a football play. Okay cool @NFL @espn @ESPNNFL can't wait to see what you come up with next.

— Mike Mitchell (@iammikemitchell) December 5, 2017
I'm teaming with Jerry jones Roger has to go! #MakeFootballFootballAgain

— Mike Mitchell (@iammikemitchell) December 5, 2017
Mitchell's frustration is certainly understandable given all of the elements that went into the suspensions. Gronkowski's hit was debatably more malicious than Smith-Schuster's. White was completely defenseless while trying to get up before he was speared in the back of the head by the 270-pound tight end after the play was already over.
Although there is no doubt that the Steelers rookie made helmet-to-helmet contact with Burfict, the hit still occurred before the whistle. Furthermore, given the history with these two teams, bang-bang plays like that were to be expected.
Meanwhile, Mitchell also made his allegiance known to Dallas Cowboys owner Jerry Jones in his pursuit to end Rodger Goodell's reign as NFL Commissioner. It goes without saying that Goodell's handling of recent events certainly raises questions as to the criteria of these suspensions.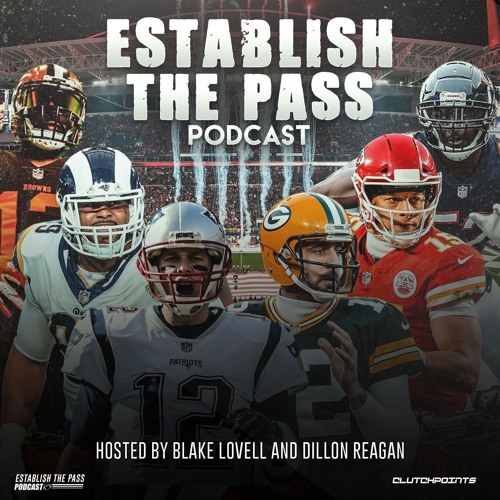 Week 6 Recap & Top Waiver Wire Pickups For Week 7 | CP NFL Pod