For centuries, tattoos have been used to express a sort of artistic symbolism and individualism. That tradition is carried on in today's modern society. Especially among the pro athletes of the NBA. Among those athletes, LeBron James has separated himself as one of the best of all time throughout his 17-year career. Like many in the league, James has used tattoos to convey many different things.
Kobe Bryant Tribute
James' most recent tattoo, a black mamba snake coiled around numbers 24 and 8 was created as a tribute to the late Kobe Bryant who died in a tragic helicopter accident in January.
CHOSEN 1
James got this upper back tattoo done in high school after he was featured on a 2002 cover of Sports Illustrated.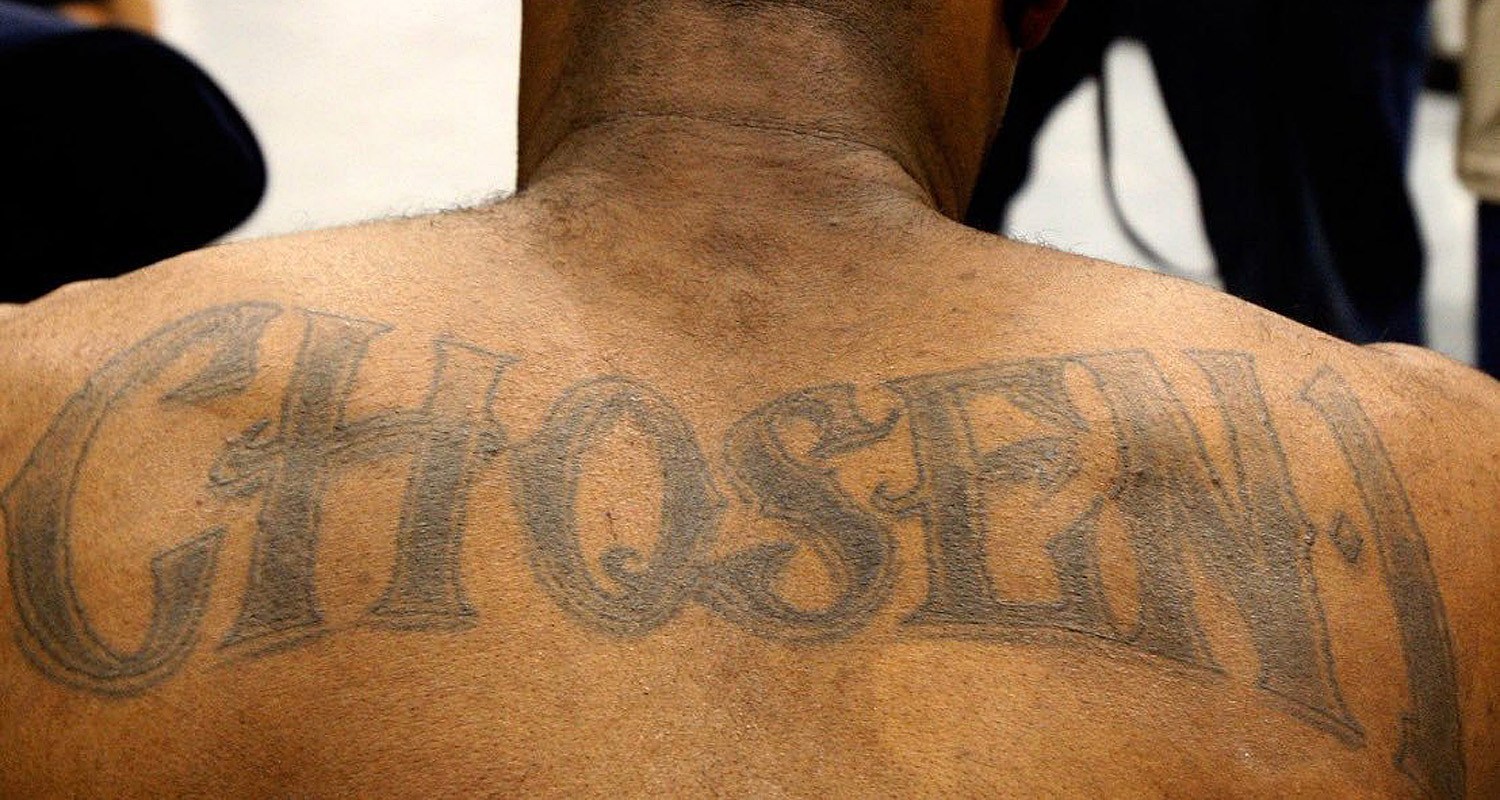 Crowned Lion
A lion with a crown was James' first arm tattoo. LeBron would later get 'King' written above the lion and 'James' written below.
330 area code
On James' right forearm, the NBA superstar has '330' written — the area code of James' hometown of Akron, Ohio.
WITNESS
James has 'Witness' written vertically on his calf, a tribute to a 2006 Nike campaign that he was in.
Gloria 
As a tribute to his mother, James has her name, Gloria, written high up on his right arm.
Gifted Child
James has 'Giften Child' written in small letters on his chest.
'What we do in Life Echoes in Eternity'
James has the phrase written on his arms — half on the left and half on the right.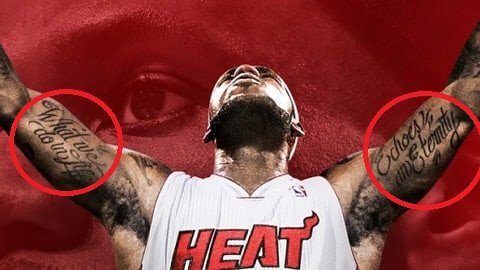 Beast
James has the word 'Beast' written on his left bicep.
'No one can see through what I am except for the one that made me'
This phrase is written on the inside of his right forearm.
HISTORY
As a complement to his 'WITNESS' tattoo, James has 'HISTORY' written vertically on his other calf.
Birds
The NBA superstar has two flying birds around his right bicep.
Winged Lion
The second lion on this list, James has a large winged lion on his chest.
The Lion on LeBron's chest has wings for a reason. So it can fly back home. #LeBronToClevpic.twitter.com/y3BUf92Qbn

— Basketball Forever (@Bballforeverfb) July 10, 2014
Fire
Part of James' right forearm is engulfed in black flames.
Date of birth
'EST. 1984′ is inked on James' left shoulder representing the year he was born.
Hometown
Possibly as a complement to the 'EST. 1984' tattoo, James has 'Akron' tattooed on his opposite shoulder.
'Hold My Own'
Just below his 'Beast' tattoo, James has the phrase written.
Bronny tattoo
On the inside of his left forearm, James has a portrait of his son, Bronny, as a baby.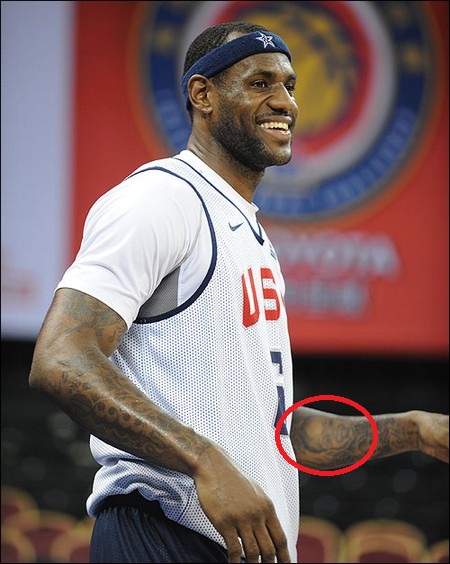 Initials
On the back of his left and right forearms, James has his initials, 'L' and 'J' in large cursive lettering.
KJ1
To represent King James 1, the Lakers star has 'KJ1' inked on his right hand.
Bryce
Similar to the Bronny tattoo, James has the name 'Bryce Maximus' as a tribute to his second son Bryce.
Stars
James added a few stars above his 'Beast' tattoo on his left bicep.
"Family'
Written down his left abdomen, James has the word 'Family' in a unique cursive.
'Loyalty'
On the other side of his abdomen, James has 'Loyalty' written in the same font.