Giannis Antetokounmpo and the 5 other worst looking autographs on NBA cards ever
One of the most exciting moments a collector can experience is pulling an awesome autographed card straight out of the pack. More often than not, only one of the cards comes out from a box, and rarely do hobbyists get one from a promising rookie or a proven All-Star. But while getting an autographed card is already a win by itself, there are times the opposite happens. There are several autographed NBA cards with signatures that look so bad, collectors will think twice before purchasing them. We take a look below at six of those.
Cam Reddish
Even though he was out for most of the regular season and playoffs, Cam Reddish is still a prominent name for those hunting 2019 NBA rookie cards. His skill set and physique could allow him to develop into one of the league's most exciting wing players. Even Nate McMillan, head coach of the Atlanta Hawks, sees a lot of Paul George in this young guy.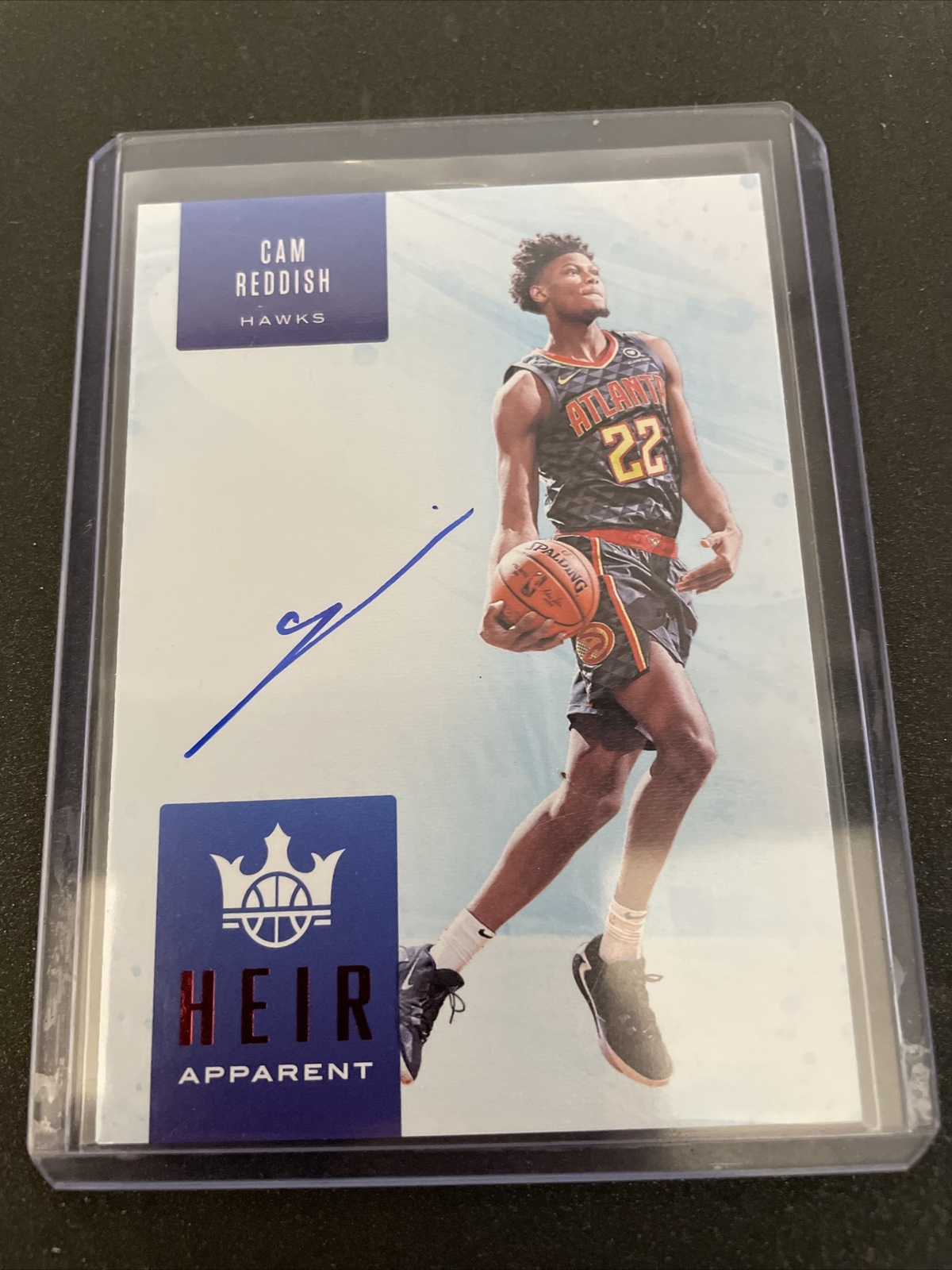 Too bad Reddish's potential hasn't trickled down to how he signs his autographed cards. Just take his 2019 Court Kings Heir Apparent Auto /99, for instance. Unlike most NBA players, Reddish's signature is almost a straight line inscribed on the card itself. The end result is a card that appears to have some sort of scribble on it. Unfortunately, this is how the Hawks' young wing signs most of his cards, which makes it a disappointing pull for any collector.
Saddiq Bey
When Saddiq Bey was drafted by the Detroit Pistons with the 19th pick in 2020, no one expected him to rise above the ranks as a rookie. The 22-year-old small forward from Villanova University averaged 12.2 points on 38.0% shooting from downtown, 4.5 rebounds, and 1.4 assists in 27.3 minutes per game on the court. While those numbers don't pop out, his complete game on both ends of the court made Bey deserving of a spot on the NBA's All-Rookie First Team for this year.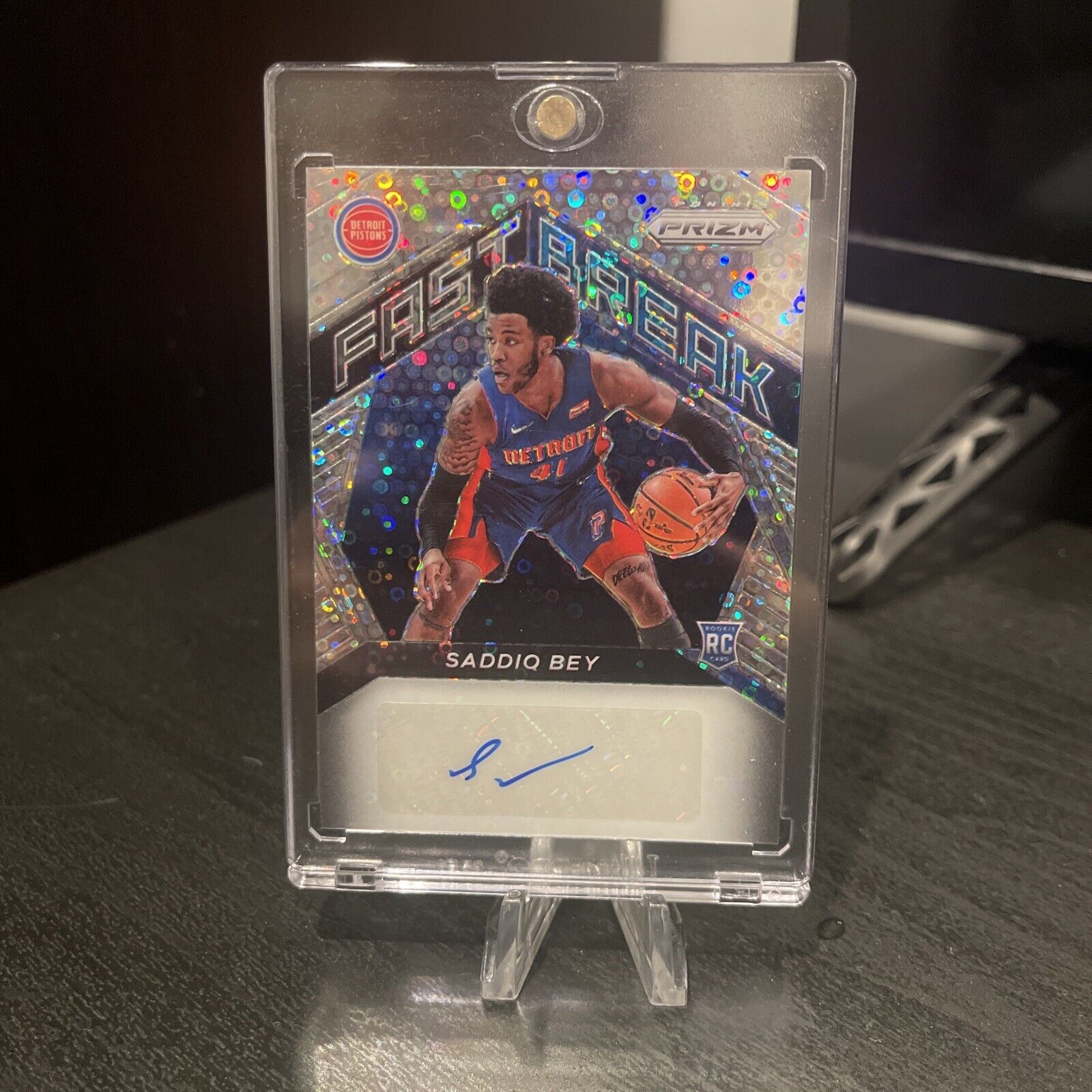 Bey's autographed cards, on the other hand, are on the opposite end of the fence. A good example can be found in his 2020 Prizm Fast Break Rookie Auto card, which features a sticker autograph on it. Upon first look, the rookie's signature is just composed of a twirl and a line. At the end of the day, Bey's work in signing these cards is just plain lazy, much to the detriment of people who collect his stuff.
Coby White
Even if Coby White had an uneven sophomore campaign, the Chicago Bulls point guard is still one of the more exciting players in the 2019 draft class. In 69 games he played this season, White averaged 15.1 points, 4.1 rebounds, and 4.8 assists. While his third year could be delayed because of shoulder surgery, many collectors are expecting him to break out of his slump and make his impact felt across the NBA.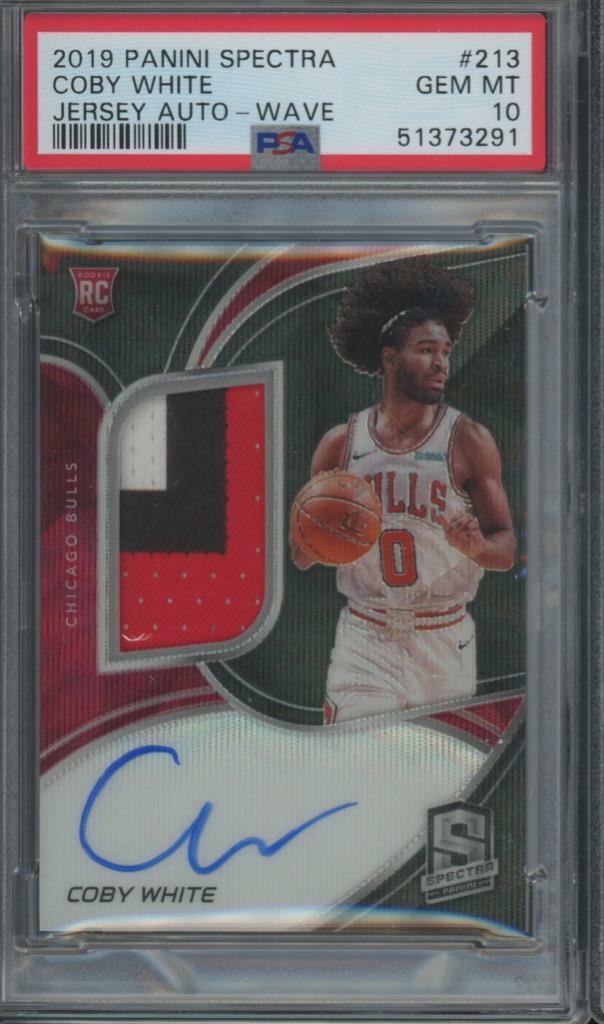 White's signature, meanwhile, leaves a lot to be desired. He has this habit of signing cards with just his initials: C and W. A good example can be found on this PSA 10 2019 Spectra Jersey Auto Wave, which recently sold for $345. This goes to show that White's autographed cards won't be as intricate or substantial as those of his peers or other stars in the NBA.
Maurice Ager
For those who are unfamiliar with this guy, Maurice Ager entered the NBA in  2006 as the Dallas Mavericks' 28th pick. The shooting guard would go on to play for the Mavs, New Jersey Nets, and Minnesota Timberwolves during a five-year career in the league as a reserve for those teams.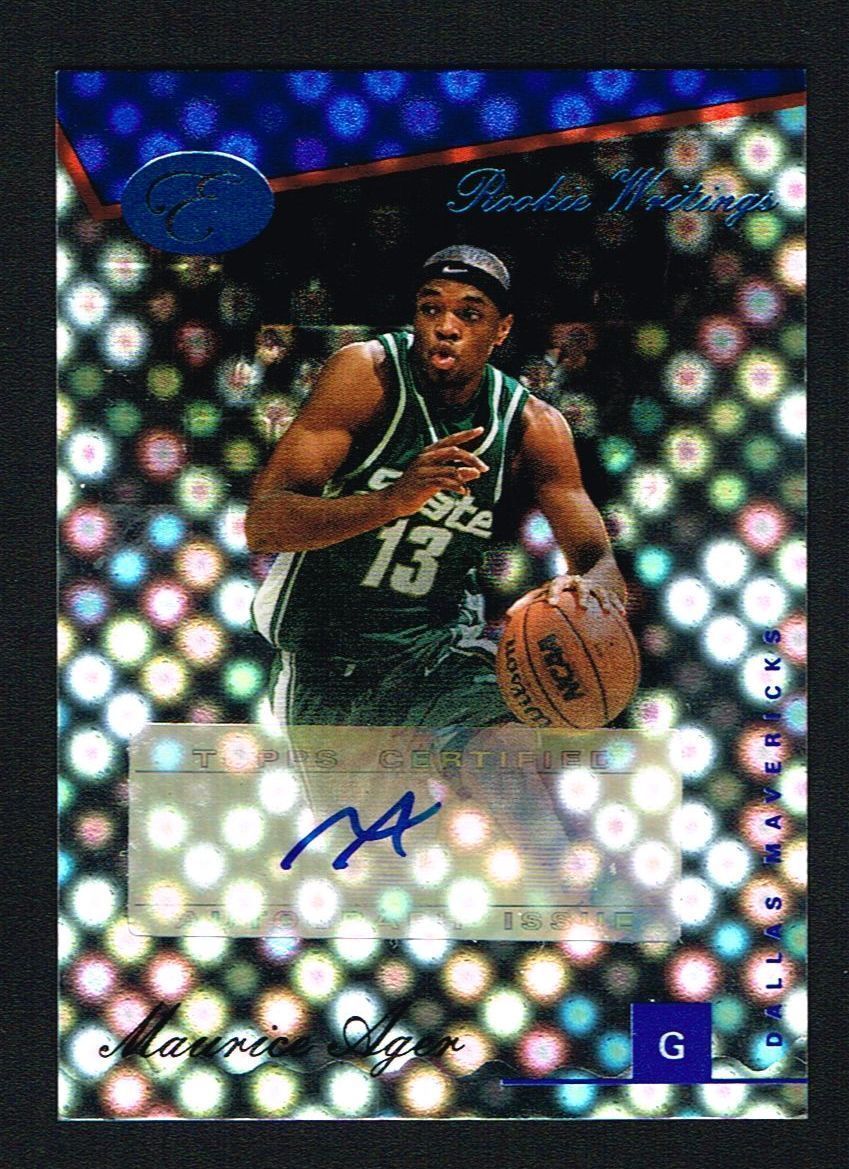 While Ager's stint in the NBA was largely forgettable, his cards are notorious in the hobby for being so horrendous. Like White, Ager chose to lazily use his two initials when signing cards. One good example is his 2006 Bowman Elevation 92/99, which showcases Ager's signature. Fortunately, his stock is essentially a non-factor because almost no one collects his cards.
Rui Hachimura
After a roller-coaster season, Rui Hachimura has emerged as a good piece that works well with the Washington Wizards' franchise players, Bradley Beal and Russell Westbrook. His NBA-ready body paired with a wide array of offensive skills make him a good player to invest in.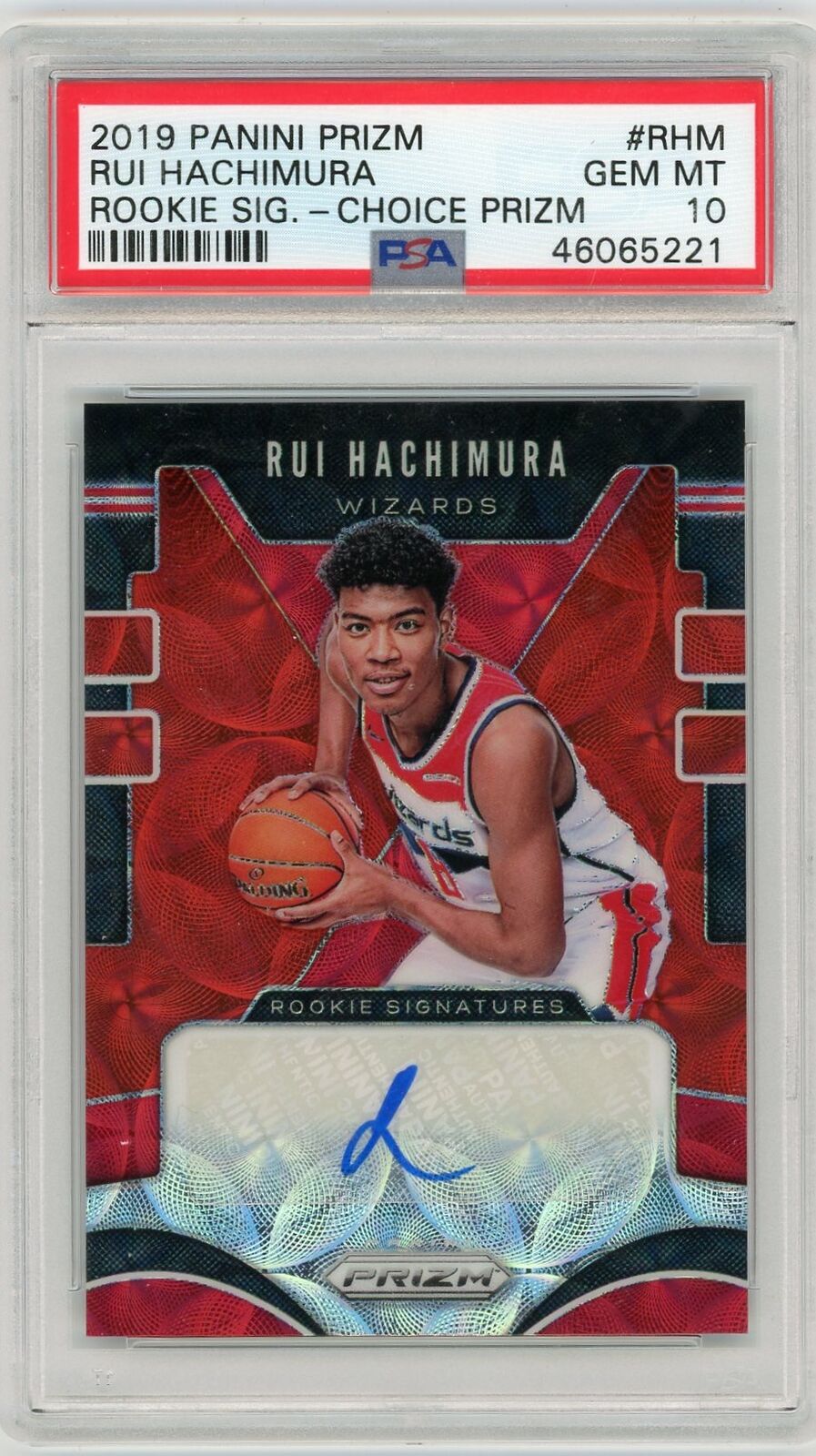 Much like everyone else on this list, though, Hachimura's card signature is nowhere near satisfactory. His PSA 10 Prizm Choice Rookie Signature card is one such example. Take a look at the sticker auto and collectors will see an inscription that doesn't look related to Hachimura's name in any way. Here's hoping that as this Japanese star improves, his autographed cards will as well.
Giannis Antetokounmpo
During the first half of the season, most people were favoring the Brooklyn Nets or Philadelphia 76ers to come out on top of the East. Little did anyone know that after several disappointing seasons, the Milwaukee Bucks would prevail this year. Of course, that is largely behind the Herculean effort of Giannis Antetokounmpo and his insane dominance on both ends of the court during the regular season and playoffs.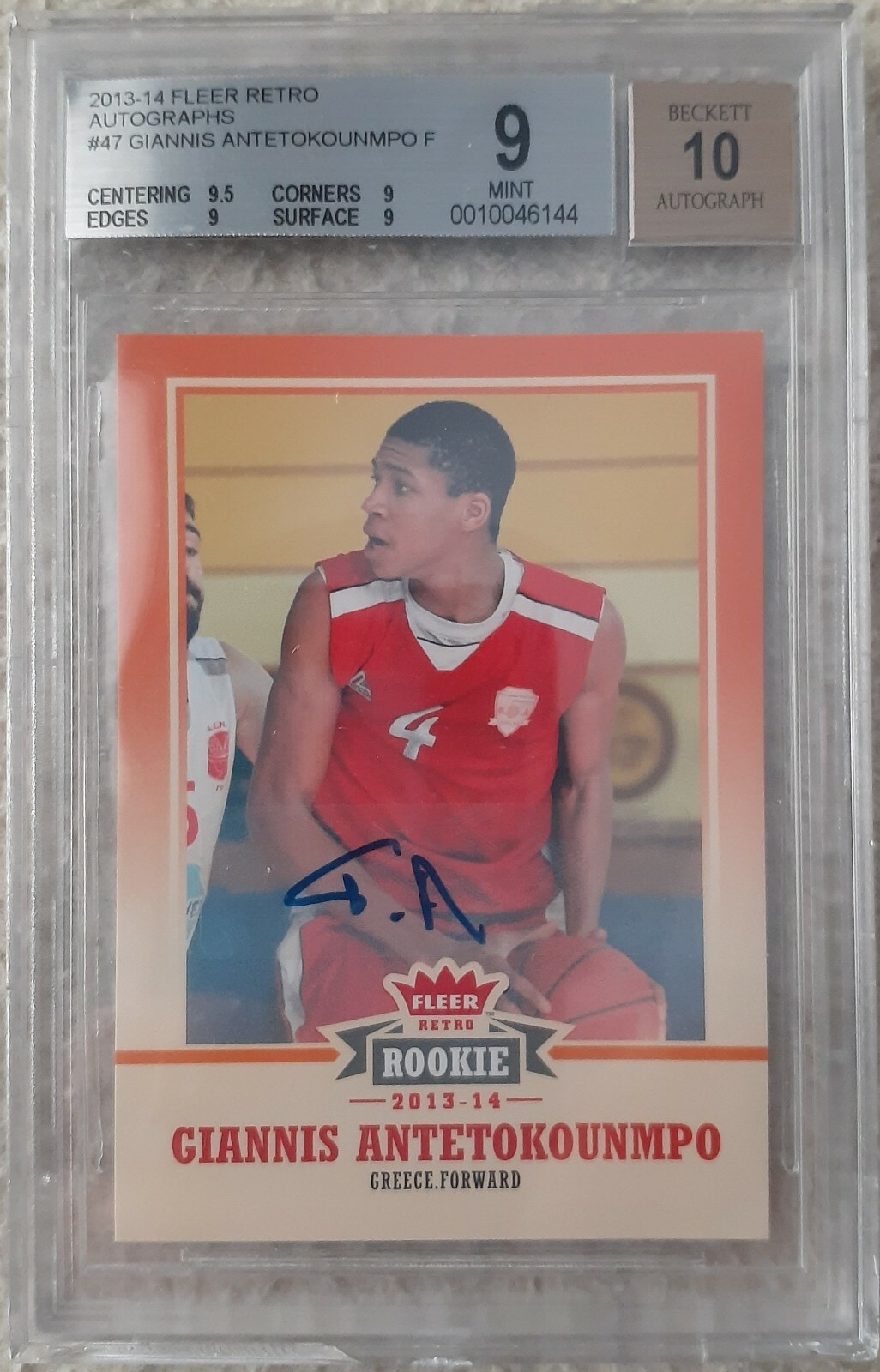 But just like the Bucks, The Greek Freak's autographed cards weren't impressive during his early years in the NBA. During his rookie season, Giannis Antetokounmpo would sign cards hastily, as seen in his 2013 Fleer Rookie Auto. Thankfully, the All-Star forward's signature improved over the years, much to the delight of card collectors everywhere.
As seen in Giannis Antetokounmpo's case, a player's signature can change for the better as the years go by. Nevertheless, it's always a good idea to keep these autographed cards whatever happens, ugly inscriptions and all.