Coming out of college, Zion Williamson was a top basketball prospect who was easily penciled in to be the face of the New Orleans Pelicans franchise. Since being the first overall pick in the 2019 NBA Draft, Williamson has garnered two All-Star appearances. With a rising star like Williamson, have you ever wondered how an NBA player like him lives?
Well, wonder no more.
This article features Zion Williamson's $900,000 house in New Orleans, Louisiana.
Even before netting a lucrative rookie deal with the New Orleans Pelicans as the first overall pick, Williamson already earned a solid paycheck after Nike signed him before the NBA Draft. Among the things Williamson purchased, one of the things that stood out was Williamson's buying a $900,000 mansion from former NBA center Greg Monroe.
The seventh overall pick in the 2010 NBA Draft decided to put his New Orleans home up for sale. Around this time, Monroe was already on his way to preparing for a life overseas, which made sense for him to sell the property, which he purchased for $837,000 back in 2013. And with the Pelicans selecting Williamson, it wasn't a surprise that the 2019 first overall pick took the house off Monroe's hands, according to Arun Sharma of The Sports Rush.
Here are some photos of Zion Williamson's $900,000 home in New Orleans, LA.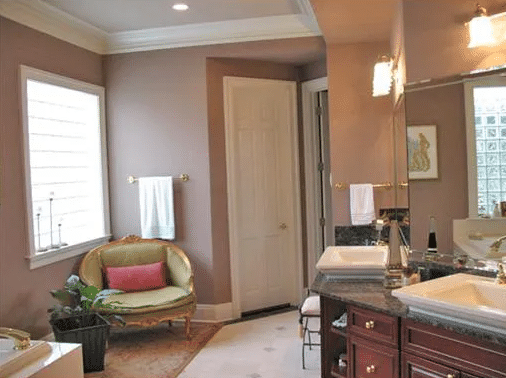 Photos courtesy of: Realtor.com
Williamson's 5,954-square-foot house includes five bedrooms and six bathrooms. Furthermore, situated in a country club, the property provides the residents a great view outside its windows. The home also has a spacious closet and possesses high ceilings, which could be convenient for Williamson's 6-foot-6 frame. But among its amenities, the house also featured a Batman mural. The mural was simply the cherry on top for a Batman fan like Williamson.
Photo courtesy of: Realtor.com
With Williamson's rise to All-Star status, it isn't a surprise that he can afford to live a lavish lifestyle. Williamson has a net worth of $18 million, according to Celebrity Net Worth. His earnings come from his endorsement deals and NBA paychecks. Just in 2022, Williamson inked a five-year contract extension with the Pelicans that was potentially worth $231 million.
Nevertheless, this is all the information we have on Zion Williamson's $900,000 mansion in New Orleans, LA.