This year's NBA All-Star Weekend was filled with countless narratives that could fill anyone's newsfeed, from LeBron James' stunning game-winning shot after his dramatic comments to Stephen Curry nearly scoring the most points in an All-Star Game, and everything in between. But for those in the card hobby, there's one tiny moment that deserves to be told. That one moment involved Julius Erving, Spike Lee, and an epic basketball card owned by the latter.
Check it out:
Spike Lee gets Dr. J to sign a Bird/Magic rookie card! pic.twitter.com/cIFFp4NpKm

— Goldin (@GoldinCo) February 20, 2022
In a video shared by Goldin, Spike Lee can be seen sitting to Julius Erving and pulling a card out of its toploader. Lee, the famed director with a huge smile on his face, hands a 1980 Topps Scoring Leader basketball card with Erving, Larry Bird, and Magic Johnson on it.
After a few moments, Erving signs the card and hands it back to Lee. The former then hugs the well-known New York Knicks fan as he returns the signed basketball card back to its toploader. And within a minute or less, Lee is now the proud owner of an epic card signed by Dr. J himself.
Heading over to eBay and collectors will find a good number of this card being sold. While there seems to be no value for a gem-mint PSA 10 slab of this card, the closest in value is a PSA 8. The card sold last month for a price of $5,200. Other slabs with lower grades, like a PSA 7 and PSA 5, were valued at $1,950 and $990, respectively.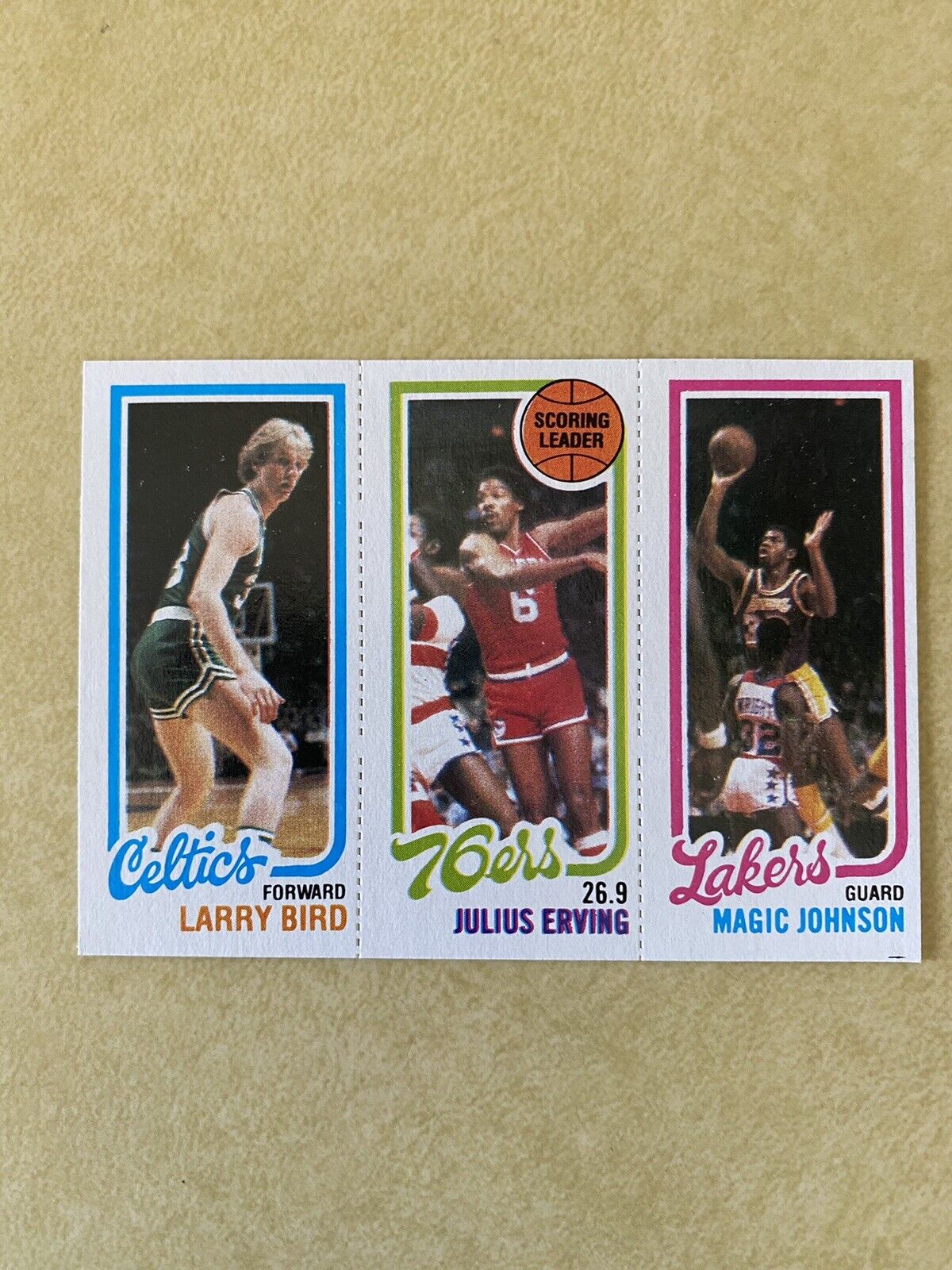 As collectors would know, the next step Lee should take is to have this insane basketball card graded. If it manages to obtain a gem-mint grade of 10 and the signature authenticated, Lee might find himself with a massive pull that would be worth a lot of money in the market.
Do remember that it's not just Erving's appearance and signature that can potentially raise this card through the roof. The inclusion of Bird and Johnson on it is also considered their rookie card, making this particular piece of memorabilia more rare and coveted in the hobby.
If Lee does end up with a gem-mint slab of this card, it's going to be an heirloom for future generations. And with Julius Erving's worth and reputation as one of the best to ever play the game, it's safe to say that this basketball card will always remain valuable.