It's hard to hate a redemption story in the NBA. When it comes to this kind of narrative, you've got the likes of Derrick Rose, Dwight Howard, and countless other players who have battled through injuries and negativity to redeem themselves. One man who is in the midst of his own redemption arc is no stranger to controversy, even though he's only in his second year in the league. In this particular case, it's Kevin Porter Jr.
Last year, the 6-foot-4 guard played 50 games as the Cleveland Cavaliers' 30th pick in the 2019 NBA Draft. During that time, Porter averaged 10.0 points, 3.2 rebounds, and 2.2 assists in 23.2 minutes per contest. But even before he played his first game as a sophomore, Porter was involved in several controversies that ultimately led him to his current team, the Houston Rockets.
We take a quick look below where Porter was before his recent monster game and how it has made an impact on his card value. 
A look at Kevin Porter Jr.'s second NBA season
Early during the offseason, Porter was facing a charge against him for allegedly carrying a loaded gun, causing him to miss the season's opening stretch. In mid-January, the Cavaliers announced they were trading the young guard to the Rockets after a locker room outburst. Houston sent Porter to its G League affiliate, the Rio Grande Valley Vipers.
Kevin Porter Jr. has made it look easy while in the G League.

He is set to make his Rockets debut this week 👀🍿 pic.twitter.com/mCKXvtVzbE

— NBA on ESPN (@ESPNNBA) March 9, 2021
During his stint there, Porter notched 24.1 points, 7.3 assists, 6.4 rebounds, and 1.6 steals per game. He was eventually called back to the Rockets' main roster right after the All-Star break. Since then, the second-year player has averaged 16.6 points, 6.4 assists, and 3.9 rebounds per game.
Although the Rockets are last in the NBA right now with a 16-49 record, their acquisition of Porter remains to be one of the best steals this season. A good piece of evidence that can back this notion up is his recent game against the Milwaukee Bucks, which put the entire league on notice.
Porter's 50-point eruption against the Bucks
Last Thursday, the Rockets hosted the Milwaukee Bucks in a game that saw Giannis Antetokounmpo leave the game early with an ankle injury. With The Greek Freak out of the way, Porter saw an opening and made the most out of it.
In 41 minutes on the court, the shooting guard exploded by posting 50 points, 11 assists, and five rebounds. Porter's efficiency was also very evident by hitting 16-of-26 attempts from the field and 9-of-15 shots from downtown.
Porter's insane game made him the youngest player in league history to notch 50 points and more than 10 assists in a single game. His career night has evidently raised his ceiling, as well as the value of his cards. 
The state of Kevin Porter Jr. rookie cards
A day before his monster game against the Bucks, Porter's PSA 10 Prizm rookie card was valued at $61 on eBay. Now, it's selling for $137.5 with a most recent peak of $169. This development represents the reaction of card enthusiasts over Porter's career game last week.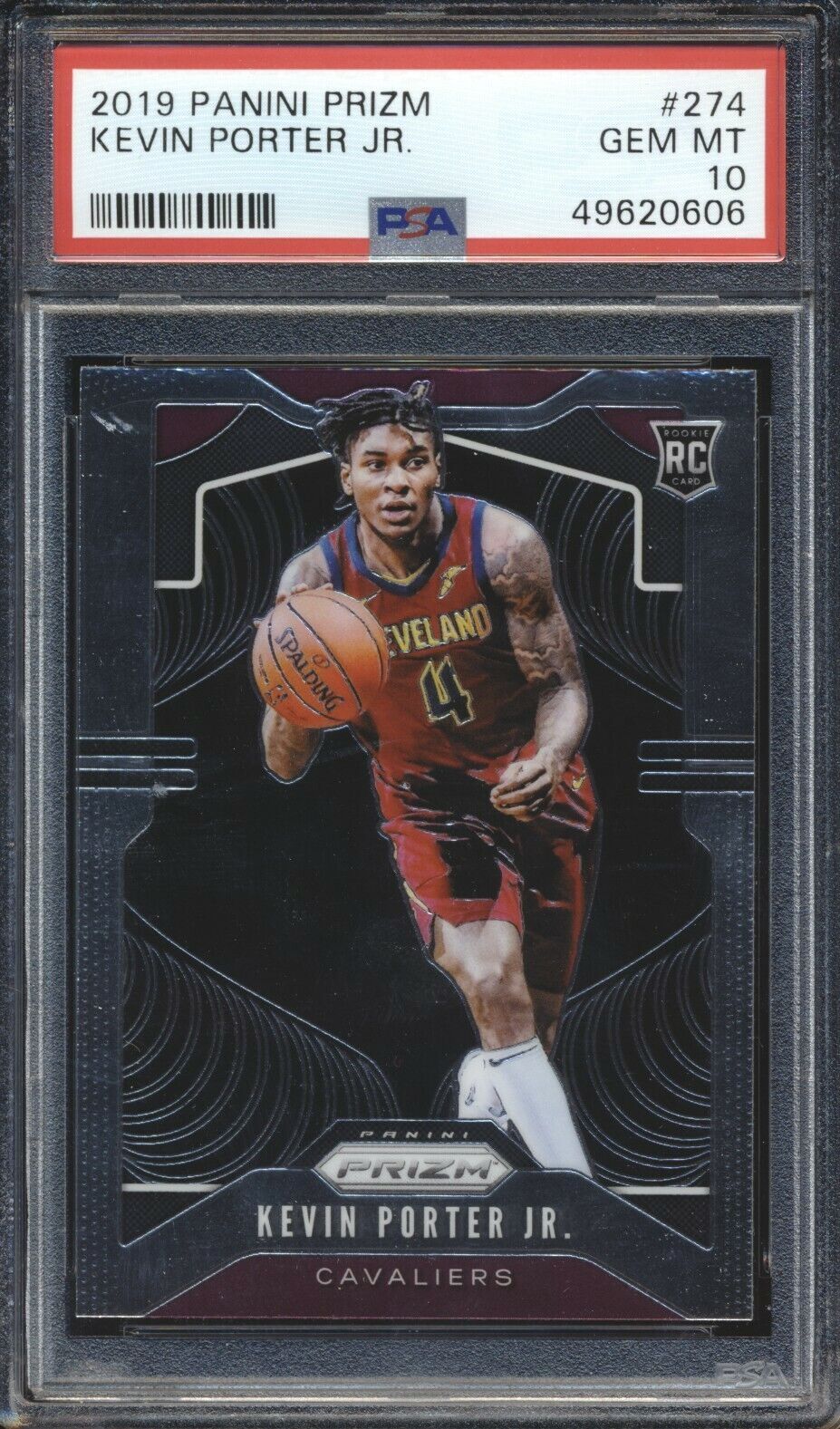 For sure, the hype surrounding Porter's game is as real as it can get. Even former Rockets star James Harden acknowledged the up-and-coming player in a tweet last week. The thing is, those who are planning to enter Porter's market should wait once the regular season ends so his value can drop down a bit. This serves as the perfect opportunity to hoard more of his rookie cards in preparation for next season, where he is expected to take another leap.
All in all, Kevin Porter Jr. remains an intriguing player to invest in, especially with his star in Houston on the rise.