When looking at the Milwaukee Bucks, it's easy to focus on Giannis Antetokounmpo and even Jrue Holiday after everything they gave up to get him. These two play hard on both ends of the court and have proven themselves in several big games in the past. While they often come to mind, there's a third player who's just as important: Khris Middleton.
We take a look below at Middleton's monster Game 3 against the Atlanta Hawks and how it sparked interest in his value on the card market. We'll also tackle if the Bucks forward is a worthy player to invest in or not.
The Reason Why Khris Middleton Cards Are Going Up
It's never easy to play in Antetokounmpo's large shadow. Rightfully so, because The Greek Freak is currently tallying 29.2 points on 54.6% shooting from the field and an NBA-best 13.0 rebounds per game in the playoffs. Thankfully, Middleton isn't one to shrink away from the challenge.
The Bucks' starting small forward has taken his playoff game to the next level from last season. This year, he's boasting a complete game of 23.1 points, 7.9 rebounds, 4.7 assists, and 1.4 steals in 38.9 minutes per game on the court. Middleton is also shooting 43.3% from the field, 35.5% from deep, and 87.1% from the foul line.
Middleton's worth to the Bucks was recently shown in Game 3 against Trae Young and the Hawks. In that contest, the All-Star forward went nuclear by notching 38 points on 15-of-26 shooting from the field and 6-of-12 from beyond the arc in 42 minutes. He also posted 11 rebounds and seven assists to give Milwaukee a 2-1 lead over Atlanta.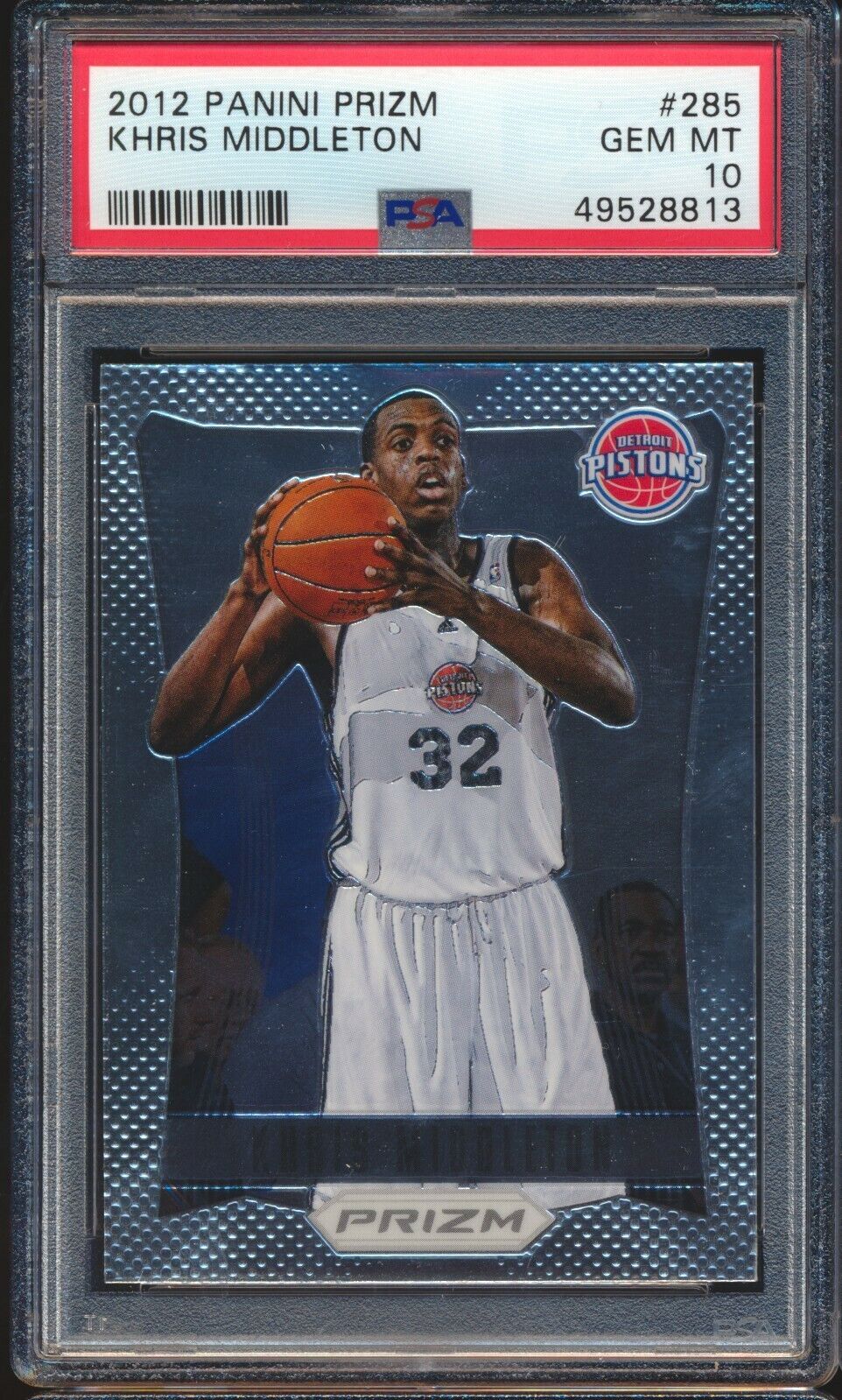 Thanks to Middleton's heroics, his card value enjoyed a boost recently. After a long period of being undervalued, the prices of his PSA 10 base Prizm rookie card are now at $295 on eBay right now. According to SlabStox, that's an impressive 46% increase in value from where it was a few days ago.
The Verdict On Khris Middleton Cards
Khris Middleton's upward trend on the card market isn't surprising at all. First and foremost, he's considered the second-best option on offense after The Greek Freak. With opposing squads focusing on the two-time MVP almost all the time, there are a lot of open looks for Middleton to capitalize on.
Another factor that makes Middleton a good buy is he's playing for a contending team. Even with a history of disappearing in the postseason, it can't be denied that Milwaukee boasts a talented roster that can go the extra mile. With Middleton firmly in place as their small forward, there will continue to be a lot of chances for his cards to rise up, especially in the postseason.
These factors make a compelling case for Khris Middleton cards to become a good option for collectors. There are few players out there who are still playing in the playoffs and are undervalued on the card market. In the case of Middleton, he is definitely a good buy, especially since his PSA 10 Prizm rookie card value was at $130 just two weeks ago.
Now that the Bucks are leading the series, there's a good chance they can advance to the NBA Finals. If this potential scenario becomes a reality, Middleton's value will go higher than what it is now. Better scoop up his rookie cards now while before that happens.