NBA card review: Looking into 2020-21 National Treasures
There's no denying that some of the most impressive NBA cards on the planet come from Panini's National Treasures set. It's pretty hard to go up against the eye-catching look of these cards, their limited population, and insane value on the market. That's why it's no surprise some cards from this product can go for millions of dollars without batting an eyelash.
As they do every year, Panini has recently released their latest National Treasures set. We take a closer look below at this product and the reasons why collectors should be raving about it.
The Gold Standard When It Comes To NBA Cards
For most basketball card collectors, Prizm and Select are deemed as the ideal and must-have products. These sets sure have their merits and all, but when set aside to National Treasures, they pale in comparison.
The set's signature clean look and thick card construction render a high-end feel to this product. The inclusion of massive patch cards and printing plates makes this product more enticing to collectors. And of course, this is one of the few offerings out there that can give you a shot at those hallowed patch autographed cards of the hottest stars and rookies, particularly those insane One of One Logoman pulls.
Once you've had a taste of National Treasures, there's no way you can see Prizm and Select as kings of the basketball card market.
One Of The Most Expensive Basketball Card Products In The Market
For the past year or so, the prices of basketball cards have been steadily climbing. Although that may be the case, there will always be some products, like Donruss or NBA Hoops, that will always be accessible to consumers. On the other hand, you've got a set like National Treasures, which is more than what the average collector can even afford.
As of now, suggested retail prices from major online card shops are hovering at around $4,300. Meanwhile, the same hobby box is valued at $4,000 while the First Off The Line is priced twice as much.
Keep in mind, though, that this product only contains 10 cards in it. For some, that's way out of reach while others see it as a worthwhile investment that will pay off somewhere down the road.
Some Cards Are Getting Too Redundant
The main draw of National Treasures is the chance to get those awesome autographed or patch cards in one go. While Panini's other products feature a handful of these card sets, this brand has a ton of them.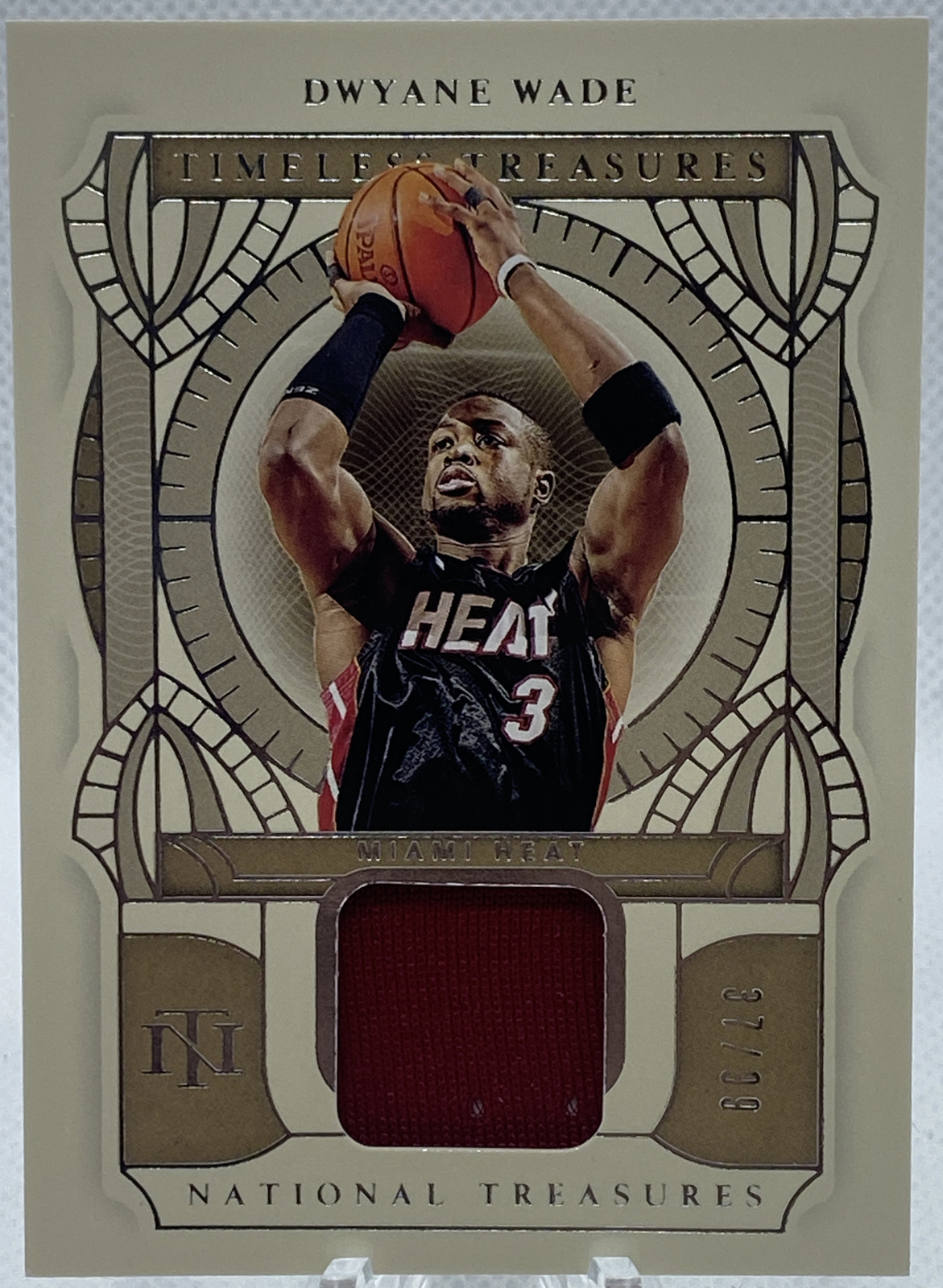 Upon inspection of the checklist, there are around 14 variations of autographed cards collectors can pull. Some of these include Timeless Talents, Penmanship, and NBA Greats, among others. Along with these autographed offerings, there are loads of patch and game-used jersey cards included as well. Some that are included in these 17 individual subsets are Century Materials, Material Treasures, and Retro Materials.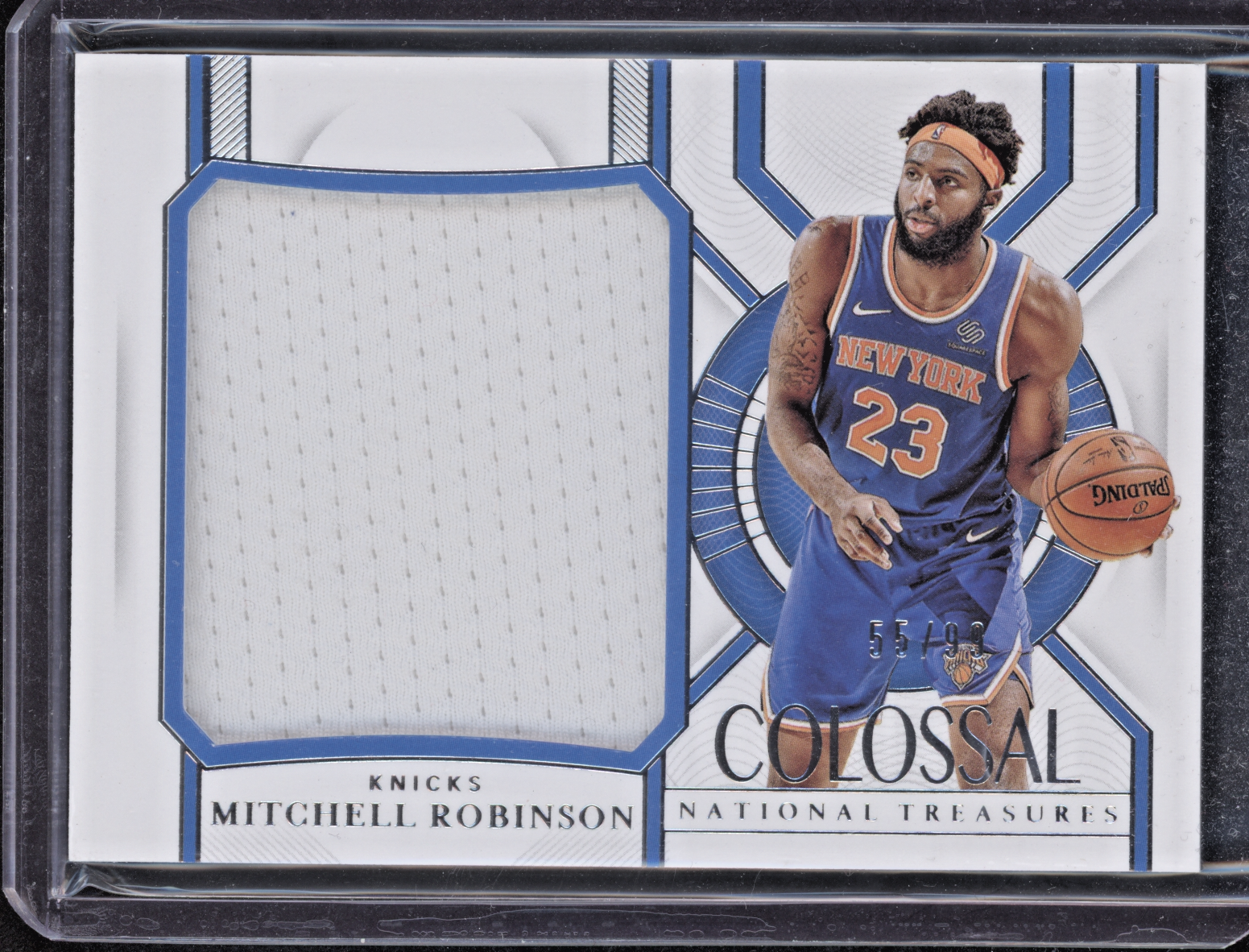 The sets mentioned above don't include those that feature the latest crop of rookies, which are what most collectors are hunting. It seems that Panini has gone crazy and included so many variations of auto and patch cards in this product, which comes off as an unnecessary undertaking, to say the least.
The Presence Of Stickered Autographed Cards
For a product that costs thousands of dollars, collectors expect something out of the ordinary. Unfortunately, this isn't the case as there are stickered autographed cards included in it.
Someone explain to me how Panini gets away with single color patches and sticker autos in National Treasures.

— Kyle (@GuruOpensCards) April 14, 2021
As compared to earlier releases of National Treasures, Panini has decided to add stickered autographs to this product as opposed to those personally signed by the players themselves. While this issue isn't as glaring for some role players, some collectors are annoyed at finding stickered autos of rookies and certain All-Stars.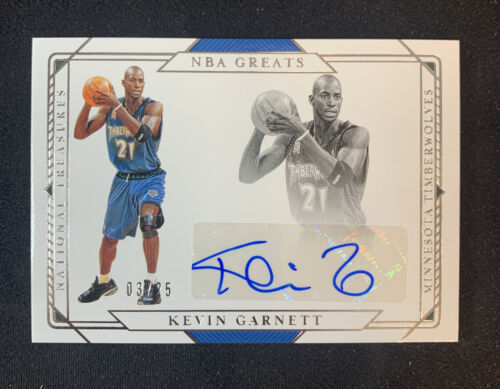 On the other hand, the ongoing pandemic may have contributed to the company's decision to go in this direction. Nonetheless, the addition of these subpar autographed cards into this high-end product can be an eyesore.
With this product hitting the market a few weeks ago, interest and demand for it are soaring high. And with prices going along for the ride, collectors should weigh the factors stated above to make their purchase of this product count.