Former Cardinals QB Carson Palmer thinks Larry Fitzgerald is 'the best to ever play the game'
Heading into his 15th year in the league, Arizona Cardinals star wide receiver Larry Fitzgerald has put together an illustrious career that will see him enshrined in the Pro Football Hall of Fame one day down the line.
He has been one of the game's most productive players that have become an ageless wonder at this stage of his career. His former teammate Carson Palmer recently gave him extremely high praise by stating that he believes Fitzgerald is the greatest player of all time, according to Jess Root of USA Today Sports.
"To me, he's the best to ever play the game," he continued. "It's not about how good his hands were or the spectacular catches. It's just everything else. It's blocking, leading, looking, showing young guys how to do it off the field and on the field. Aside from catching X amount of balls and touchdowns and yards and all that, just the friend and the teammate, the leader. All those things stick out."
Fitzgerald has certainly made his case to be in the argument as one of the best wide receivers that the league has ever seen as that could see him move up to second-time in receptions (1,234) and receiving yards (15,545) this upcoming season trailing on Hall of Famer Jerry Rice in each category. He has also earned 11 Pro Bowl selections, a First-Team All-Pro honor, and two Second-Team All-Pro ones. He also ranks third all-time in receptions and receiving yards, and eighth in receiving touchdowns in NFL history.
He has remained highly productive a career resurgence over the last three years at least 100 catches, 1,000 receiving yards, and six touchdown receptions in each campaign. In total, he has nine seasons with at least 1,000 receiving yards and five overall with at least 100 catches and 1,000 receiving yards. Fitzgerald has certainly put together a first-ballot Hall of Fame career, but it is hard to put him over Rice as the best player all-time at the position.
Rice is standard at the position that was highly productive throughout his career while holding many receiving records that may never be broken. This isn't a strike against Fitzgerald but rather should speak the tremendous talent and ability that he has shown throughout his career to be among the most productive wide receivers in league history.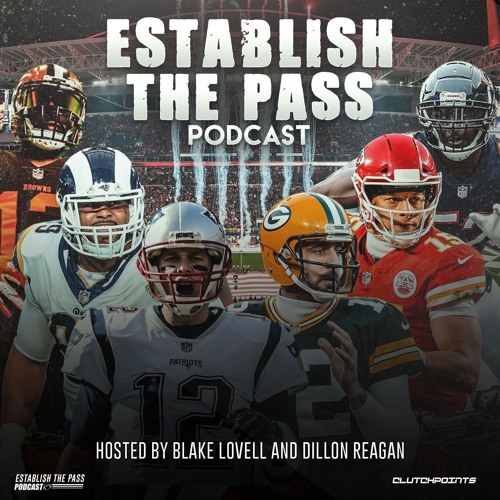 Week 2 Recap & Top Waiver Wire Pickups For Week 3 | CP NFL Pod