Jason Statham is one of the best action stars in the Hollywood scene. He was known for starring in films such as The Meg, Furious 7, The Fate of the Furious, Fast and Furious Presents: Hobbs and Shaw, The Expendables, The Expendables 2, The Transporter, and many others. Given Statham's decorated acting career, have you ever wondered how a Hollywood action star like him lives? Well, wonder no more. This article features Jason Statham's $7 million home in Sunset Strip, Los Angeles, California.
In 2015, Statham made waves after making antagonist Deckard Shaw come to life in the seventh installment of the Fast and Furious franchise. Around the same year Furious 7 was released, Statham treated himself by purchasing aa Sunset Strip home for $2.7 million. Just five years later, the action star is listing the property on the market for almost $7 million.
Here are some photos of Jason Statham's $7 million home in Sunset Strip, Los Angeles, California.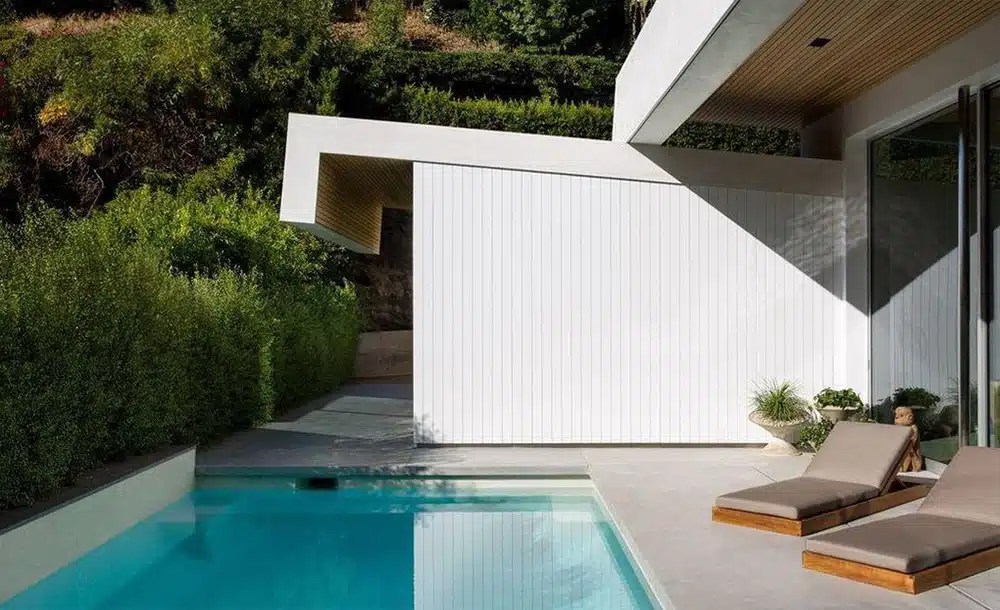 Photos courtesy of: Dirt
Statham's Sunset Strip home encompasses 3,000 square feet of living space. Originally constructed in 1957, the Scandinavian inspired home includes four bedrooms and three bathrooms. It features a respectable sized living room, a modern kitchen, a decent dining area, and a master bedroom with a walk-in closet and a minimalist bathroom. Furthermore, the home's amenities also feature a barrel sauna, an immersion tub, and an icemaker, all of which are located in a secluded patio.
Outside the home, the property features a swimming pool, a poolside patio with a barbecue grill, and many others. With a home like this, it seems like the perfect destination for Statham to unwind from the hardcore stunts and the drama that comes with being a top-tier action star.
Statham is one of the most seasoned action stars in Hollywood today. As a result, it isn't a surprise that he can very well afford to live a luxurious lifestyle, due to the lucrative paychecks for starring in several notable films. According to Celebrity Net Worth, Statham has a net worth of around $90 million.
RECOMMENDED
Aside from his Sunset Strip home, Statham also had a Malibu home he sold for $20 million. In 2015, Statham also earned $9.2 million in revenues after selling a Hollywood Hills property. As of this writing, Statham stays in a Beverly Hills home, which he and Rosie Huntington-Whiteley acquired back in 2015 for $13 million.
Nevertheless, this is all the information that we have on Jason Statham's $7 million home in Sunset Strip, Los Angeles, California.