Kevin Porter Jr. cards are a must-buy after John Wall-Rockets trade news
Just this week, both the Houston Rockets and John Wall agreed that the former All-Star is better off someplace else when the upcoming season starts. While Wall's destination is still unknown as of now, what's certain is that there's one guy who's going to benefit from this move – Kevin Porter Jr.
Now in his third year in the NBA, Porter is potentially on the brink of a breakout season. We take a look below at why this young player is showing a lot of promise, both on the court and in the card market.
A Good Outlook For Kevin Porter Jr. Cards
At one point during his career, a lot of people wrote Porter off for his lack of maturity. It came to a boiling point when the young guard was traded by the Cleveland Cavaliers to the Rockets after a locker room tantrum.
In a report from the Athletic, it is expected that Cleveland will move in from 20 year-old Kevin Porter Jr., after throwing a fit in the team locker room.

When Porter found out his locker was given to Taurean Prince, he began yelling and "at one point threw food" pic.twitter.com/goKaN2Y9Mb

— ProCity Hoops (@ProCityHoops) January 18, 2021
That was too bad because Kevin Porter Jr. showed a lot of potential during his short stint with the Cavs, which led collectors to invest in his rookie cards. Thanks to this development, the market soured on him and his value dropped hard.
But while everyone else looked the other way, Porter made the most out of his situation in Space City. Since there was no spot for him in the main roster, the 30th pick of the 2019 Draft was assigned to the G League, where he played point guard for the Rio Grande Valley Vipers.
.@Kevinporterjr is doing damage in the G League.

He carried the Rio Grande Valley Vipers to a win this afternoon. 💪 pic.twitter.com/qYz14aY5F3

— theScore (@theScore) February 25, 2021
Needless to say, Kevin Porter amazed everyone by leading the league in points during his time there. It wasn't long before the Rockets took notice and called him up. It was during this time Porter exploded and took a leap during his second year in the NBA. By the end of his sophomore campaign, he averaged 16 points, 6.3 assists, and 3.8 rebounds in the 26 games he played for H-Town.
Rockets sources confirm that the franchise will work with John Wall to try to find a trade destination for him. Easier said than done with $91.7M over two seasons due to him. Wall doesn't have fit in Houston with Kevin Porter Jr. and Jalen Green as backcourt of present/future.

— Tim MacMahon (@espn_macmahon) September 14, 2021
As his third season is about to start, hopes are high for KPJ to finally break out and become a legitimate star in the league. With Wall on his way out, he is set to become the Rockets' starting point guard, a role that can propel him to stardom. And with the addition of Jalen Green into a lineup that has Christian Wood, there's a solid chance Houston will surprise everyone when the NBA kicks off next month.
The Current State of Kevin Porter Jr. Rookie Cards In The Market
While the market slowed down a bit after the NBA Finals, it's now steadily going up. Proof of this is how Kevin Porter Jr. cards are moving right now. At the start of August, his PSA 10 Prizm Silver rookie card was valued at $295 on eBay. After a month and a half, that price has now climbed up to $360.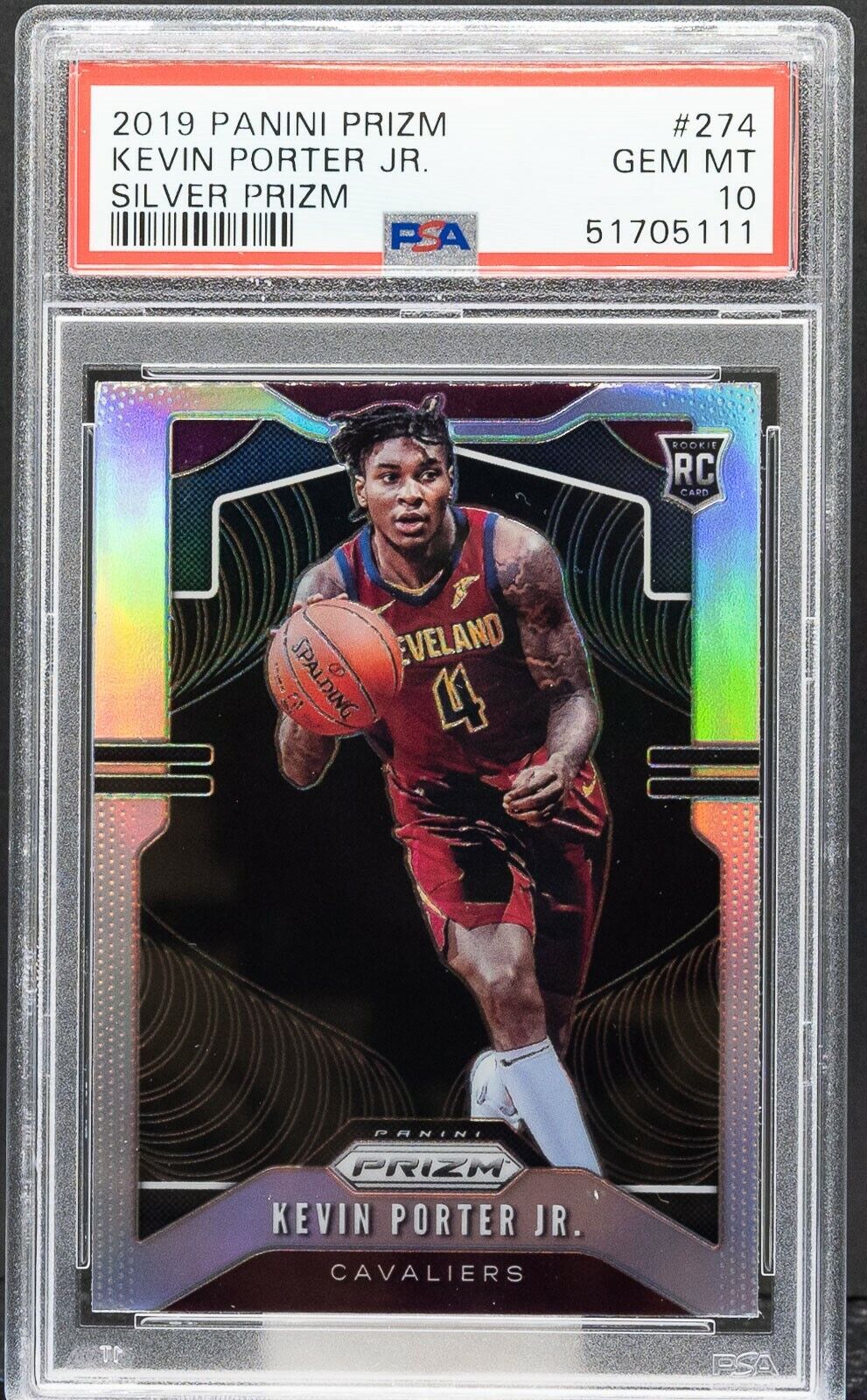 This upward trend goes to show that collectors are slowly noticing Porter's potential right even before the season has started. Expect a more robust market on him soon when the new season starts and he gets to play with Green on the court. If things go according to plan, Houston will have a new core to build upon and one that has Porter right in the spotlight.