6 best NBA cards that feature Michael Jordan in the background
More often than not, those belonging to the older generation of NBA cards hobbyists collect a wide spectrum of players. Given the chance, you're going to see a lot of LeBron James, Luka Doncic, or Kobe Bryant cards in their respective collections. But above all these names, there's one who will stand tall no matter what – Michael Jordan cards.
The thing is, there isn't any modern basketball card that features His Airness in an NBA jersey. Collectors would have to scour the market for vintage cards to get their fix of Jordan. Fortunately, there are several cards that have the six-time NBA champion in the background. Here are some of those that are worth chasing.
2002 Upper Deck MVP Jim Jackson
For most folks, cards that feature Jordan in his Chicago Bulls jersey are a must-have in every collection. But while that may be the case, those that have him in a Washington Wizards uniform aren't too shabby at all.
Take this 2002 Upper Deck MVP Jim Jackson card. Right there in the background is Jordan past his prime and playing for the Wizards. The great thing about it is collectors won't have to spend a lot of money on this card as it can be had for under $2.
2017 Optic Retro Series Scottie Pippen
Panini's 2017 Optic set wasn't just all about Donovan Mitchell or Jayson Tatum rookie cards. Hobbyists also scoop up this product for the chance to get the Retro Series Scottie Pippen card. While the reason may not be too obvious, dedicated collectors hoard this one because there's a tiny figure of Jordan right on the card's bottom corner.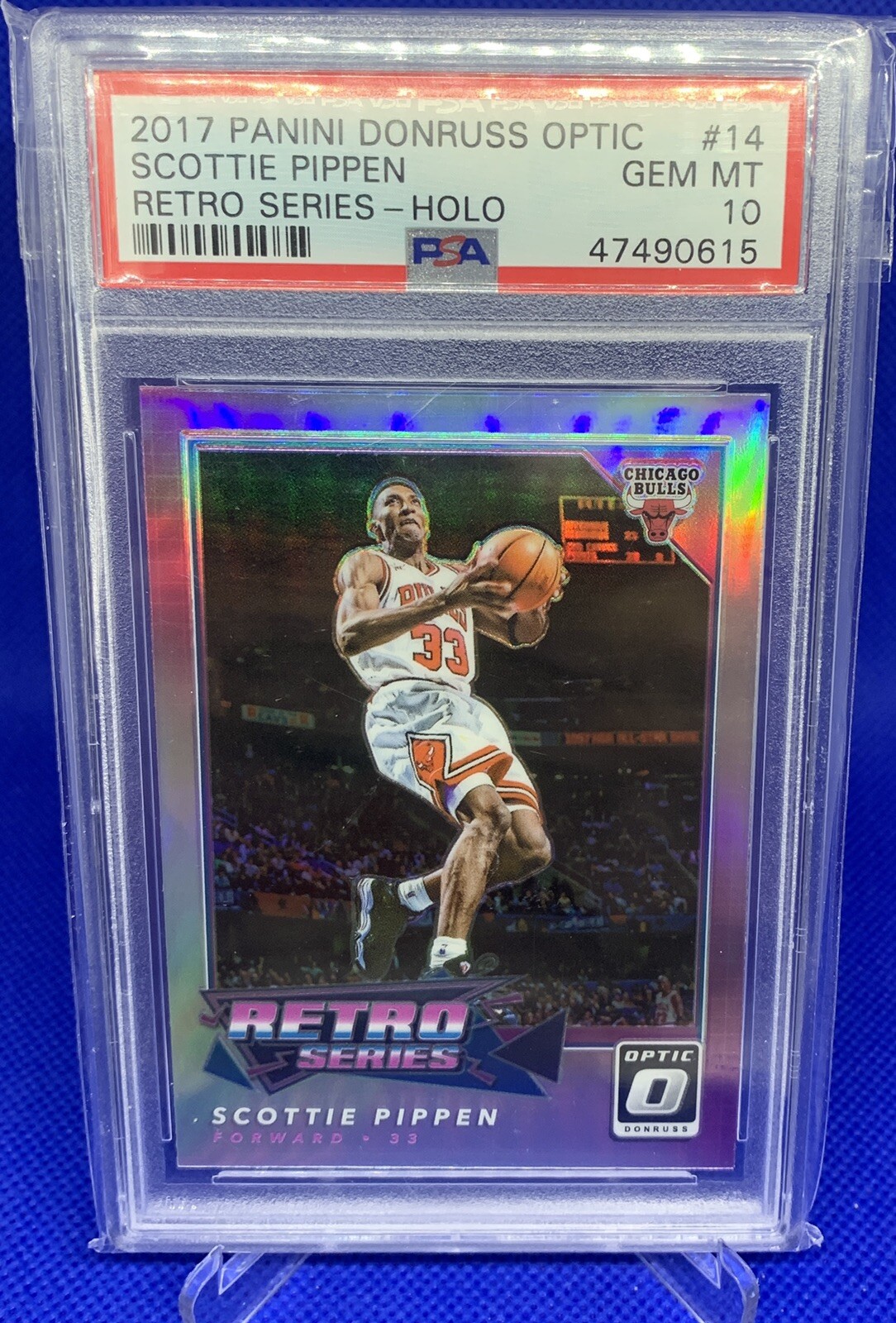 The inclusion of His Airness onto the card formed the basis of Upper Deck's lawsuit against Panini for using Jordan's image without their consent. Fortunately, this dispute was settled recently. Nevertheless, the PSA 10 value of this card's Holo variant remains formidable at $96. 
2018 Contenders Winning Tickets Dennis Rodman
Along with the Optic Retro Series Pippen card, Panini's Winning Tickets Dennis Rodman from their 2018 Contenders set was also contested by Upper Deck. While the previous entry had a minuscule version of Jordan on it, this one featured a recognizable image of the GOAT at the side.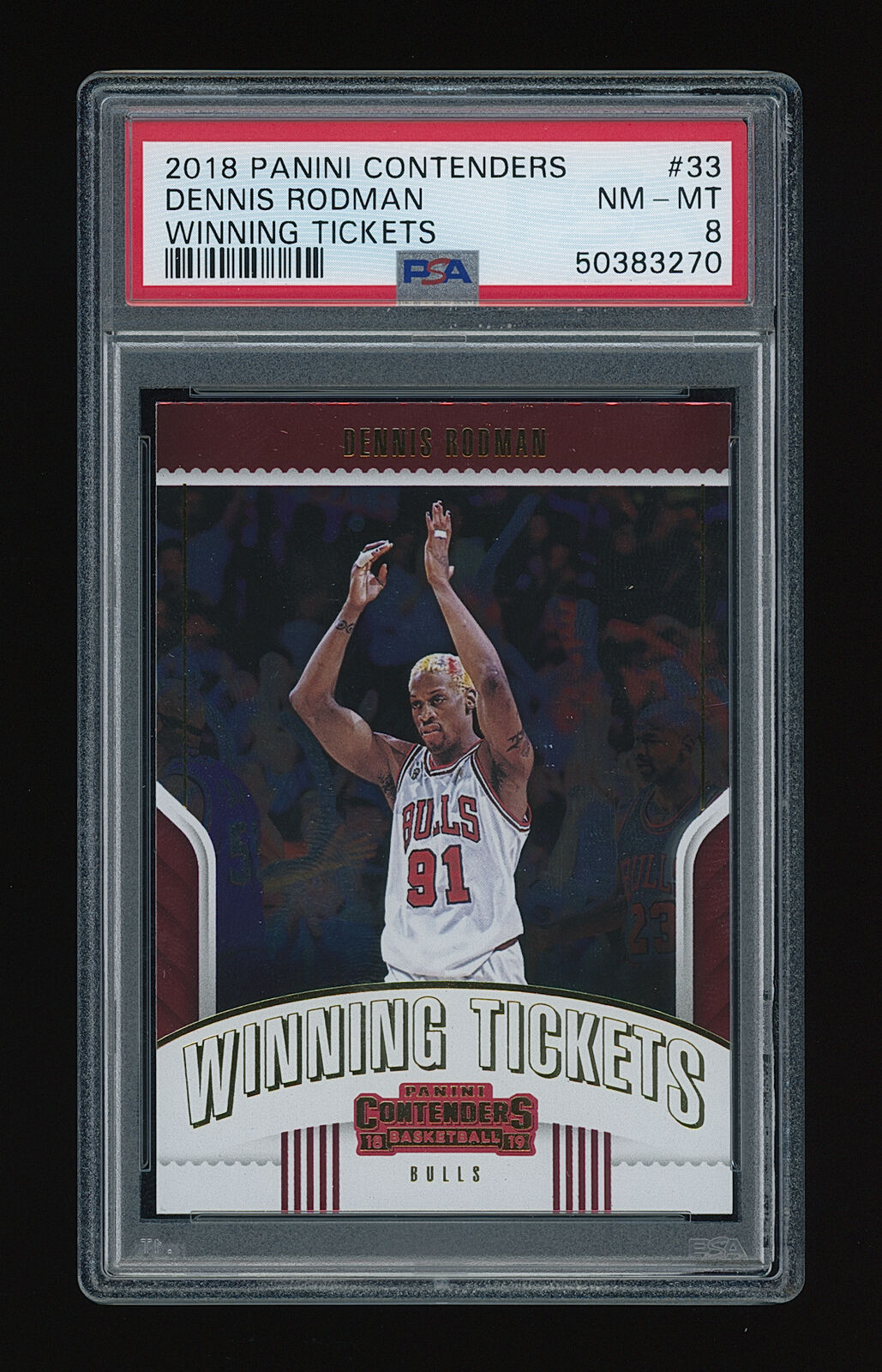 Although the focus was on Rodman, collectors still hunt this card because it had Jordan in his white Bulls jersey. The good news here is that won't cost an arm and a leg to get one. A PSA 8 slab of this card recently sold for $26 on eBay.
1997 Metal Universe Titanium Anfernee Hardaway
 As Jordan was at the tail end of his time in Chicago, everyone was speculating on the young star can become the next MJ. Several names were floated, such as Grant Hill and Vince Carter. Among those guys was the Orlando Magic's Anfernee Hardaway.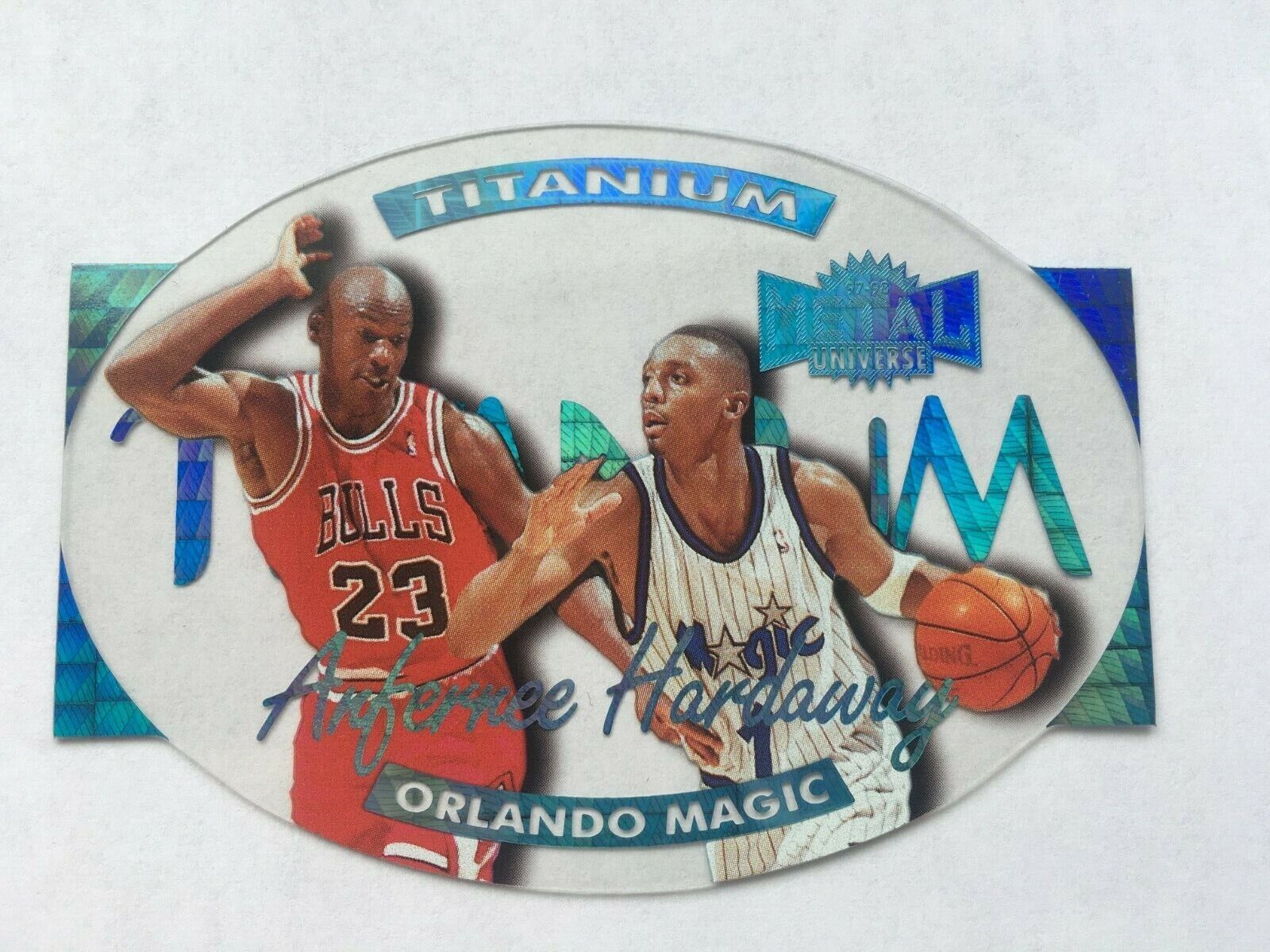 His 1997 Metal Universe Titanium card showcased this speculation by adding Jordan onto it. The card's eye-catching design, coupled with MJ's presence, has helped its value remain significant over the years. As of now, raw copies are currently selling for $400.
1998 Fleer Tradition Kobe Bryant
As mentioned earlier, there were a couple of guys being touted as the next Michael Jordan during the 90s. It wasn't until the early 2000s did one emerge – Kobe Bryant. And there's one Black Mamba card on the market that has Jordan on it while being relatively affordable – Bryant's 1998 Fleer Tradition.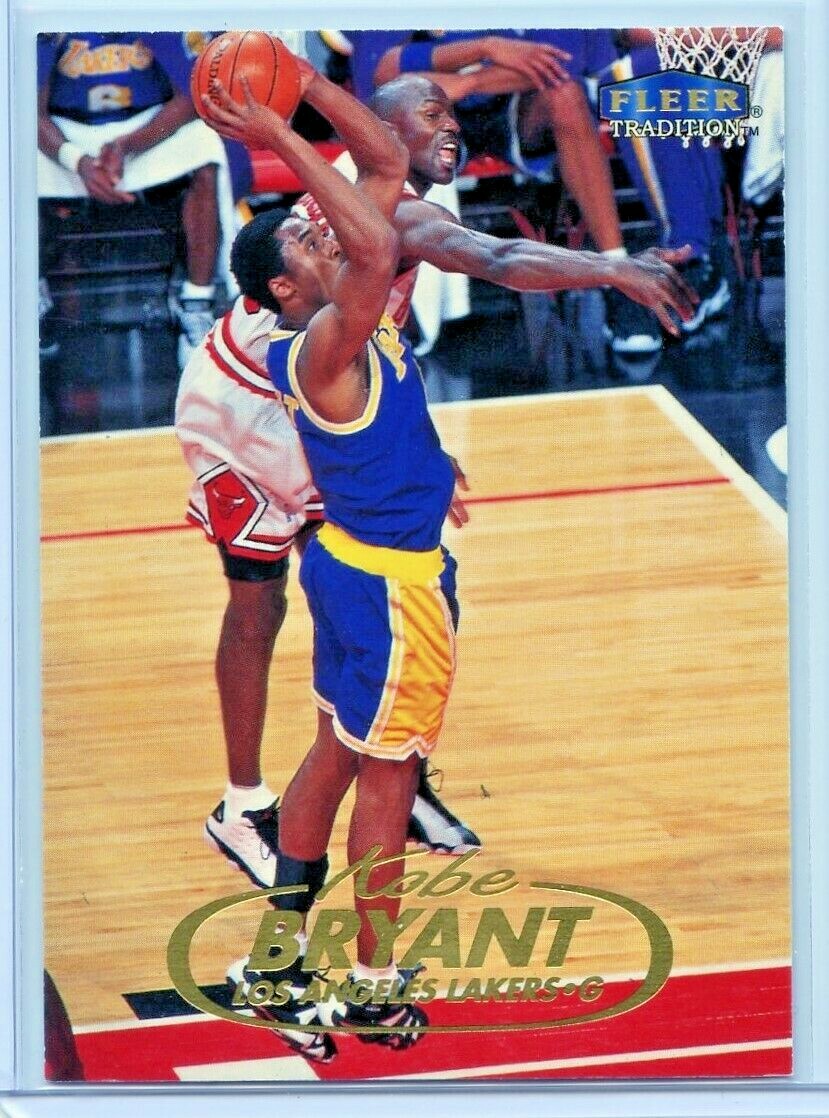 The card is simple enough with Bryant going for the jam while Jordan is there trying to stop him. With cards of the late Black Mamba generating more demand than ever, this one with MJ will certainly be one of those sought after by Kobe Bryant collectors. The good news here is that raw copies are just worth $20.
1990 NBA Hoops Sam Vincent
Out of all the cards on this list, Sam Vincent's 1990 NBA Hoops is clearly the most popular and valuable. Jordan is found in the foreground with Vincent going for a lay-up. The unique part about this card is MJ is seen wearing a number 12 jersey, and not his usual 23.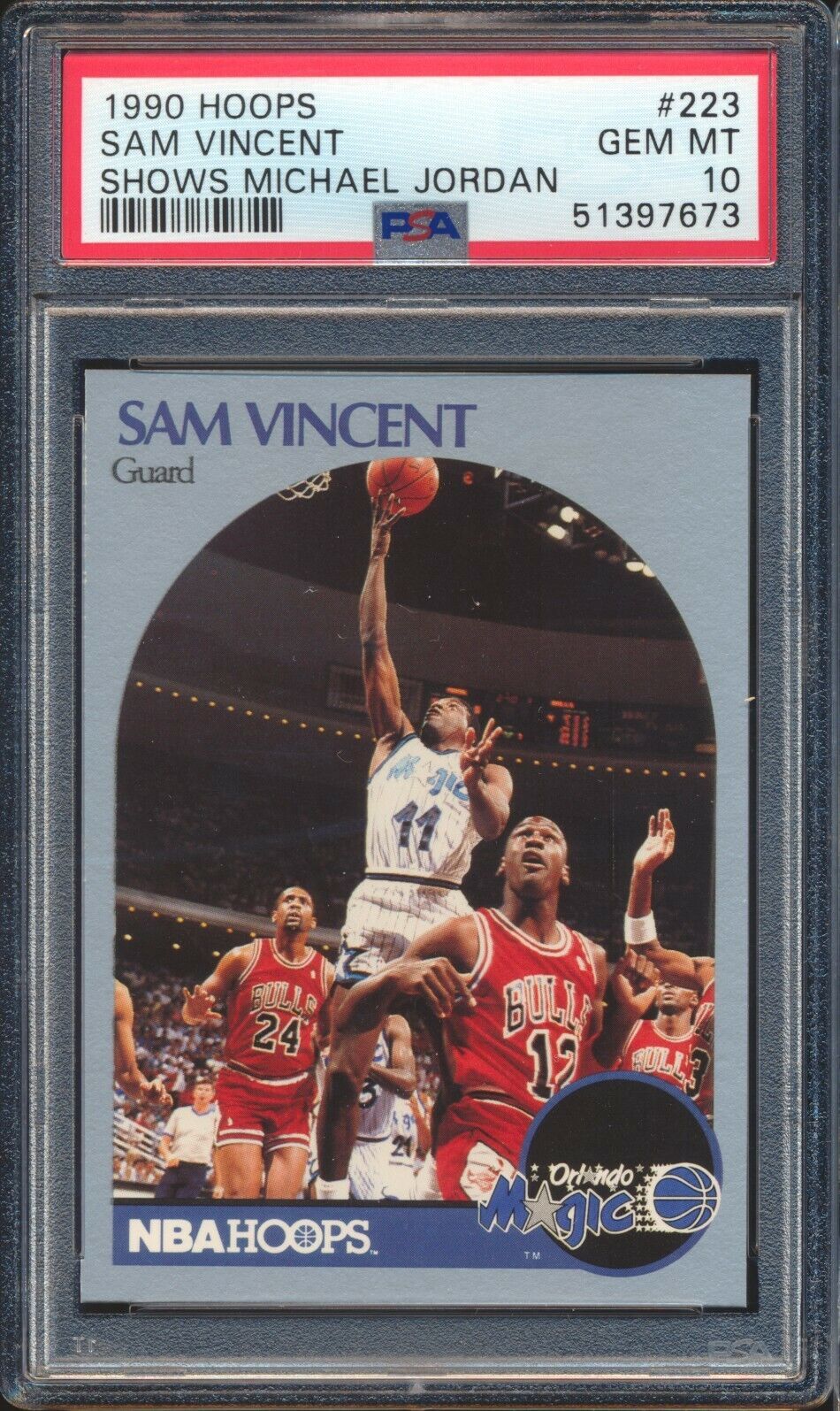 The story goes that during a game between the Bulls and Magic last February 14, 1990, someone allegedly stole Jordan's jersey, leaving him without one for the contest. A replacement jersey with no name on it was given to Jordan. The rest is now part of basketball card history with PSA 10 prices of this unique piece of memorabilia reaching $250.
Even though there are no new Michael Jordan cards in his Bulls jersey, collectors can still experience the thrill and excitement by collecting these distinct offerings. For sure, these cards will still be a great addition to any hobbyist's collection.