Patriots' Jarrett Stidham says 'it's a dream come true' after first NFL workouts
When the New England Patriots drafted quarterback Jarrett Stidham with the 133rd overall pick in the 2019 NFL Draft, it was a dream come true for the young player.
Now, with a few OTA sessions out of the way, Stidham is still enjoying the process of his first NFL offseason, and is slowly coming along as a player.
Speaking to the media after the Patriots initial workouts via 247 Sports, Stidham discussed just how fun it was too finally be in the NFL.
"It's been a lot of fun finally getting to a spot and being here," Stidham said. "It's a dream come true. It's been a lot of learning and a lot of fun, and it's been great to get to know teammates, coaches, the administration, kind of everyone. It's been great so far."
According to Doug Kyed of NESN, Stidham completed 6-of-13 passes with an interception earlier this week, but a handful of those misses were dropped.
Of course, any quarterback selected in the fourth round is going to be a bit shaky, but Kyed did note that he flashed the ability to throw some incredible balls during OTAs. One thing that's going to challenge Stidham, according to him, is getting up to speed with the Patriots' notoriously hard to learn system.
"It's just there's a gap from college to pro," Stidham said. "Talking about schematics, defenses, whatever, terminology, it's an adjustment. But I think I've been making progress every day and just trying to do whatever I can to be the best player I can for the team."
With Tom Brady still not at the voluntary workouts for the team, Stidham is working behind both Brian Hoyer and Danny Etling, so he'll have to make the most of every rep before Brady comes back and pushes him even further down the depth chart.
While the Patriots can hold three quarterbacks on their 53-man roster, it will be interesting to see who they decide to keep, which will make this offseason program even more important for Stidham.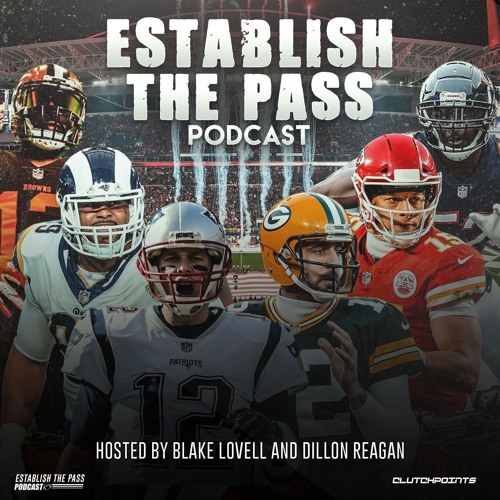 NFL Week 2 Predictions, Including Upsets & Betting Locks | CP NFL Pod