James Harden Thunder rookie card sells for $50,101 with 58 bids
Houston Rockets guard James Harden is one of the latest superstars whose rookie basketball card sold for quite a fortune on an online auction. The former league MVP just had his Oklahoma City Thunder rookie card go for a massive $50,101 on eBay after accumulating no less than 58 bids.
For starters, here's a close look at the 2009-10 National Treasures James Harden RPA RC Patch card: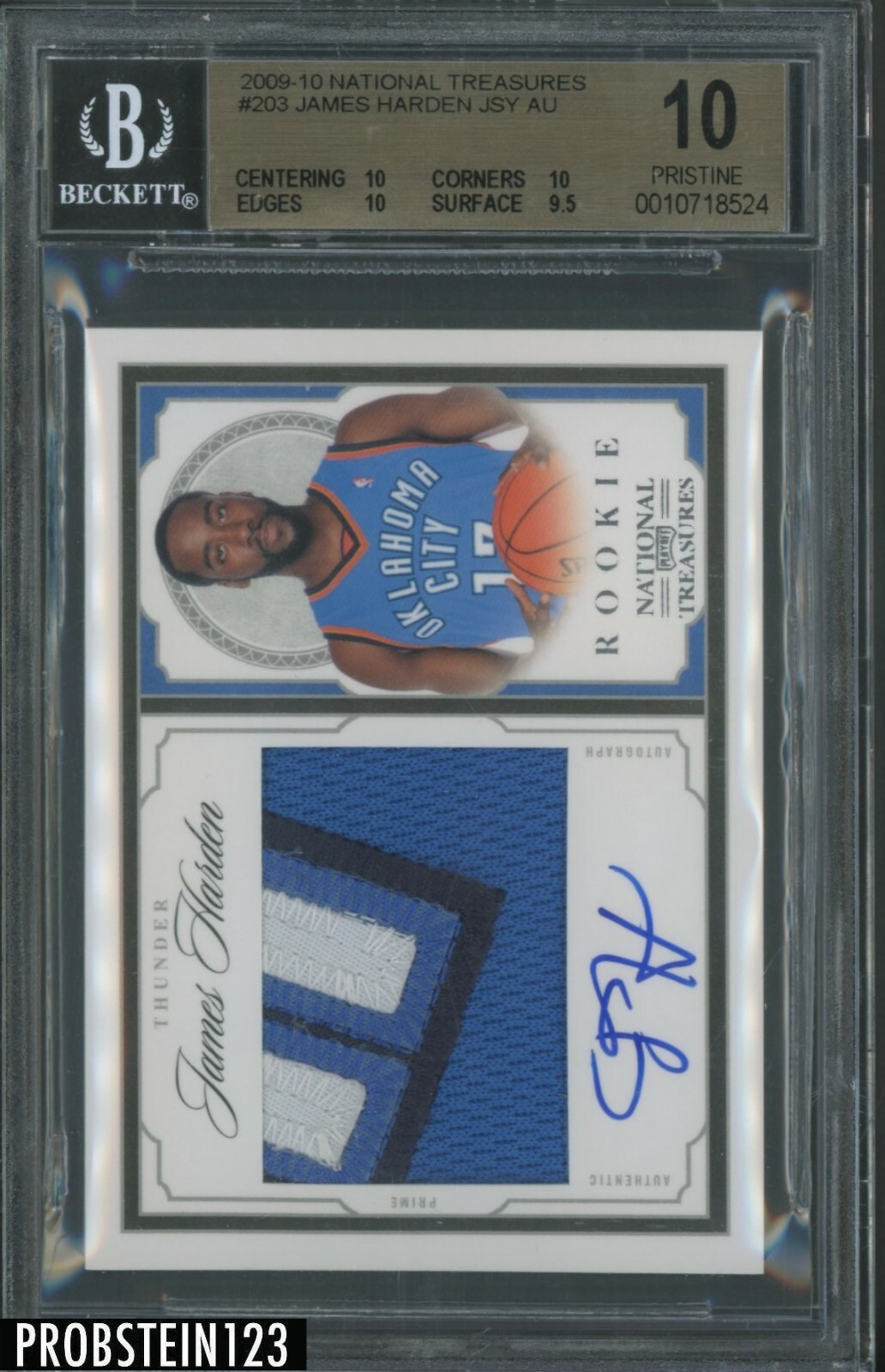 The card in question has a game-used patch of Harden's jersey during his rookie year with the Thunder. It also has his signature on there, which further boosts the card's value.
The card was auctioned off by a Rick Probstein (eBay username: probstein123), who himself is one of the biggest names in the world of sports collectibles. As of writing, the seller has a massive collection of sports collectibles up for auction. His most expensive card listed is a 1986 Star Court King #18 Michael Jordan RC HOF PSA 9, which is currently priced at a whopping $600,000. Probstein's inventory is currently in the millions of dollars in value.
As for the James Harden rookie card, it will be interesting to see if this particular piece of memorabilia sees a sharp increase or decrease in value this coming season. The Rockets just acquired John Wall from the Washington Wizards in a blockbuster deal involving Russell Westbrook, and the franchise is insistent that Harden isn't going to be traded for anything less than an absolutely massive haul. Houston should still be very good this season as long as Wall returns to form, but there are questions about that and Harden could still get dealt at some point if things don't go well. If The Beard winds up going to the Brooklyn Nets and finally wins a championship, this card could become even more valuable.