The San Francisco 49ers may finally be in position to cash in on some of those lofty expectations. After a disappointing 2018 season that saw quarterback Jimmy Garoppolo go down to a season-ending knee injury, good fortune may be coming to the Bay Area.
For those who enjoy the easy money window in Vegas, the Los Angeles Rams are still a likely favorite in the NFC West. But for those who remember LA in December and January, running back Todd Gurley broke down, as did chances of a Super Bowl win in Atlanta.
Certainly, a lot would have to break right for the Niners to climb above .500. Flipping a 4-12 season to something that wins a division or at least makes the playoffs would be a Herculean lift. In today's NFL it's also possible, as no league is better built for such a scenario.
Expectations were certainly high last season in San Francisco. After Garoppolo reeled off five wins in a row to close out 2017, many saw the next step as a run to the playoffs. Unfortunately, bad luck would scuttle 2018. Another year of losing and another top draft pick was an indicator the 49ers still had work to do.
As cyclical as the league can be, the NFC West could have some movement within. While the Rams are the top dog, and the Cardinals are in a full-blown rebuild, even with No. 1 draft pick Kyler Murray, there is room for a move up. Even Seattle poses more question marks than a slam-dunk as the only challenger to LA.
Looking back at how things played out in the West in 2018, the Seahawks struggled to break out of their .500 trend. While they certainly caught fire to close out the season and grab a wildcard bid, nothing says that happens again. While you can make a good argument quarterback Russell Wilson is the best QB in the division, that may be the only and best part of that team.
As for Los Angeles, an arthritic knee has Gurley a legitimate concern heading into this season. As Jared Goff continues to improve, success for the Rams offense depends on a healthy and potent running game.
When Gurley struggled last December, so did the Rams. Moving on from C.J. Anderson could prove a mistake if their primary weapon in the backfield isn't as reliable as he has been.
One key for the Niners will be the need for a good start. San Francisco opens with two games back-to-back on the road against the Tampa Bay Buccaneers and the Cincinnati Bengals, before heading home for the Pittsburgh Steelers. They also get an early bye week at the end of September.
They catch one break as only the game in Cincinnati is an early kickoff. That said, they also open with two winnable games. The Bucs are rolling out a new coaching staff and a riddle in Jameis Winston. They also face a perennially average Bengals team in Week 2. Even the Steelers in Week 3 is an opponent who hasn't been as advertised the last few seasons.
The rest of their schedule is something of a mixed bag. Teams like the Cleveland Browns, Washington Redskins, Carolina Panthers, and Baltimore Ravens provide a lot of unknown variables. Especially at the quarterback position.
It's a legitimate question if Baker Mayfield can keep the good times rolling in Cleveland. In Baltimore, Lamar Jackson enters a sophomore season where he'll be under the microscope still having a lot to prove. The Redskins will likely be starting a rookie in Dwayne Haskins, and in Carolina Cam Newton has had significant shoulder issues.
Games against Hall Of Fame quarterbacks like Drew Brees and Aaron Rodgers will highlight a schedule talent heavy in the second half of the schedule.
The NFC West will offer its own opportunities. Arizona isn't a threat for anything other than another Top 5 draft pick. A few breaks against Seattle and Los Angeles could go a long way in making it interesting in a division where a wildcard could be possible for the 49ers.
2019 could be the season where it finally begins to come together for San Francisco.
Shanahan looks to finally have the kind of pieces that he can compete with, and finally win with.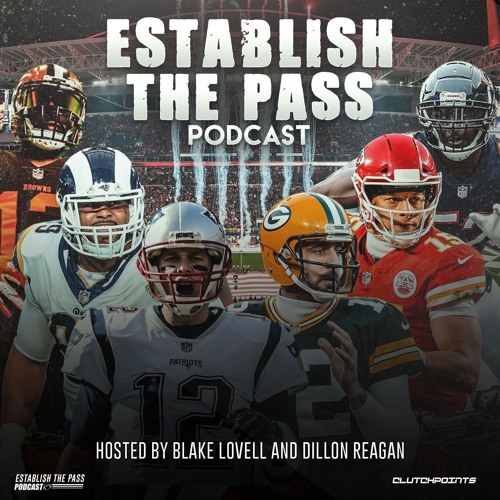 NFL Week 3 Predictions, Including Upsets & Betting Locks | CP NFL Pod